Lakeside Homes Exude Luxury
Luxury Texan homebuilder Princeton Classic Homes builds upscale communities in the San Antonio and Houston areas. They are committed to building beautiful homes that are characterized by timeless architectural traditions that hold true to their motto, "Luxury within Reach."
Two of their communities that are currently under development are both set on lakes within the Northwest Houston area, giving homeowners a sense of country living with the convenience of being a commutable distance away from the city. All Princeton Classic Homes are also environmentally friendly, as they are all built to and certified by the Environments for Living standards—a program developed to assist builders in constructing energy-efficient homes using the principles of building science.
The community of Reserve at Spring Lakes is based in Tomball, Texas, a 30-40 minute commute away from the epicenter of Houston. This small community is in the early stages of its expansion but stays true to the theme of country living, according to Realtor Relations Coordinator Shannon Gaskamp.
"This community was inspired to offer tranquility and convenience," Gaskamp said. "We chose to build Princeton Classic Homes here because of the uniqueness of the community and because it allows us to offer acreage home sites."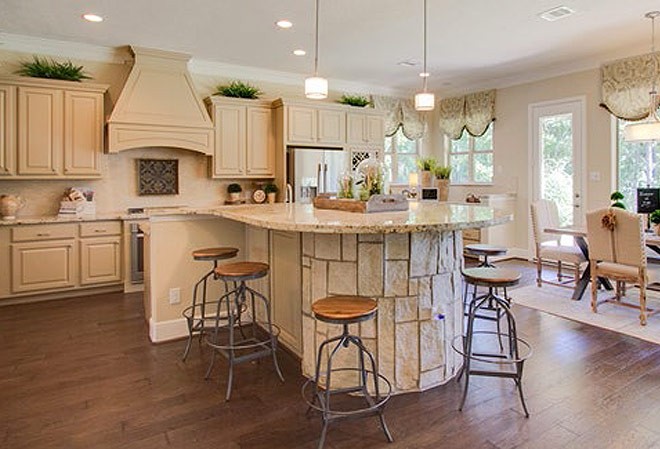 Set atop more than 230 acres of breathtaking forest, The Reserve at Spring Lakes has approximately 700 feet of frontage on Zion Road. These spacious homes are gorgeous with full brick enclosed entryways and covered back porches that lead into the woods.
Stunning interior details like dark hardwood floors, tiered ceilings in the formal dining areas, wood paneled walls in the children's or guest bedrooms, enclosed sitting areas in the master suite, a huge master walk-in closet and bathroom, with a large freestanding bathtub and large walk-in shower surrounded by an elaborate walltiled design. A game room complete with a bar and entertaining space is the perfect place for families to spend time together, or for homeowners to entertain friends.
"In this community you will enjoy the quiet serenity that country living provides," Gaskamp said. "Whether it's a love for nature and healthy living, or simply an escape from the stress of the city—The Reserve at Spring Lakes offers that peaceful tranquility, only 30 miles north of downtown Houston."
Additionally, these homes come with full alarm systems, ensuring that families and their home remain safe.
"With a bevy of walking trails, as well as nearby shopping, fine dining and more, residents can find the best of both worlds in their new home," Gaskamp said.
The homes in the Reserve at Spring Lakes community start in the $680s and range up to just above $1 million. Homes feature four to five bedrooms, three to five bathrooms, and one to two stories. Currently five homes are in the developing stages, with three finished and two under construction, slotted to be completed in September of this year.
Princeton Classic Homes' other community of Towne Lake is also in the Northwest Houston area, in the city of Cypress. This community offers homes within a smaller price range, beginning in the $330s, and ranging up to the high $500s. These homes began development in 2014 and development is ongoing. This community, centered around a 300-acre lake, gives residents prime access, making it ideal for the target buyer looking for lake front property, according to Regional Sales Manager Brett Briggs.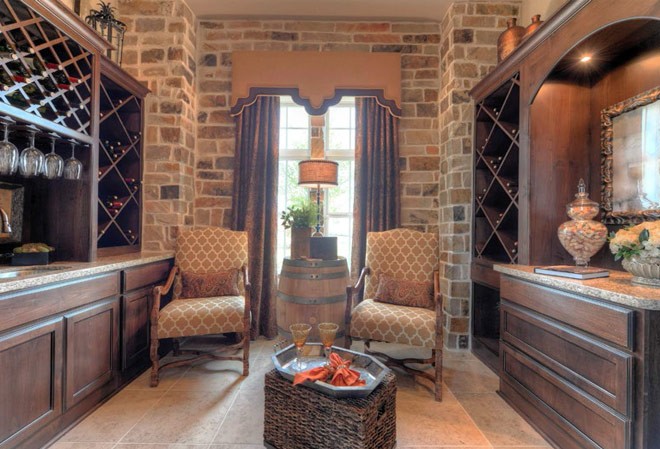 "Our target market is the homeowner who loves to be on the water and enjoys easy access to activities on and around the water," Briggs said, adding that this community stands out through the lifestyle it provides. He said the inspiration for this community came from, in part, the idea of connectedness.
"With connected trails, waterways and scenic coves, the idea was to bond the community together and create a unique living experience," Briggs said. "Towne Lake's plan calls for waterfront attractions and public spaces designed to cultivate relationships with neighbors and family— maintaining the idea of connectedness."
As if the amenities of the area weren't enough, these homes are stunning. Homes' exteriors are offered in stucco, stone or brick—which gives them a timeless look while creating a natural and sustainable design that enables natural energy efficiency.
The interior features are nothing short of luxurious: granite countertops in the kitchen, ceramic tile surrounded fireplaces, tile f looring in all wet areas, huge master walk in closets, formal dining rooms with tiered roofs and dark hardwood floors, wine cellars with exposed brick wall detail—the list goes on.
Briggs raved about the open family room and kitchen floor plans that boast incredible water views, along with their balcony options that come standard in each home. "We also provide each homeowner with their own boat slip," Briggs said. "The theme is Lake Living."
Currently there are 20 homes built, with square footage ranging from 2,224-3,745. Similarly to The Reserve at Spring Lakes, this community is also located within a great school district with schools at all grade levels nearby.
The lake in this community is the fourth largest recreational lake within the Houston area, making it the perfect fit for families looking to spend a lot of their free time out on the water.
Looking forward, Princeton Classic Homes is focusing on its next community, Greatwood Lake, located in Southwest Houston. More information on current and upcoming projects is available on their website, at: www.princetonclassichomes.com.
Jessica Burger is the Editor for Builder and Developer magazine. She may be reached at jessica@penpubinc.com.