Launching Forward into 2022
Some challenges from 2021 may be with us in 2022.
By Don Neff
Launching forward into the new year, we acknowledge that 2022 will require continuing adjustments in a new post-pandemic business cycle. Supply chain disruptions, rising energy prices, and demand-driven inflation will all have financial impacts and labor shortages will continue to plague most industries. The homebuilding markets will also continue to feel the impact of strained construction budgets and lack of skilled labor, directly affecting construction quality.   
 Training Future Leaders
One of the bright spots on the labor horizon is the growing apprenticeship training programs such as BITA—Building Industry Technology Academy, and the CIEF—Construction Industry Education Foundation. Both are in California and provide training opportunities in various fields of construction to eager students.  
BITA is a four-year program now offered in 46 High Schools with 3000 students enrolled each semester. Its curriculum covers topics for residential and commercial construction, including math, measurements, scale, blue-print reading, safety and use of hand and power tools. The second year expands to cover the history of construction, materials and trades in the industry, modern craftsmanship and immersion in framing, plumbing and electrical assemblies gained through hands-on lab experience. The third year focuses on energy efficiency and infrastructure of the future. In the final year students complete a "capstone project," which integrates all their prior learning.
"While rising interest rates may seem a threat, my historical experience as a former homebuilder is that buyers will remain on the sidelines hoping to capture ever lower rates in a falling rate market."
The CIEF program sponsors "Design-Build" competitions in Northern and Southern California with about 60-70 participating schools.  Elsewhere across the US other states and local homebuilding organizations have similar programs. For example, the Florida Homebuilders Association has initiated "Future Builders of America," to promote the construction industry as a career opportunity, engaging in educational activities for youth by linking students with the local building community. Guest speakers, field trips to project sites, leadership and teamwork development skills, summer internships and post-graduation employment are all part of the program.
Housing Affordability 
In some regions, affordability may improve slightly in 2022. We expect prices to moderate slightly from increased housing production as supply chains rebalance. Homebuyers may feel a pinch when interest rates change direction as the Federal Reserve tries to tame new inflationary pressures in our recovering economy. Goldman Sachs thinks three rate hikes may be possible in 2022. With inflation driving up commodity prices, however, production costs will continue to squeeze builders' margins.  
While rising interest rates may seem a threat, my historical experience as a former homebuilder is that buyers will remain on the sidelines hoping to capture ever lower rates in a falling rate market. When mortgage rates start rising again, buyers will jump into the market from fear of losing out. In perspective, the current interest rates for a 30-year fixed rate mortgage are at a generational low at 2.5%-3.0%, never seen in my lifetime. Even if rates move 150 basis points higher (4-4.5%) they will still be at a lifetime low.  
A main concern is whether transitional renters (ie, prospective buyers) would continue the good practice of setting aside at least 10-15% of their take home salaries to fund not only personal rainy-day reserves, but also their own down payment fund. Sadly, living paycheck to paycheck is a reality for some and can still limit home ownership opportunities.
We anticipate housing demand will continue to be strong, with builders delivering ever more creative design features to entice discerning buyers, including increased energy efficiency and "Bau-biology" components. Durable, sustainable materials with assemblies constructed to an elevated level of quality will no longer be determined by price but will be expected as standard.
Homes, offices, and multi-functional buildings need features and benefits that demonstrate value in which the market will want and show a willingness to invest. From well-sealed building envelopes and energy efficient appliances to smart and safe home technologies, including integrated building management systems are all critical deliverables to entice prospective homebuyers.  
The outlook is positive, but the challenges from 2021 will continue to plague us in 2022. Our goal is to help clients with risk management and quality assurance programs so their operations and projects will move forward and be successful. We look forward to helping them with these endeavors, especially since we know these efforts are definitely needed in the year to come.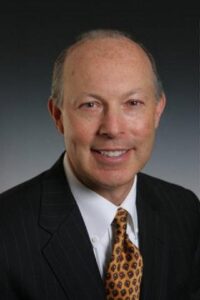 Don Neff is President and CEO, LJP Construction Services http://www.ljpltd.com.