The Law and Order of Real Estate Now: Mind Millennial Buying Habits
In today's real estate market, it's more fitting than ever to remember that "the more things change, the more they stay the same." Millennials are increasingly choosing to buy homes rather than rent. And like their Boomer parents, most want to live in the suburbs, reported NBC News in June. But not in homes that are anything like those their parents embraced, so Millennial buying habits will reshape the real estate market once again.
Millennial buying habits are already a driving force in commercial interior design, where this generation's needs and wants influence the community spaces, amenities and model home interiors we design for developments. But now, more than 90 percent of Millennials say they eventually want to buy a house according to recent National Association of Homebuilders (NAHB) research. Given the fact that this is the largest generation to ever live, we predict they will have a transformative impact on the art of suburban living that their Boomer parents pioneered.
In fact, these first-time buyers are already changing the housing market. Earlier this year, builders and developers shifted their focus away from luxury homes toward those at lower price points to cater to the burgeoning Millennial clientele, noted the Wall Street Journal. But new homes at lower price points aren't necessarily inexpensive, especially since research shows that Millennials want it all.
Millennials Want Houses That Have It All
For starters, size counts—and despite their preferences as renters for smaller spaces, Millennials buying homes think big. They want homes that are 2375 sq. ft. on average, according to NAHB's research. That's 173 sq. ft. larger than the 2202 sq. ft. average desired home size for buyers of all ages.
They also have their own version of champagne taste. Research shows that what Millennials want in the homes they buy ranges from four-bedrooms or more and multiple outdoor spaces, per the NHAB, to a hefty laundry list of lavish features and amenities just compiled in a Business Insider survey. Think luxury appliances, large master suites, two-car garages, energy efficient construction, smart home systems and more. Predictably, given that Millennials are recognized for valuing design that reflects their individual taste, looks count too—but in unexpected ways. Of course, it's essential to design smart, versatile spaces that nurture private and communal activities; sport quality fixtures and finishes; and are neutral enough to accommodate a range of decorative style. But to spur sales, it's more important than ever before to design visually compelling model home interiors with broad appeal.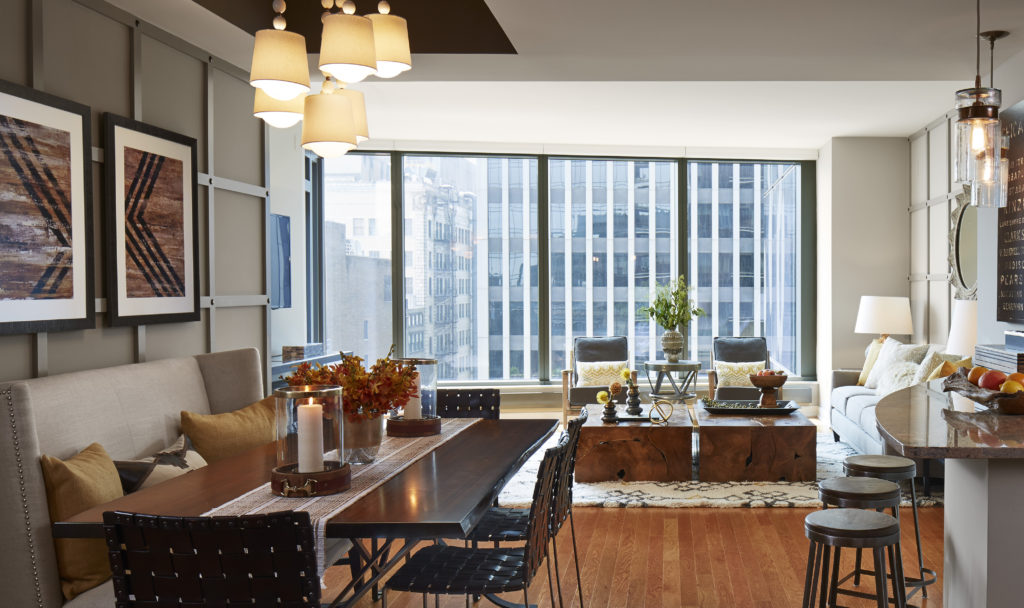 Millennial Homebuyers Buy Homes Sight Unseen
That's because 41 percent of millennial homebuyers made offers on homes sight-unseen, according to the just-released results of a survey of 3350 residents by online realtor Redfin. Video and interactive 3D photography, and the emergence of virtual reality tours, make it possible for Millennials to see potential homes, while map applications such as Google Earth allow them to explore entire neighborhoods. Redfin data shows that they still use brokers, but to negotiate and facilitate a sale rather than search for their homes.
Only 30 percent of Gen-Xers and 12 percent of Baby Boomers ascribed to this strategy, but Millennials are the first generation to be digital natives. And thanks to the Great Recession, there are not enough houses to meet their needs, making speed important in buying situations. Given their busy schedules and reliance on technology, we're betting the "sight-unseen" buying trend will continue to grow, making model home apartments that are strategically designed to entice their target markets a significant sales tool for builders and developers. In fact, some speculate that the reality TV effect has done a lot to shape buyer expectations, noted financial comparison service Bankrate.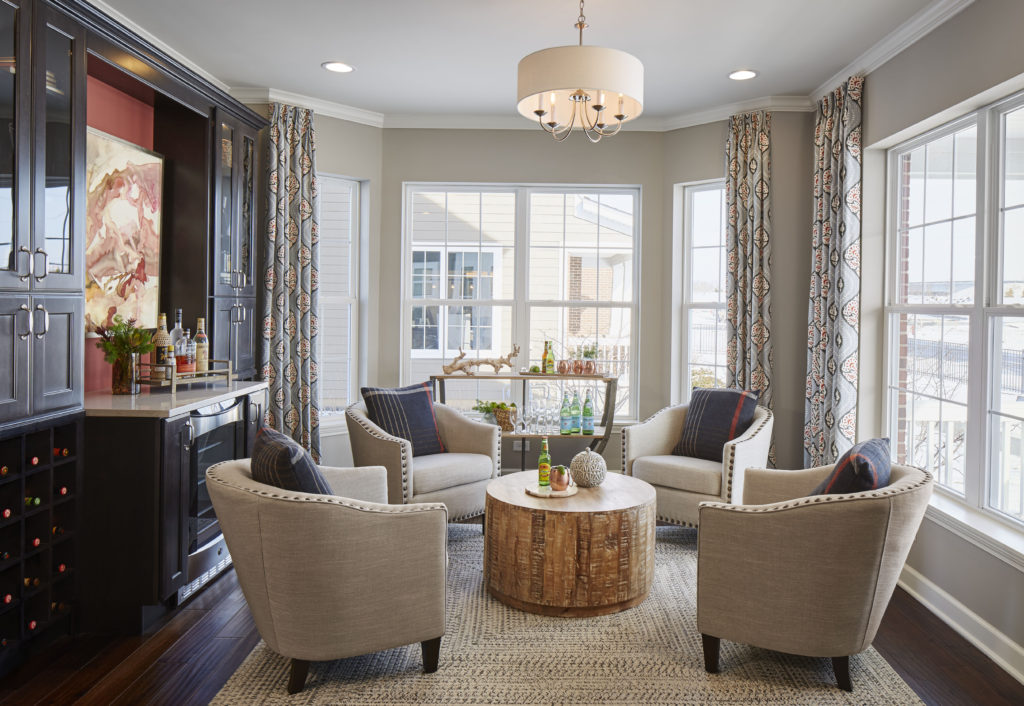 360-Thinking About Millennial Buying Habits
But designing a great model home is the last part of the development and building process. Before they get there, builders, developers and designers must consider Millennial buying habits holistically, and create homes that meet their wants and needs.
We call this process "360 thinking" and apply it to three main categories:
Comprehensive Economy: Millennials expect a big bang for their buck. Their requisites range from green construction strategies that embrace sustainable and renewable materials and energy efficient systems and appliances to flexible spaces that can do double-duty and meet all their lifestyle needs. Everything in the place must be durable and low maintenance so home ownership doesn't cut into their free time. High on their wish lists are new, trouble-free appliances, solid hardwood or stone flooring and solar panels and energy storage, notes Business Insider.
Comprehensive Function: It goes without saying that Millennials want smart spaces that allow them to have private time as well as connect with family and friends. Forget the formal living and dining rooms. They want open, airy layouts that offer more square footage in the rooms where they spend the most time, such as great rooms or multi-purpose kitchens, and are designed to be versatile enough to adapt to every living situation. They must also be technologically efficient so they can use all their toys at home, from phones, tablets and music systems to programmable lighting, heating and cooling systems and more.
Comprehensive Aesthetics: As a generation that values experiences over possessions, sharing over owning and artisanal over the everyday, they won't swoon over pedestrian, cookie-cutter homes. Yet they're also the most diverse generation in history, and this is reflected in the wide-ranging decorative styles they explore and make their own. A recent Better Homes and Gardens survey shows that they feel the need to express themselves to the fullest level of authenticity, and that a top priority for 63 percent of Millennials is customizing their homes to suit their individual tastes. Builders and developers must craft neutral yet stylish spaces that offer Millennials enough leeway to customize them as they see fit.
Mary Cook is the founder and principal of Mary Cook Associates (MCA), a full-service commercial interior design firm that focuses on the homebuilding and hospitality industries. She is nationally known for creating innovative environments targeted to market demands and designed to increase property value. She may be reached at www.marycook.com.