The Links at Gettysburg Yield True High Performance Homes
Award-winning builder High Performance Homes seeks to lead the innovation charge in the way future homes will be built
By Jonathan Dean
Photos By High Performance Homes
The green revolution has come to the homebuilding industry, but some aspire to new heights to reign supreme as kings of the green homebuilding hill. Enter High Performance Homes, a green homebuilder based in Pennsylvania that is soaring above and beyond the reach of most major builders, driving innovation of the homebuilding industry as a whole. The company's flagship community, The Links at Gettysburg, combines Zero Energy Ready Homes and great amenities with awe-inspiring and amazing vistas in the historical landmark of Gettysburg. Located near what was once the famed battlefield that changed the course of the Civil War is now a beautiful and expansive golf course that offers residents a paradise among the rolling green landscape.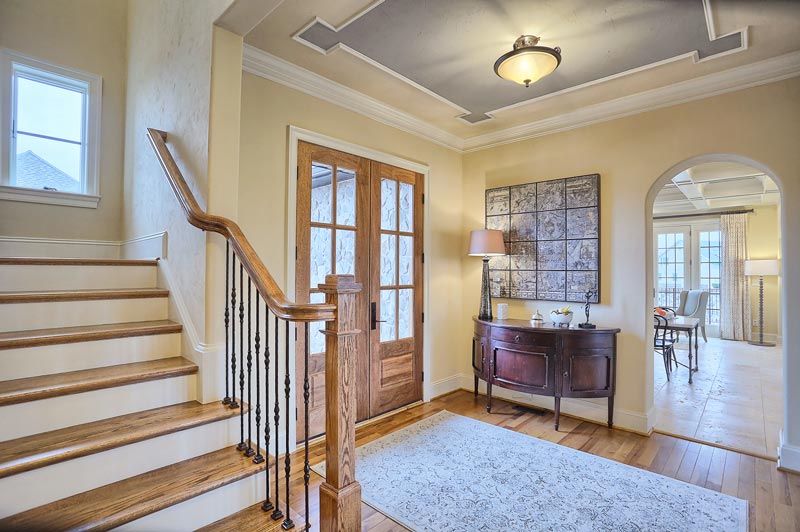 "In a nutshell, our approach is to combine heirloom-quality craftsmanship with the best in home building technologies. It's a whole house approach," stated Kiere DeGrandchamp, Director of Construction Operations for High Performance Homes. "All of our existing homes have been certified as Zero Energy Ready Homes, meaning they are in the 1 percent of homes in the nation for quality and energy-efficiency, so that alone is pretty compelling!"
High Performance Homes was selected by the U.S. Department of Energy as a 2015 Housing Innovation Award winner from the DOE's Zero Energy Ready Home initiative. Each home in The Links at Gettysburg is built to Zero Net Energy (ZNE) standards to offset any power usage from the home to create an energy debit of zero. The original model home that initially won the DOE award had a HERS rating of 23, one of the most impressive scores made by any builder in America; this also means that homes built to the model home's standard in The Links at Gettysburg community will consume as much as 60 percent less energy than a standard home. Additionally, a homebuyer can expect to save $4,000 in the first year, $50,000 to $70,000 (with added incentives in renewable energy investment) over 10 years, and over $200,000 in 25 years of ownership.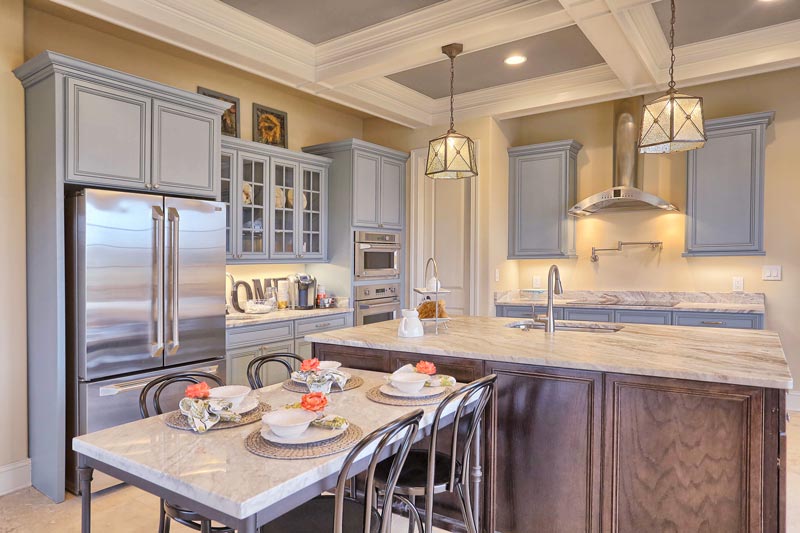 "We provide homebuyers with a better living experience than a traditionally built home," continued DeGrandchamp. "Coded for the future, all of our homes contribute to at least 40-50 percent more energy efficiency than the traditionally built new home."
This high efficiency rate is due to the materials and building methods employed by High Performance Homes, which includes alternative power sourcing and saving such as geothermal heating and cooling, solar panels for generating energy, a building envelope made from structurally insulated panels (SIPs), a comprehensive indoor air quality system that is compliant with EPA's Indoor airPLUS program, and smart home monitoring and management technologies.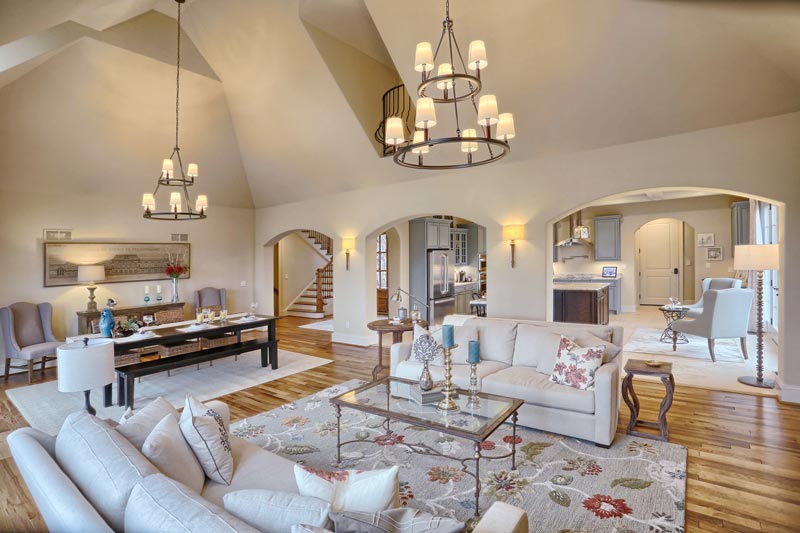 High Performance Homes has included plenty of smart home technology to keep the home comfortable and secure at all times. With systems that can be accessed and controlled by a smart device, homeowners have total remote control of the HVAC systems, lighting, thermostats, and home security such as security cameras and smart door locks. This technological ability gives the homeowner complete control over his or her energy consumption by being able to monitor energy usage in real-time and make settings even while away from the home. The added security features provide remote viewing of what is happening in and around the home from great distances to check on the kids, pets, or just to check in. Other smart home technology systems can be added in via the homebuyer's request such as automated garage door openers, keyless entry doors, whole house audio, and virtually anything else asked of High Performance Homes' wiring experts.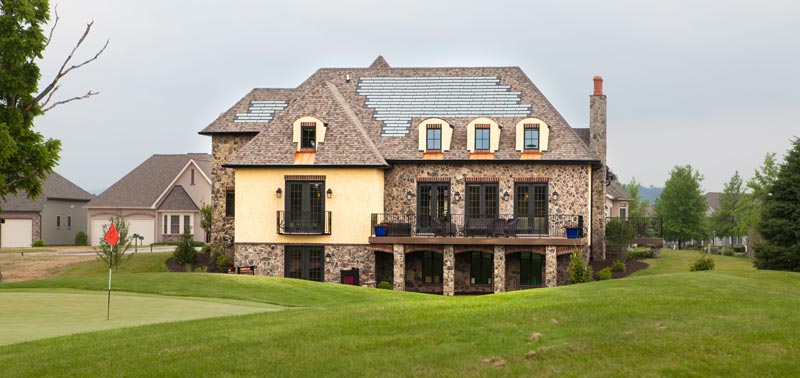 All of these features make buying a home in The Links at Gettysburg a more enhanced living experience. "We're redefining what it means to live well," added DeGrandchamp. "We are providing one of the very best homes you can build in an award-winning private golf course and recreational community with sweeping mountain vistas, abundant luxury amenities, maintenance free living, and a vibrant, social neighborhood in one of the top historical towns in America. We've had buyers relocate from the congestion and high prices of the city because it's a convenient, commutable drive to the Baltimore-Washington Metropolitan Area."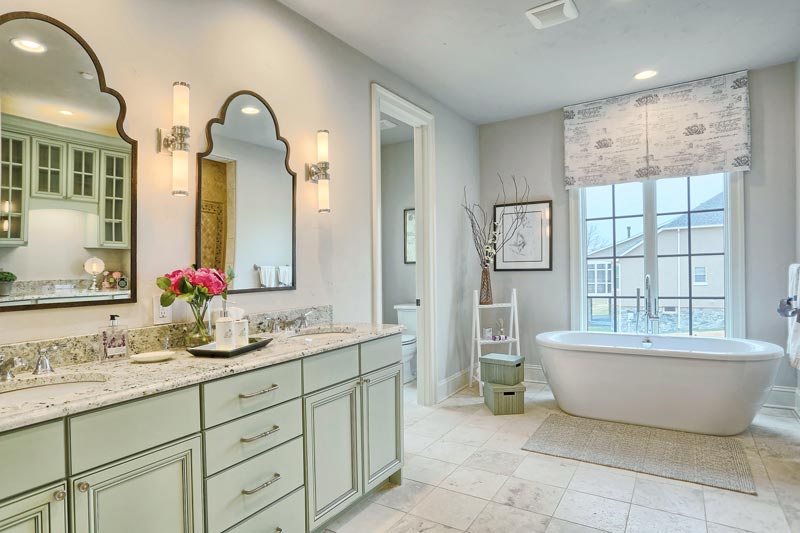 Homebuyers get an amenity-rich community with top of the line Zero Energy Ready Home award-winning designs and beautiful historic landscapes to wake up to each day — what's not to love? DeGrandchamp goes on to say, "I'm driven to build this way because I believe it's the right thing to do for the world – and it's what's best for the consumer. Who doesn't want to save money [as well as] keep their families healthier, safer, and more comfortable?"
High performance housing is a concept as well as a company name, and DeGrandchamp definitely has a taken it to heart when developing The Links at Gettysburg. "The inspiration for high performance homes technology was born out of a desire to drive housing innovation—to reimagine what a home can be and revolutionize quality standards." There are many builders that share DeGrandchamp's vision of a brighter, greener future in home construction methodology, but High Performance Homes has trail blazed a new way of thinking about what green home building means.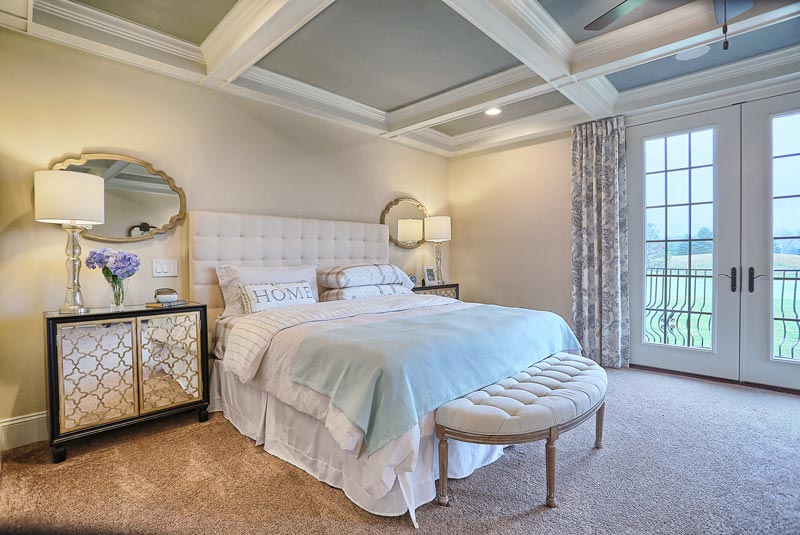 The company plans to push into the custom home market due to a large spike in interest among homebuyers looking to take High Performance Homes' concept to existing neighborhoods as well. "Providing homebuyers flexible options and personalized support in planning to build their new home is a big reason why homebuyers choose to work with us," stated DeGrandchamp. "We can work with homebuyers who are interested in working with our existing production floorplans either at the Links at Gettysburg or on their own land in PA—and in virtually any home style such as craftsman, rancher and modern or traditional styles."
Jonathan Dean is the Content & Social Media Editor for Builder and Developer magazine. He may be reached at jonathan@penpubinc.com.