Managing Our Buyers' Expectations (Part II)
Controlling expectations today yields referral-sales tomorrow
By Bob Mirman
"The first step in exceeding your customers' expectations is to know those expectations."
-Roy H. Williams
Each day, it has been estimated that 12.8 million people participate in America's business lunches.
When the check arrives at the lunch table, one of the participants usually grabs the tab and says "I've got it." (Trump supporters have been known to say something a bit more pithy, like "If you don't let me take this, America as we know it will cease to exist.")
Once the lunch tab has been claimed, the other party in the lunch typically asks one of the most disingenuous questions in the English language: "Are you sure?"
Really? I can assure you that in the history of the world, no one has ever responded to that "Are you sure?" question with "You know, thanks for asking. Now that you mention it, why don't you take the check?"
To be fair, this kind of insincere statement is relatively harmless, but other types of insincerity can be more wounding.
Like the expectations your staff and vendors set with your buyers and home owners: overt or inferred promises all too often made for the purpose of impressing—or worse yet, placating—the customer, promises which set an unrealistically high bar for the performance of your team.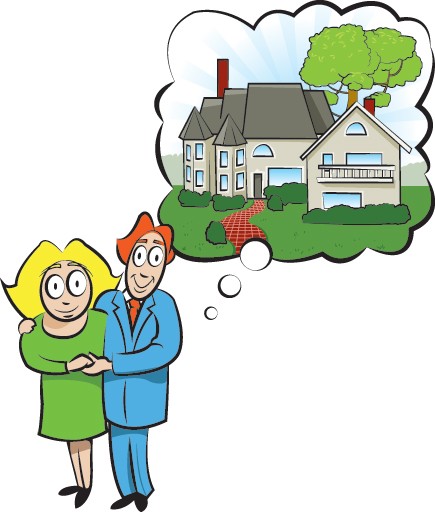 Too many of us casually make promises with the HOPE that we will actually be able to meet the expectation we just set, as in "Don't worry honey, nothing will stop me from cleaning the garage this weekend." (Right. Nothing but the NFL playoffs, the Saturday golf game, or that sore baby toe stubbed 4-weeks ago.)
So, what do the best home builders do to make better promises and manage the expectations of their customers?
With due respect to Roy H. Williams (above), the first step in exceeding customers' expectations is not to simply understand the customer's expectations, but to pro-actively SET those expectations for the customer. Our top performing builder clients (The New Home Company; MBK Homes; Olson Company; TRI Pointe Homes; Wathen Castanos, and others) do not allow customers to set their standards: they pro-actively tell buyers there may be delays in construction due to labor shortages; their lender will probably request the same documents on multiple occasions; their stairs will eventually squeak.
During construction, our highest rated builder clients are more transparent than builders with lower customer satisfaction scores: they offer realistic, honest schedules; aren't afraid to immediately say 'No' to unrealistic customer requests; share information about delays, vandalism, and weather damage before the buyer learns about this from another source, etc.
Top Tip: You can easily tell if you are in step with builders at the top of the heap: Look at your customers' survey rating for "Did your builder meet its commitments?" If this score is below 85 percent, your team may be inadvertently sabotaging your efforts to delight your customers.
If you are living in a world of empty promises, the only real winners are those consumers who decided not to purchase from you.
Bob Mirman is a psychologist and founder/CEO of 32-year old Eliant, the building industry's largest firm specializing in managing the customer experience. He may be reached at contact@eliant.com.
NEXT MONTH: The five steps you must take to effectively lower your buyers' expectations.