Masters of the Multifamily Market
Atlanta-based Wood Partners, one of the nation's largest multifamily housing developers, goes above and beyond to deliver distinctive communities across the nation.
By Carina Calhoun
In late 2012 and early 2013, Wood Partners announced acquisitions and developments of more than a dozen major multi-housing communities in cities from Seattle to Boston. A leader in the multifamily market, the developer continues to be a prime platform for projects with a personality. Wood Partners' communities are the pillars upon which the multifamily segment is built.
"Our target is to start 23 communities and approximately 5,600 units in 2013. We started 21 communities and approximately 5,100 units in 2012," stated Ryan Dearborn, director and CEO of Wood Partners. In metro Denver, Wood Partners is working on four high-profile developments. In May 2012, the developer broke ground on Alta Alameda Station, a 338- unit luxury community in the historic Baker district with light rail access. In October 2012, construction began on Alta City House, a $62- million, five-story community going up in the downtown Union Station area, and Alta Harvest Station, a $45-million, 297-unit, gated community in Broomfield, Colo. Most recently, the company announced construction will begin this spring on Alta at Cherry Hills, a 300-unit luxury midrise in Englewood, an affluent suburb south of Denver. Dearborn said, "We are in all of the markets that we targeted a few years ago — and now have established offices in 16 cities including Denver, Boston, Seattle and New York. Going forward we plan to focus our efforts in those markets rather than expanding into new areas." Since 2010, Wood Partners has acquired more than $550 million of existing assets as it continues to diversify its revenue streams.
"Early in this cycle we focused on acquisition and development in barrier markets, primarily coastal markets such as California, Boston, Southern Florida and the Pacific Northwest. Now we're starting to see good opportunities in the Sunbelt growth markets including Phoenix, Atlanta, Houston and Dallas where demand is high, land is more plentiful and it's easier to get projects entitled," said Dearborn.
Last year, the multifamily market saw rapid growth and development, with Wood Partners being one of the prime players in this boom. Dearborn commented, "I really don't think the apartment market is getting overheated from a macro perspective. There are some submarkets across the U.S. that are starting to get ahead of the supply curve, but the vast majority of markets out there are still very healthy with occupancies into the mid-90s and strong demand for apartments." He continued, "2013 is looking to be as good if not better than 2012. Even though there is multifamily building going on now in most markets, supply is still in check and below historical averages. Wood Partners is very bullish on 2013." As the economy has rebounded, high-density rental housing has been in high demand, particularly in urban areas, and the supply is still constrained. It's not only young professionals and newly married couples, but move-down Baby Boomers who choose to maintain a residence in urban areas with top amenities. All these groups appreciate the rich amenities found in cities — walkability to entertainment, cultural events and transit.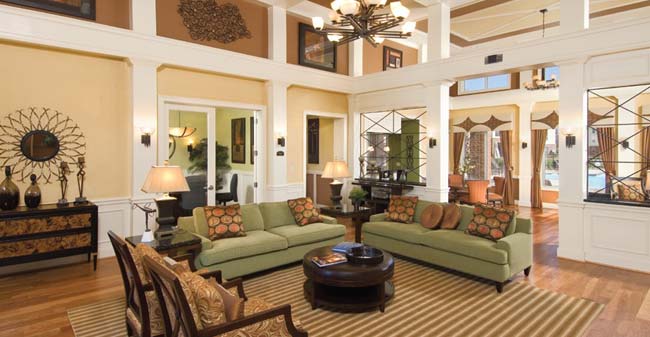 In metro Boston, Wood Partners also has been busy on three large-scale projects. In November, the company opened the first phase of its 116-unit Alta Brigham Square in the suburb of Arlington, Mass., on the former site of the vacant Brigham Ice Cream factory. Another redevelopment project to open this spring is Alta Stone Place, a 212-unit property in Melrose that incorporates a four-story brick and wood-beam mill building that was once the Boston Rubber Shoe Company. In Hopkinton, the 240-unit Alta Legacy Farms will start leasing in June.
In a competitive market and challenging economy, the company has been cautious with its investment decisions and development process.According to Joe Keough, CFO and COO of Wood Partners, multifamily financing is expected to be easier this year. "We believe that more and more of the larger banks that were very cautious early in the cycle will continue to expand their lending capacity going forward, taking advantage of the high-quality, low-leverage loans we will be placing," Keough explained. He added, "With regards to equity, there will continue to be significant competition for every equity dollar being placed. However, we have found that well-located and wellunderwritten multifamily development deals with strong operating companies like Wood Partners are generally getting done. We believe that 2013 will be similar to 2012, with continued interest in barrier markets and growing interest in growth markets. It is an increasingly competitive marketplace, which will require us to continue to innovate our product, capital and market strategies."
There's no stopping Wood Partners, which is on a building roll with about two dozen new communities expected to break ground this year. In Boston alone, Wood Partners is slated to begin construction this year on three new projects including the $40-million, 155- unit Alta at the Estate in Watertown. In the Northwestern U.S., the company announced two new developments. In Seattle, construction has begun on a 27-story high-rise apartment community in Belltown near the Space Needle. In Portland, Wood Partners and Hoyt Street Properties are actively pursuing a site for an $80-million, 21-story multifamily community in the downtown Pearl District.
When it comes to being on the cutting-edge of community development, Wood Partners sees the importance of going green for not only the environment, but for their residents. Adelaide Grady, director of the Wood Partners' Boston office and co-chair of Green Team, said, "From a developer's perspective, it's all about our customers. We strive to provide a residential option that meets our customers needs and desires, and green features both reduce the overall cost of living by reducing energy consumption and provide a living environment that is aligned with our residents' values. Wood Partners made a commitment to green building in 2009 that we would design and construct every new project to the standards of the ENERGY STAR® for New Homes or the energy-efficiency standards of the Leadership in Energy and Environmental Design (LEED) program from the U.S. Green Building Council whenever possible. Many of our communities also incorporate construction waste recycling, transit orientation and other techniques to reduce their environmental impact."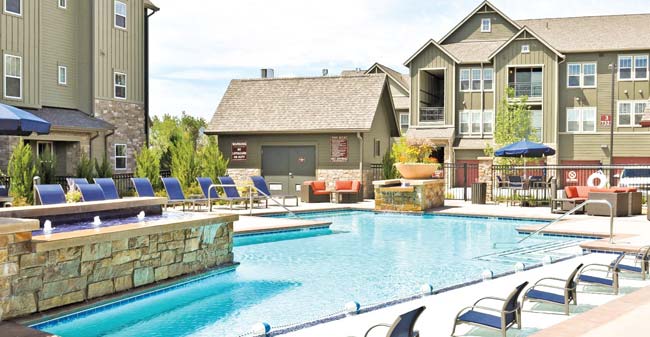 Other major Wood Partners' developments and acquisitions in the last half of 2012 include: A planned $100-million, 470-unit apartment community in the Baltimore suburb of Towson, Md. Chesapeake Realty Partners and Taylor Property Group are partners in the redevelopment project at 900-1 Dulaney Valley Court in Towson. In Orlando, Fla., Wood Partners recently began construction of The Rialto, a 200- unit luxury apartment community on a six-acre site three miles from Walt Disney World in one of Orlando's most desirable residential districts. In Atlanta's tony Buckhead neighborhood, Wood Partners and Admiral Capital Real Estate Fund in October acquired The Brookhaven, a 17-story condominium community.
According to Keough, Wood Partners has diversified its revenue stream by creating an acquisition team and a property management company. The acquisition team is national in scope and includes industry veterans Curtis Walker and Jane Maushardt. Its property management arm, Wood Residential Services (WRS), specializes in lease-up properties. "There are a lot of quality property management firms out there, but few in our opinion that excel at leasing up new properties. So we created our own sales-focused team of property management personnel with the goal of becoming one of the best in the industry," Keough said.
Tony D'Alto, senior vice president of Wood Residential Services, said, "Wood's properties are designed, built and managed to be a part of the existing community in every way. The look and feel of the community, the materials used in development, and the staffing and amenities offered all reflect its surroundings. Wood works to integrate its properties as part of the surrounding neighborhood, not something simply placed into it."
With strong relationships and a successful reputation, Wood Partners has proven to be the shining star in the multifamily segment. The award-winning communities and dedication to strategic land development deals and efficient acquisition arrangements undoubtedly make the company a leader in the overall housing industry. Keough stated, "We create distinctive communities of lasting value, deliver a solid return for our investors and foster a culture of respect and empowerment for our employees."
Carina Calhoun is the editor of Builder and Developer magazine. She may be contacted at ccalhoun1@penpubinc.com.