Meritage Homes Masters Efficiency in Two New Communities
New communities Longleaf at Laurel Canyon and Cambridge Estates showcase Meritage Homes' commitment to energy efficiency through cost-effective building materials
By Genevieve Smith
Photography by Warren Bond Photography
For the Atlanta division of Meritage Homes, new developments opened as recently as this summer, are the latest examples of the builder's long history of significant dedication to energy efficiency. Cambridge Estates and Longleaf at Laurel Canyon are the latest projects by the perennial builder to exemplify the expertise and innovation Meritage Homes brings to energy efficient production building.
Located 40 miles outside Atlanta in the foothills of Northern Georgia, Laurel Canyon is situated in a lovely master-planned community with resort-style amenities in the city of Canton. Residents can enjoy access to a clubhouse and swimming pool, tennis courts and basketball court, as well as a golf course.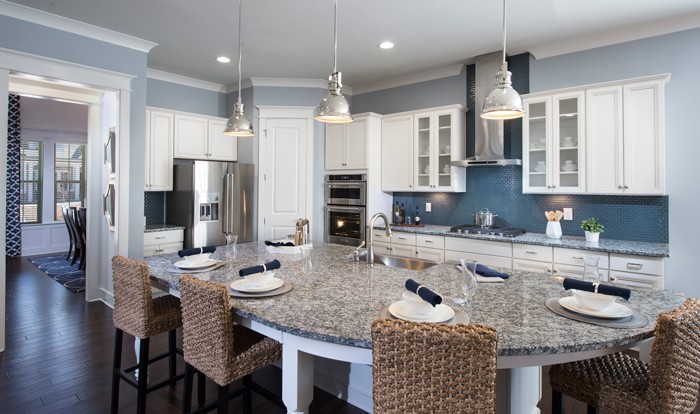 Longleaf at Laurel Canyon features ranch, master-on-the-main, and two-story plans that fit any lifestyle and range from 2,000 to over 3,600 square feet. Prices start at $261,990 and range upward to $314,990, with varying floorplan and elevation choices.
Meritage Homes also announced the grand opening of Cambridge Estates in Cumming, Ga. earlier this year, a new community in popular Forsyth County. Taking names for the community's VIP Interest List since January, Meritage Homes opened Cambridge Homes at Cambridge Estates in June, with 5 units sold and 3 units built at present. At full build out the community will hold 59 new homes, geared towards move-up family buyers.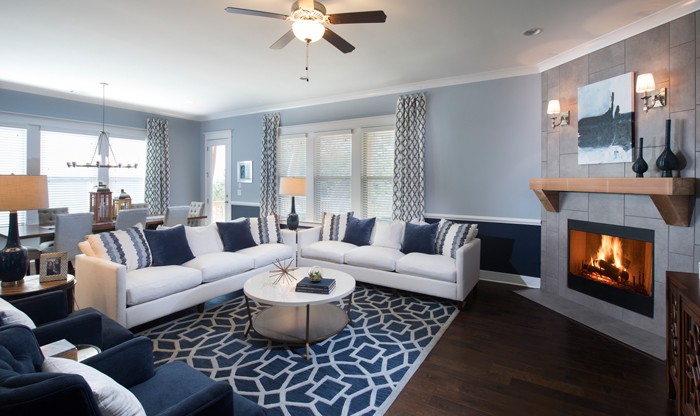 The homes will be priced from the $330,000s, and will range from 2,800 to 4,500 square feet with four or five bedroom options. Buyers will be able to select from nine ranch and two-story plans showcasing brick, stone, and shake exterior options, as well as spacious layouts and luxurious master suites on the interior.
Conveniently located just off of Highway 20 and Hyde Road, Cambridge Estates is close to fantastic Forsyth County schools, and it is just minutes from great shopping and dining. As part of the sought-after Forsyth County School System, Cambridge Estates' youngest residents will receive an excellent education. The community is districted to Sawnee Elementary, Liberty Middle and West Forsyth.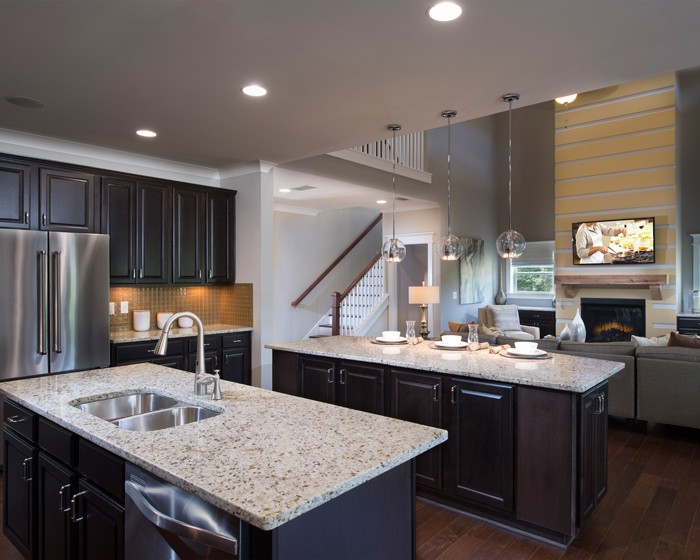 "Every home we build helps showcase our commitment to providing energy-efficient homes that let owners spend their money on better things than utility bills," said Todd Welch, Atlanta Marketing Manager for Meritage Homes. "After all, we believe in building new homes and communities the way they can and should be built."
The way Meritage Homes believes in building includes the latest in products for a tight building envelope, such as spray-foam insulation, low-E2 vinyl windows that are UV-resistant, and SEER 14 HVAC systems to ensure the air within the homes never becomes stagnant. Cambridge Estates uses SEER 15 HVAC systems to give homeowners extra comfort and a couple more features.
Efficient appliances play their part in the energy efficiency equation as well, with the appliances within Longleaf at Laurel Canyon specified as ENERGY STAR® rated. These appliances pair with ENERGY STAR® certified programmable thermostats and CFL lighting and fixtures to cut back even further on wasted energy. To cap it all off, the homes even use water-efficient fixtures to maximize the green potential of every home at Longleaf.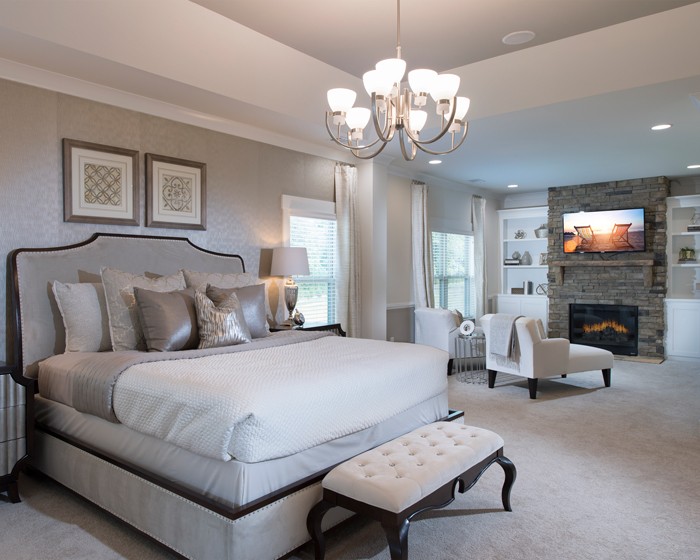 For the third consecutive year, Meritage has earned the EPA's highest ENERGY STAR® award, Partner of the Year-Sustained Excellence. Based on a 2012 average, Meritage builds homes that achieve HERS scores as low as 61.
Another aspect that allows Meritage Homes to stay on top of energy efficiency is its partnership with SunPower®, a company that manufactures revolutionary Maxeon® solar cells. According to SunPower®'s website, SunPower®'s panels are ranked at number one for durability and hold the world record for efficiency.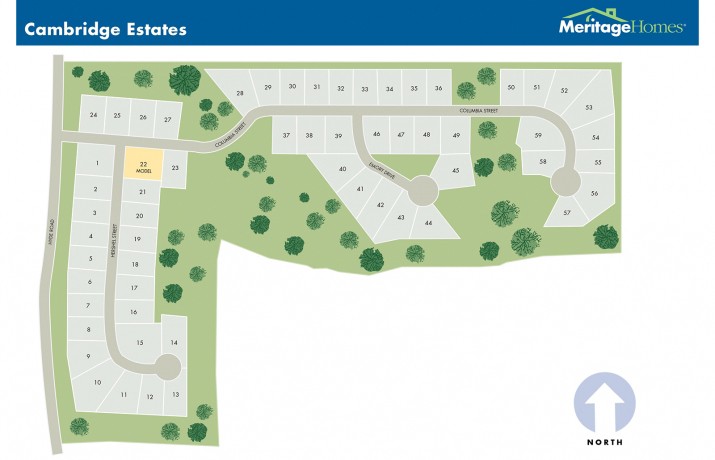 Finally, Meritage partnered with leading home management providers, and as a result created a home management system that allows homeowners to locally and remotely control features in their homes with wireless technology. For example, a homeowner can receive text and email alerts about temperature changes in his/her home, adjust heating and cooling, or double check if the doors have been locked and all lights are off. The extra technology Meritage employs allows homeowners to have an extra sense of security, knowing that their home environment is carefully managed and safe.
Back to the big picture: Meritage Homes is the seventh-largest public homebuilder in the United States, based on homes closed in 2015. Meritage builds and sells single-family homes for first-time, move-up, luxury and active adult buyers across the Western, Southern, and Southeastern United States. Meritage Atlanta has several counterparts throughout the U.S. in markets like Sacramento, San Francisco's East Bay, the Central Valley and Orange County, California; Houston, Dallas-Ft. Worth, Austin and San Antonio, Texas; Phoenix/Scottsdale, Green Valley and Tucson, Arizona; Denver and Fort Collins, Colorado; Orlando and Tampa, Florida; Raleigh and Charlotte, North Carolina; Greenville-Spartanburg and York County, South Carolina; and Nashville, Tennessee.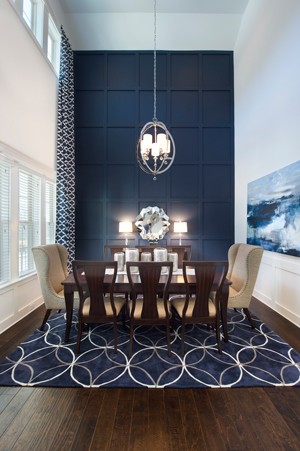 Meritage has a long-standing reputation for its excellent customer service, distinctive style, and quality construction. During its 30 years of operation, Meritage has built and designed over 90,000 homes.
Meritage Homes' slogan—Built The Way It Should Be Built—is more than just a saying for the national builder. As the seventh-largest public homebuilder in the United States and an industry leader in energy-efficient homebuilding, they have received the U.S. Environmental Protection Agency's ENERGY STAR® Partner of the Year for Sustained Excellence Award in 2013, 2014, and 2015, for innovation and industry leadership in energy efficient homebuilding.
Genevieve Smith is the Editor for Builder and Developer magazine. She may be reached at gen@penpubinc.com.