Millennials Turned the Graph Upside-Down
Millennials starting families are changing market demands
Brad Hunter
For most of our careers, we have been in an environment of falling mortgage rates. Now, suddenly, we are entering a phase of rising mortgage rates, which suddenly are at the highest level since 2010. Going forward there will be a tug-of-war between huge demand growth from a demographic perspective, and declining affordability. 
Some buyers are now accelerating their home-buying decision in order to beat additional future increases in rates, but the long-term effect is going to be declining affordability. This means that young families who are just starting to look at the suburbs will find it increasingly difficult to afford the monthly payment associated with owning a home. The buyer pool is going to shrink.  
Yet, on the positive side of the demand equation, household formation rates are far higher than they were a couple of years back, recently having hit 1.6 million nationwide. There is a shortage of supply relative to demand, and that is heavily driven by the shift toward family life among the massive millennial group. 
Even if the pace of household formations slows to 1.4 or 1.2 million per year, replacement demand is about 300,000 per year, which equates to demand for 1.5 million to 1.7 million new homes per year before adding second-home demand. In the U.S., we are only building 1.6 million per year, with a rising share being multifamily apartments, which are not the most desired housing type for families. There is a clear need to increase housing production, particularly single-family homes and townhomes, but construction activity is failing to keep up. 
People's attitudes toward homebuying have taken a turn as well. Only 30% of adults now say it is a good time to buy a home, down 23 percentage points from a year ago, according to Gallup Poll.  That is the first time the share has been below 50% since the question was first asked by Gallup in 1978. 
Yet, we are in the middle of The Big Suburban Migration. Large numbers of people are leaving California for lower-cost and lower-tax states such as Utah, Nevada, Texas and Montana. Even larger numbers are heading from New York to Florida. This is not a temporary or one-time Covid-driven exodus. This migration was well under way before the pandemic, and has only been accelerated by the work-from-home (and work-from-anywhere) shift. 
The largest demographic group ever is just entering its prime family-forming and home-buying years.  The peak age range for forming families nowadays is age 34-37, and the peak of the millennial bulge is just starting to move into this child-rearing age range.
"More millennials are starting families now, and that is triggering a surge of demand for homes in the suburbs, but homebuilders have not been building enough homes to meet the needs of these young families."
The oldest millennials have already moved through this age range, and many of them have by now formed their families, but the largest "chunk" of this population will just be getting there during the next five years.  
Many of these 30-somethings who have young children, and who now desire a place in the suburbs with a yard, will be looking for a place in the suburbs.More than ever, homebuilders must look for ways to provide for the needs of the entry-level buyers.  More millennials are starting families now, and that is triggering a surge of demand for homes in the suburbs, but homebuilders have not been building enough homes to meet the needs of these young families. 
Since the Great Financial Crisis, homebuilders have focused most of their attention on move-up housing, and very little on starter homes. There is a shortage of housing in general, and that shortage is the most acute for young families.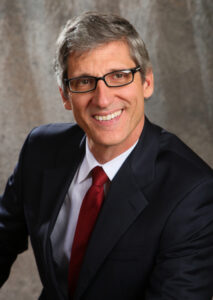 The built-for-rent single-family housing movement within the residential development sector has emerged at a fortuitous time, bringing the opportunity for families (and also empty-nesters, singles, and single parents), to live in a suburban location in a home with a yard for the kids, parks nearby, other children in the neighborhood, and other factors that are important to families with young children. Many builders are now dedicating at least a portion of their production to rental housing, and that trend is destined to continue, and then expand, for the next ten years. 
Brad Hunter is President of Hunter Housing Economics. He can be reached at brad@hunterhe.com.