Multifamily Design Spotlight
New design trends without supply chain disruptions.
By Tal Zemer
How does an owner, operator or developer make an apartment design on trend, look condo quality, get top rents, generate top IRR and NOI, but not spend the money needed to do such?  Is it possible to have your cake and eat it too in multifamily value-add and development?
"To lower costs, principals must navigate these constraints and solve issues for on-time delivery of materials with higher quality and lower costs to drive profit."
The top design trends in the industry are evolving from the typical luxury vinyl plank, basic white or grey quartz and white shaker cabinets. Flat panel European style cabinets with distinct colors of wood grains for the lower cabinets and white lacquer flat panels for the upper cabinets encourage a dimension and unique feel that lends itself to an open and warm environment.  
Adding a Calacatta quartz countertop provides the unit a condominium personalized feel with custom marble-like graining elements. Contrast it all with either a stainless-steel single basin sink or a gold PVD coated sink to offset the light color of the counter. Then further enhance the look with black plumbing fixtures (and hardware) creating a kitchen that is unique, warm, friendly, and useful.
For the bathroom, use similar combinations and select an LED Mirror with multiple illuminations, hues, and dimmers to create an on trend fashionable look which will certainly drive rent bumps.  Would you believe the supply and install of this mirror costs less than a basic mirror and sconce with installation?  One needs to look at all angles for supply and installation as 90% of the sell is in the buy.
All of this is great, but how does one keep material costs down, maintain installation timelines so as not to lose rents with construction delays, and ultimately achieve the underwriter's NOI and IRR goals?  Enter a much-needed change to the world of construction and supply chain.
Disruption to the construction materials supply chain industry is the world's second pandemic; as well as the 7 most expensive words in business: "We have always done it that way."  Delays and expensive (but low quality) materials purchased from retailers cost time and money in multifamily construction. 
Big-box retailers answer to Wall Street and not the customer, so quality and price is second to revenue and income. Most rely on big box stores and other public supply retail companies for material sourcing without the proper planning, logistics, or supply chain knowledge to successfully navigate the international manufacturing world to get materials of better quality and less cost. 
To lower costs, principals must navigate these constraints and solve issues for on-time delivery of materials with higher quality and lower costs to drive profit. What is not readily known is that financial institutions are aware of the global shipping crisis, delays, and significant inflation that results.  
To beat these price hikes due to shipping and to meet the analyst's numbers to make an acquisition work, materials should all be ordered in advance and direct from manufacturer companies who understand how to navigate a dynamic environment and demands the crisis is putting on these orders.  Lenders are now prefunding materials purchases so to not slow down the renovation, development or turn process and deliver lease ups much quicker. 
Planning is something new to the construction world yet is becoming essential for success in the multifamily world.  Those that choose not to plan find themselves constantly "behind the 8-ball" chasing product that is delayed, backordered, and may never arrive.  Additionally, labor costs increase in this world due to the constant visits and confusion to acquire and procure product last minute.
Owners and developers need to order across all owned assets by homogenizing the looks of their units.  By doing so, and having a consistent supply of kits on demand, all critical path schedules across the entire portfolio can succeed without issue, and "waiting for materials" will be a nonissue.  Tie this with unique luxury materials bought direct and a dramatic price savings is had in both product and time. 
However, one still needs to make sure the product that one is receiving is of high quality.  
Overall, it is time for all to begin looking at supply companies that make a builder's life easier, not harder.  Wouldn't it be great to find a company that makes another's life easier, smoother, and less expensive?   It does exist.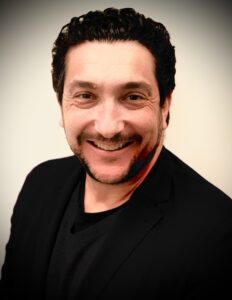 Tal Zemer is the COO, General Counsel, and Partner of Turnaround Solutions LP and its domestically distributed interior finishes brand, TASORO.