Captivate, illuminate, and communicate. Navigating in the new year.
By Robert Musa
The last year has been anything but predictable. The homebuilding market remains steadily active, although supply chain plague, labor shortages and pricing pressure surrounding building materials continues to influence the speed at which homes and communities are built. 
In 2008, our industry endured mirrored circumstances. The housing market ballooned quickly, inflation grew, materials costs skyrocketed and labor seemed in short supply. Everyone questioned when the real estate bubble would burst and eventually, it did. History may soon repeat itself. 
What builders and developers do before the tides shift is as important as what happens after. The forced breathing room provides an opportunity to discern areas where money can be saved, workflows sorted, operations streamlined and where investments should be made. 
In the mid 1980's, our team created and experimented with its first touch screen software program. We instinctively knew that human touch would play a role. So much of what we do today involves more than one human sense and technology is helping connect the dots.
Experiential products, those that can be activated or manipulated by the human senses, captivate and draw in customers. It is a phenomenon already taking hold on social media platforms that use unique filters, sounds/music and manual manipulation through touch.
The homebuilding industry is starting to embrace experiential products, especially those that create a more dynamic and immersive experience for customers. Some have mainstreamed the use of interactive software that delivers engaging and highly illustrative and graphic presentations of project sites, residential exteriors and home interiors. 
Community sales offices are taking interactivity even further by installing large wall-mounted screens and digital tabletops which can be used to view home sites, home exteriors and interiors, preview finishes and even landscaping options. The result is demand for programs that stimulate highly sensory experiences and engage customers on an emotional, psychological and physical level. 
The ability to manipulate images, click through live links and drag products around a digital layout to create a final home design is becoming more commonplace. 
The underlying value of experiential products is that it increases customer knowledge, fortifies the sales process and reduces risk of miscommunication. 
With global inflation and rising costs in labor and materials, builders and developers are looking to save money and avoid spending on intangibles. One of the last places investments are made is in technology. Builders need hammers like architects need rulers. A new way to keep track of trade schedules or a folder containing approved permits may not sound necessary. 
The useful life of technology applications is directly proportional to the pain involved in changing them. Therefore, one must first determine pain tolerance as a move from clipboards and spreadsheets to cloud-based repositories and remote access is a bit of a stretch. 
When pandemic lockdowns went into effect, businesses without digitally housed information and remote communication protocols were left at a disadvantage. Those with at least a framework in place soldiered on—business as usual. Teams learned how to collaborate from a distance using technology in ways it was originally intended—to diminish the physical distance and bring added value to everyday operations. 
This is the direction in which the industry is moving as evidenced by community sales and leasing offices. When unable to host in-person tours, many developers looked to software developers to create interactive, online presentations to remotely showcase property sites and new residences. CPS SiteViewer is one such solution. Buyers too gained a tremendous benefit as they could safely, and at their own pace, preview available options before ever setting foot in a leasing or sales office. 
After 35 years collaborating with local, regional and national builders, it's nearly impossible to fail in business if you and your team embrace the philosophy that when conducting business, the customer's happiness is more important than your own. 
Issues take root when builders allow the quality of their work to suffer or worse, lose interest in the opinions of others. With so much attention riveted on the housing and real estate markets, this is a time to shine, not shudder.
Communication is critical to good customer relations as many concerns can be instantly assuaged simply by listening and responding. Invest in communications tools that allow you to efficiently communicate with not just customers but tradespeople, vendors and your go-to problem solvers to keep your customers happy, and your reputation in mint condition.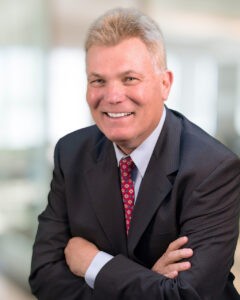 Robert Musa is the co-founder and president of Computer Presentation Systems, Inc.