Looking ahead to emerging trends, expectations, and hold-overs in interior design in 2017
By Mary DeWalt
Photography by Rachel Kay, Applebox Imaging
This is the time of year when everyone is asking for insight into design trends for the coming year. Interior design trends don't change as quickly as fashion and can take a year or two to catch on.
I am fascinated with how futurists and trend forecasters' predictions help to guide the designing, manufacturing, and buying activities of the world's best known product brands. For insight, they look at what's trending in film, architecture, popular culture, global issues, and the economic and political climate, just to name a few.
Victoria Redshaw, of London-based trend forecasting company Scarlet Opus, has some interesting insights into what the future holds for design. "For interior design there will be less controlled layouts with a greater sense of freedom of expression; the mood has a slower pace and the overall style is more laidback with an appreciation of simple pleasures, artisanal skills and a feeling of solidity and certainty in a time of uncertainty."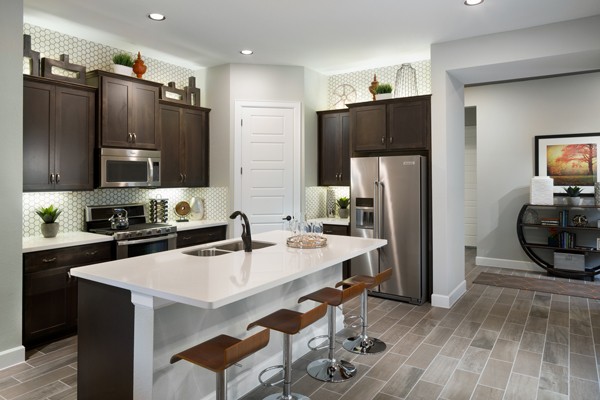 Scarlet Opus' 2017 Trends Snapshot:

Desert wanderer: This trend is all about "controlled rusticity," celebrating the raw versus the clean. The color palette is earthy and soothing, with orange tones, muted saffron and cinnamon.
Organic matter: For the green thumb, urban dweller, extreme naturalness will mean designers will experiment with ideas of nature and fighting back in urban settings.
Analogue workshop: A counter to the digital age, this trend focuses on digital detox through embracing slow and low technologies, old crafts and imperfect forms.
Tribe: This trend is specifically for the ladies, taking inspiration from their stronger representation on the international stage, through more vibrantly expressive and bolder design choices into all aspects of their lives in terms of color, pattern and shape.
One sure thing is that home buyers in all target markets are looking for "curated" interiors that reflect their own individuality and sensibilities. It's a more personal, easy going way of decorating.
The popularity of websites like HGTV, Pinterest, and Houzz have had a lot to do with educating consumers on what's trending and has also educated them on good design. As home builders and designers, we need to be on the leading edge in order to stay up with and not disappoint when it comes to their expectations.
Here are a few of the trends that we can expect to be hold-overs from 2016:
• Gray will stick around, combined with the bright rich colors from the Rio Olympics, as well as soft pastels.
• The Mid-Century style slowly emerged in popularity with the debut of the Mad Men TV show and will still be around in 2017. Modern Farmhouse and Cottage styles can be very diverse and don't seem to be on the way out.
• Subway tiles will prevail but in larger and smaller formats, and artisan vs smooth textures.
• Reclaimed wood on walls and other rustic details will still be trending.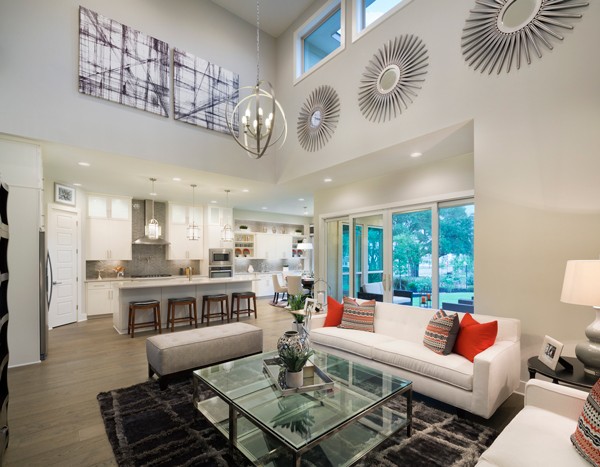 Based on Scarlet Opus' predictions for emerging design trends, we will want design styles that offer a respite from our hectic lifestyles and will embrace slow and low technologies, old crafts and imperfect forms.
What we can expect for 2017:
• Reflective finishes will be making way for new, matte finishes.
• Dark and exotic wood tones will return to popularity for floors and furnishings.
• Darker and warmer tones of marble and tile will start to replace Carrara in popularity.
• Textured textiles and wall coverings including grass cloth.
• Wallpaper and patterned fabrics are having a resurgence. Digital printing technique that have resulted in "painterly" patterns and bold retro designs will also be strong.
• Mismatched cabinet colors.
• Black stainless steel and matte finishes for appliances.
Color:
I think that all colors are always in – it just depends on how you use them. Every year, Pantone and most of the paint manufacturers come up with a "color of the year." This year, I'm completely on board with Benjamin Moore's color of the year, Shadow. It fits right in with the exotic, organic direction that design seems to be heading. Like navy blue, Shadow ignites almost every color it's paired with but has a mysterious and intriguing ambience.
The savvy builder who isn't afraid to hop on the design band wagon of the future will surely be rewarded with increased sales and happy home buyers.
Mary DeWalt, of Mary DeWalt Design Group, has been working with
home builders and developers across the country since 1983 and has won numerous local, regional and national industry awards
for Interior Merchandising Excellence. She may be reached at
mary@marydewaltdesigngroup.com.