The New Single Family Housing Market
Demand is up but certain obstacles could slow momentum
By Gregg Logan
Although we are still likely to have a robust market throughout 2021, supply constraints, rising new home prices and the prospect of higher mortgage interest rates have the potential to slow the incredible momentum of the first half of the year. The new home sector is now grappling with exactly the opposite problem that was anticipated a year ago. As the nation shut-down, there was widespread fear across the industry of a lack of demand as people sheltered in place at home. That turned out to be short-lived, with the pandemic actually spurring many homebuyers into action after being stuck at home, and sales surged late Spring and Summer of 2020. 
As we now understand retrospectively, the pandemic, along with historically low interest rates, actually accelerated home-buying. While demand continues to be very strong, the big challenges now are lack of supply and rising prices. Not just the supply of new housing, at about 4 months of inventory, or resale housing, at an even tighter 2 months, but the supply of components needed to meet current demand, i.e. appliances, framing lumber, plywood, windows and doors and well located building lots. Conversations with representatives among our Top Selling Master Planned Communities list indicate that builders have been quickly running through their lot allocations.
The economic recovery, a historically low interest rate environment and the successful roll out of COVID-19 vaccinations have played a role in supporting strong housing demand, but ultimately demographics are destiny and the strong demand from millennial homebuyers is driving the housing market. The number of people in their mid-30's, the age at which people tend to buy their first home, has grown and will continue to grow by several million as millennials age into that life stage. That is the key underlying demographic trend supporting increased housing demand.
The demand for new single family homes continues to be very strong, and the big challenges now are lack of supply and rising prices."
The sales of new homes (as measured by signed contracts) rose 21% in March from February 2021, and the perspective across the industry was that 2021 would turn out to be an even stronger year than the surprisingly robust 2020. But homebuilders now find themselves having to set the pace of new home sales based on the number of homes they can actually close in a year, not based on how many they could sell. Single‐family housing starts in April were at a rate of 1,087,000, 13.4% below the March 2021 pace. While starts tell us what is happening now, building permits are a better leading indicator of where we're heading. Single‐family units authorized by building permit in April were at a rate of 1,149,000, 3.8% below the March 2021 pace. Overall, new home sales declined in April in all regions of the country,  an indication that rising home prices are impacting demand, which may indicate that the recent strong pace of new home sales may not be sustainable in the second half of 2021.
The combination of these factors has led to new home price appreciation, influencing new home affordability. The hope is that as the remaining supply chain issues are gradually resolved, and as builder's ability to keep up with demand improves, home price appreciation will revert back to its historical 5%+ range rather than linger in the more recent 10% plus range, which for many consumers, is not sustainable.
The expectation is that over the next one to two years the current supply chain constraints will be gradually resolved, and builders and developers will be able to take greater advantage of strong housing demand. Variables to watch out for, with the potential to mitigate demand, are of course rising prices and interest rates. With inflation expected to tick up a bit over the next several years, there will be pressure to raise rates. We are already seeing some slowing in new home sales due to rising prices, and anticipate interest rate increases in the future. Those factors have the potential to moderate the pace of new single family home sales throughout the balance of 2021. Nonetheless underlying new home demand remains strong, leaving plenty of opportunity for adaptable and innovative builders and developers to succeed.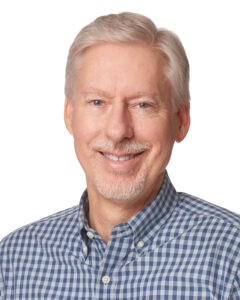 Gregg Logan is a managing director at RCLCO Real Estate Consulting. He can be reached at [email protected].