The New Year Will Unveil a Variety of Exciting Design Looks
Bold ideas will invigorate multi-year trends
By Christy Scanlon
Typically, when the calendar turns over to a new year, we bid adieu to the old and are eager to embrace the new. This New Year, however, will be anything but typical for many reasons, and especially for interior design trends.
Yes, the New Year will usher in an abundance of new and exciting design ideas, but we will also see the return of many of the traditional looks that have patiently stood the test of the time, regardless of what the date on the calendar reads. We can also say that 2017 will be the year where some "unspoken" design rules, which may have once been considered faux paus, will at least be bent if not totally broken.
Let's look at some of the key trends—the new and the old—we'll see as the year unfolds.
Oversized and Multiple Light Fixtures
Here is where you have permission to tamper with one of those "unspoken" design rules. Before, the rule of thumb was that light fixtures in a home HAD to be proportional to the size of the area—no exceptions—otherwise, the design of the area risked looking out of scale. Now, the trend is just the opposite; bigger is now better. Oversized fixtures that make a bold statement is a carryover trend from last year but is here to stay, and, can be implemented in almost any room, including the dining room, foyer, powder rooms—even the walk-in closets and utility room.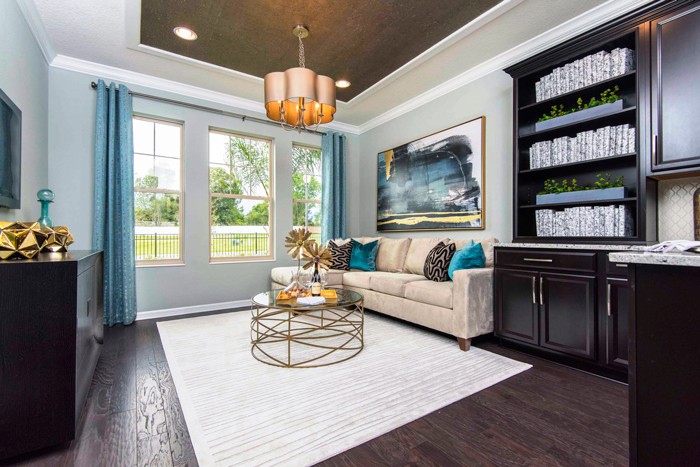 Art-Inspired Wallpaper
You will see a resurgence in the use of wallpaper, particularly those that look like real art, such as hand-painted murals. Large-scale pieces of watercolor, hand-painted, or imaginative art murals will be considered the focal artwork in significant areas. Wallpapers reflecting this trend are already hitting the design industry market.
Maps and Murals
Others, of course, will be looking for something different that is bolder and makes a statement, such as a map or mural.
True, wall maps aren't new. But with the trend toward "bigger" statement pieces, we can expect to see larger scale maps and murals—from wall to wall and floor to ceiling. They can be very casual, but luxurious at the same time. They can make an eclectic statement in a variety of settings, from traditional, to modern, to retro, and beyond.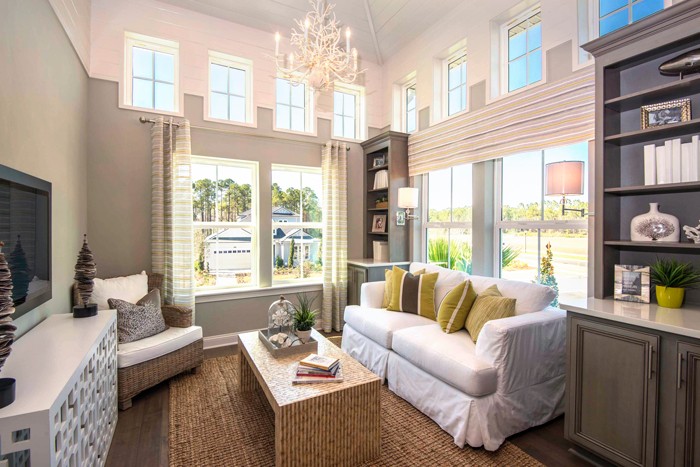 Natural Textures and Materials
2017 will be the year we connect with Mother Nature, both literally and figuratively. That trend will be very much in evidence with natural light and materials, with careful use of greenspace topping the list as designers seek to create a sense of serenity.
Elements of that natural, inspired feel can be found in all aspects of upcoming trends, such as natural wood floorings and hemp rugs to bamboo coffee tables and onyx kitchen counters. Although we are living in an age where technology rules, anything that connects homeowners with nature is trending.
Contemporizing the Vintage Traditional Look
Expect to see a fresh, contemporary look to your favorite vintage designs. The burled wood of the Art Deco Period, classic campaign furniture, and other vintage looks have been updated with contemporary materials or textures. The reincarnation of historic traditional pieces, particularly mid-century modern, will continue because of their timeless popularity.
Decorative Cork
Natural materials such as wood, stone and raw concrete will be popular, but perhaps the biggest will be the return of cork, which is making a huge comeback. Cork is both stylish and practical: it adds warmth and texture to spaces, but also is great for absorbing noise in the larger, open plan homes. Cork cladding entire walls, covering common area floors or used as an option in other areas, will be a design trend worth noting.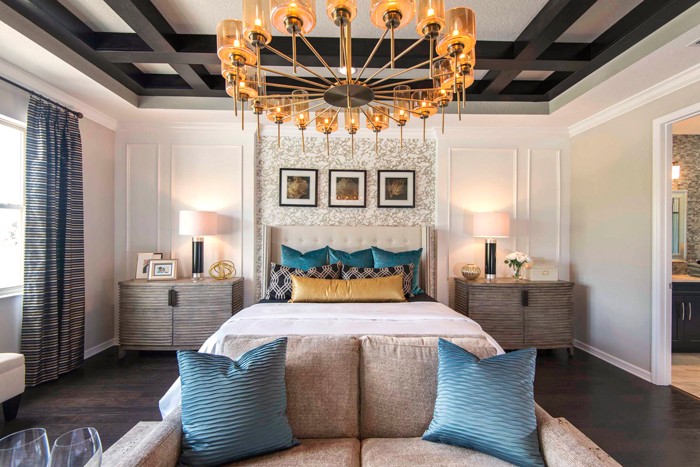 Jewel Tone Décor
While the use of pastel and pale colors in interior décor has been and is expected to continue to be the favorite with homeowners in 2017, its popularity will be tested by a new challenger: jewel tones. You will see the emergence of citrine, amethyst, sapphire, ruby and other jewel colors because these shades are not only richer, but also more evocative and bolder than previous incarnations of jewel tones. These richly, saturated jewel tones can add a sense of "decadence" and can be intermixed with a multitude of design styles, ranging from classic, to minimalist, and bohemian.
Ready or not, traditional or not, 2017 is going to be a great year for design.
Christy Scanlon is President/COO of Masterpiece Design Group. She may be reached at