Designed with Families in Mind
Designed for the ultimate California indoor/outdoor living experience
By Camille Manaloto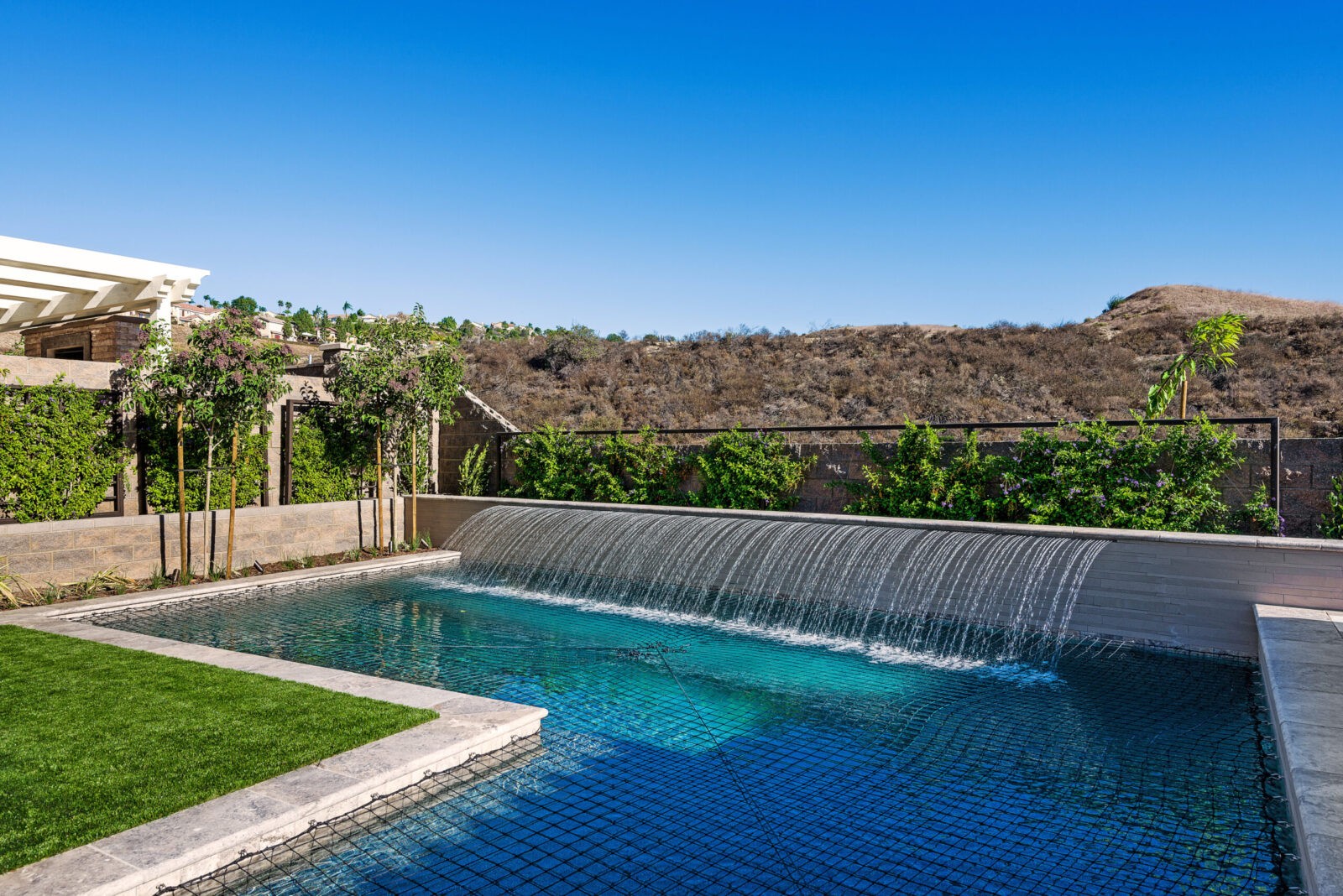 The Oaks at Portola Hills is a vibrant new home community from Baldwin & Sons in Lake Forest, California. Headquartered in Newport Beach, California, family owned builder and developer Baldwin & Sons has built more than 20,000 homes. With communities spanning Los Angeles to San Diego, the company's mission is grounded in the creation of thriving neighborhoods for families. 
Homes at Oaks at Portola Hills are artfully crafted and offer families numerous luxury home options, all boasting superb curb appeal. The secure, gated community sits along a beautiful hillside with homes presented on traditional tree-lined streets offering premium views of the natural canyon surround.
"Homes at Oaks at Portola Hills are artfully crafted and offer families numerous luxury home options, all boasting superb curb appeal." -Shawn Baldwin, President, Baldwin & Sons
The Oaks at Portola Hills community is designed with families and sustainability in mind. Situated along the rim of a vast, open wilderness preserve, the community encourages a healthy, active California lifestyle, connecting residents to numerous regional hiking, biking and equestrian trails. Additionally, the community features numerous outdoor recreational spaces and offerings, encouraging families to get out, get fit and enjoy the sunshine. Each house has been inspected and rated by Home Energy Rating System (HERS) and meets ENERGY STAR guidelines. 
One of the differentiating characteristics of The Oaks at Portola Hills is its exceptionally wide selection of new home models. Families select from eight elegantly designed floor plans, with seven models available in two stories and one model in single story. Exteriors evoke old-world appeal with rich brick, stone and wood elements. Walk-up porches and tall archways welcome residents upon entry. Grand ceiling heights join with indoor/outdoor connections in celebration of modern California living. Abundant natural light fills interiors while luxe, sophisticated flooring, appliances, countertops and finishes adorn smartly designed, inviting rooms and spaces.
Floorplans range from 2,692 to 5,626 square feet and offer between three and six bedrooms, two-and-a-half to five-and-a-half bathrooms and two- or three-car garages. These homes range from the high $1 millions to mid- $2 million range. 
Residents enjoy nearby private, pedestrian parks and strolling and biking along extensive award-winning trail systems, paseos and promenade streets. A 5,300-square-foot community center includes a shared multi-functional space with kitchen, interior and exterior showers, restrooms, office space and storage room. 
Families are encouraged to enjoy a large swimming pool with two lap lanes, children's wading pool, spa, sand volleyball court, tot lot complete with play equipment, multi-purpose sports field, relaxing picnic area, multiple shade structures, covered outdoor barbecue area with kitchen, an outdoor fireplace and pedestrian walking paths outfitted with exercise stations and equipment.
The community enjoys close proximity to Lake Forest Sports Park, a new 86-acre sports park and recreation center featuring soccer and baseball fields, basketball facilities, tennis and volleyball courts, as well as picnic areas and hiking trails. Additionally, many local retail amenities and services sit within nearby Foothill Ranch.
The Oaks at Portola Hills sits adjacent to the Limestone Whiting Ranch Wilderness Park, encompassing approximately 2,500 acres of protected riparian and oak woodland canyons, rolling grassland hills and steep slopes of coastal sage scrub and chaparral. Residents also have access to Aliso Creek open space with riding and hiking trails to the East, 100 acres of open space preserve along the southern boundary, and Santiago Canyon and the foothills of the Santa Ana Mountains to the north.
Baldwin & Sons prides itself on a strong legacy of architectural innovation, quality craftsmanship and a commitment to giving back to the communities it builds in and serves. The company is the recipient of many prestigious industry and community awards including Orange County Business Journal's 2017 Family-Owned Business Award for Longevity, NAHB's Home of the Year Award, PCBC's Gold Nugget Award, as well as numerous others. 
Camille Manaloto is the Editor of Builder and Developer. She can be reached at camille@builder.media.