Overcoming the Land's Greatest Hurdle
These types of finance tools can be highly effective and benefit the greater community.
By Carter Froelich
Homebuilders across the country are experiencing record growth and facing challenges associated with a low supply of land serviced with necessary public Infrastructure ("Infrastructure") or finished lots to fill their pipelines. As new Infrastructure becomes a priority for builders and jurisdictions seeking to accommodate growth, many are looking for ways to address these needs. 
Adding a further challenge to the provision of Infrastructure, many jurisdictions are asking for "gold-plated" Infrastructure at a time when land and material costs are escalating. And builders are not only having to navigate the significant impact on their gross margins, but also having to provide regional Infrastructure solutions for the jurisdictions. Financing tools are needed now more than ever to allow both the private and public sector to achieve their goals.   
Fortunately, there are excellent tools available for addressing the ever-increasing costs of new Infrastructure. Some of the most viable options have been around for a while in the form of "special districts" and other financing options are emerging as attractive solutions that bring benefits to both the public and private sector. Special districts, which vary in type depending upon the state, involve collaboration between the public and private sector and can provide financing of construction for Infrastructure. 
"We are in a great market," said Greg Vogel, CEO of Land Advisors Organization. "Districts provide a way to unlock land with the provision of big Infrastructure which many jurisdictions see and use as an economic development tool."
Benefits of Special Districts: 
To builders and developers: Districts provide long term (30 year), non-recourse, tax exempt construction financing (3.75% to 4.25%) allowing builders and developers to reduce equity requirements, lower the amount of third party borrowings and thereby reducing overall project borrowing costs.
To jurisdictions: Districts help solve Infrastructure challenges; accelerate construction of public improvements; generate construction sales taxes, building permit fees and impact fees; provide no financial risk to the jurisdiction; and support economic development and job creation.
Infrastructure projects funded by special districts typically consists of public roads, water, sewer, flood control, public safety and public recreational facilities. The type of District that is used dictates any restrictions on the type of Infrastructure that may be financed.  
As new infrastructure becomes a priority for builders and jurisdictions seeking to accommodate growth, many are looking for ways to address these needs."
Common Types of Special Districts:
Improvement Districts (All states)
Community Development Districts (FL)
Community Facility Districts  (AZ, CA, HI and WA)
Community Infrastructure Districts (ID)
Metropolitan Districts (CO)
Municipal Utility Districts (TX)
Public Improvement Districts (NM, TX, UT)
Special Improvement Districts (NV)
States like Arizona, Texas, California, Colorado, Florida and Nevada all support various special districts. They have utilized them or are willing to consider them, however, different states use Districts with varying degrees of success.  For example, last year Colorado issued $1.4 billion in the Metro District bonds to assist in the financing of Infrastructure while Arizona struggled to issue $45 million.  With this said, given the fact that the infrastructure capacity developed during the Great Recession has been consumed, now is an ideal time to revisit and discuss the use of special districts with your local jurisdiction to allow these Infrastructure financing tools to be discussed and made available to ensure the fastest growing communities have the Infrastructure needed to accommodate growth.
When everyone involved has an open mind as to how things can be financed, these types of finance tools can be highly effective and benefit the greater community.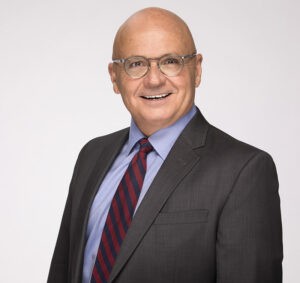 Carter Froelich is the Managing Principal and CPA with Launch Development Finance Advisors, affiliated with Land Advisors Organization. He can be contacted at carter@launch-dfa.com or 855.970.0003 x4355.