Pace of Innovation Unlikely to Slow as Real Estate Market Transitions
Evolution toward a more digital real estate transaction experience continues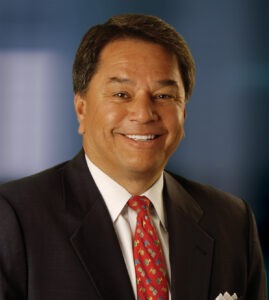 By Joseph S. Tavarez
As 2022 began, the consensus outlook for mortgage rates was that they would likely reach 4% by the end of the year. Of course, mortgage rates increased rapidly, and the housing market is now adjusting to mortgage rates above 5%. Adapting to this transition following the roaring housing market of the last couple of years may prompt some industry players to consider scaling back their innovation efforts. Yet, the trend towards a more digital real estate transaction experience remains poised to accelerate in the months and years ahead.
The opportunity to leverage technology to automate processes and enhance the real estate transaction closing experience continues to attract significant venture capital investment, spurring a variety of business models and companies in the proptech boom of the last several years. The current environment has forced proptech companies focused on refinance transactions to make some difficult choices. 
However, our venture capital team, led by First American's Chief Innovation Officer Paul Hurst, frequently talks with a variety of other venture capital investors, whose funds typically have a 7-to-10-year investment horizon. Based on their conversations, a dramatic drop in the amount of capital being deployed seems unlikely. In short, the pace of real estate innovation is unlikely to slow. 
Enhancing the purchase transaction experience has been a top innovation priority at First American. In fact, First American's venture capital arm, Parker89, has invested in more than 20 different innovative proptech companies, many of which are focused on engaging customers and stakeholders in the residential purchase market. Some have become strategic partners with First American, including Offerpad, Orchard, Roofstock, Side and Pacaso. 
These investments are helping us understand what customers and other stakeholders in the residential real estate transaction are likely to want from us in the future, providing insight into how we can adjust existing products and services to meet those needs or create entirely new products and services.
First American is also investing in internal innovation initiatives that helped the company earn recognition from the American Business Awards as a 'Most Innovative Company of the Year.'
The development and deployment of customer-facing technologies through innovative technologies and process enhancements, such as remote online notarization, more efficient funding of transactions and a faster, increasingly digital closing process, are examples that offer benefits to homebuilders. 
Remote Online Notarization Adoption Soaring
The pandemic greatly accelerated the adoption of remote online notarization (RON), offering home buyers, sellers and borrowers greater flexibility, convenience and the safety of closing their home purchase or refinance transactions remotely. RON is now approved in 40 states, offering a fully digital process in which electronic documents are eSigned and eNotarized, and it's expected that the volume of remote notarized transactions will continue to increase.
More Efficient Funding of Transactions with FlexClose™
FlexClose™ is a mortgage warehouse financing and closing service from FirstFunding®, a wholly owned subsidiary of First American Financial Corporation. It gives builders the ability to control the exact time funds arrive for a closing, without dependence on a wire transfer, even after the daily Fedwire cutoff. FlexClose brings together the capabilities of three First American businesses: settlement services from First American Title Insurance Company, banking from First American Trust and warehouse financing services from FirstFunding. With FlexClose, builders can save money and improve the buyer experience with immediate funding, while providing greater certainty to builders that the loan closed.
For example, a national homebuilder that has implemented FlexClose across several of its high-volume states is benefitting from the efficiency and cost savings derived from reducing the number of after-hours or weekend closings and enjoying the peace of mind knowing the loans closed with FlexClose are closed – there's no need to wait until the following day or Monday to confirm the loan closed.
Demand for a Faster, Increasingly Digital Closing Process Fuels Endpoint Growth
The demand for a streamlined real estate transaction closing process is behind the growth of Endpoint, First American's digital-native, full-service title and escrow service currently operating in 20 markets across seven states. In addition to serving real estate professionals and home buyers, Endpoint has a growing list of proptech customers who see it as an important partner in providing a more digital, integrated closing process. 
While shifting housing market conditions signal a return to a less frenzied pace, the pace of innovation in real estate and the purchase transaction is moving in the opposite direction. Expect more progress in the transformation of real estate transactions despite the market adjustment to rising mortgage rates.
Joseph S. Tavarez is president of First American Title Insurance Company's Homebuilder Services division. He can be reached at jtavarez@firstam.com.