Reflecting on One Year of the Pandemic
Despite being lower than pre-COVID levels, our economy is well on its way to a recovery. 
By Nadia Evangelou
One year into pandemic-related restrictions, it is useful to reflect on where the economy and housing are right now and what challenges remain that are holding us back from a full return to pre-pandemic conditions.
A year after the pandemic struck our country, the economy is still recovering from the COVID-19 shutdowns. The U.S. economy grew by 4.1% in the last quarter of 2020, following the largest expansion in the U.S. history in the third quarter of last year. However, it was not enough to get us back to pre-pandemic levels. Considering 2020 overall, the economy contracted 3.5%, showing that there is still a way to go. As the vaccine rollout is going faster and the new stimulus package will bringing relief to millions of households and businesses, the outlook for 2021 seems brighter. The economy is expected to grow more than 4% in 2021, moving us closer to pre-pandemic economic conditions. 
Employment – a leading economic indicator – is also struggling. Twenty-two million jobs were lost during the first couple of months of the pandemic. So far, the economy was able to create a little bit more than half of these jobs within a year. Nearly 9.5 million jobs still need to be added to go back to pre-pandemic levels. Nevertheless, remember that before the pandemic hit our country, the unemployment rate was near record lows at 3.5% while a 5.7% unemployment rate is considered the historical average. As the vaccine is becoming more widely available, economies are expected to re-open ramping up on hiring. The unemployment rate by the year's end could be near the historical average.
Meanwhile, mortgage rates are rising as the economic outlook looks brighter. Following the upward trend of the 10-year Treasury yield, mortgage rates surpassed 3%. It looks like rates in the 2% range are over while current mortgage rates will likely be the lowest. Nevertheless, rates will continue to be favorable, staying at or near historic lows of 3% on average. Core inflation is rising slower than expected, easing concerns about a spike in inflation that could drive mortgage rates up. Although prices may rise in the following month, as the new stimulus package will boost consumption, inflation won't likely be a problem for 2021. Keep in mind that the Fed has committed to keeping interest rates low, allowing inflation to run above the 2% goal since it has been below that target for a year. 
"The economy is expected to grow more than 4% in 2021, moving us closer to pre-pandemic economic conditions."
These low mortgage rates are fueling home buying activity in the midst of the pandemic and high unemployment. In fact, this winter has been one of the best winters for the real estate market. Nearly 90% of the homes that are typically purchased within a 3-month period — December, January, and February — have been purchased in a 2-month timeframe — December and January — this year. Meanwhile, home sales activity will continue to be strong. The recent increase in mortgage rates isn't expected to have a significant impact on home buying activity. Although mortgage rates are highly influential, they are not the only factor affecting home sales. Millennials want to raise their kids in stable and safe housing, Baby Boomers retire, and people continue to telework. These are some of the trends that will keep housing demand strong. While no one can say how long the pandemic will last, people are adjusting to the new normal. For instance, buyers are opting to move to bigger homes away from downtowns, as they need more space to work remotely and their kids to play. Although this is not a new trend, the pandemic just accelerated it. Thus, expect home sales activity to rise by about 10% in 2021.
Meanwhile, housing inventory continues to fall to record lows. Housing supply is definitely one of the main challenges for the real estate market. In fact, there was a housing shortage even before the pandemic hit last March. As the data shows, housing inventory has not been able to meet housing demand for the last 9 years, pushing up home prices. As a result, many would-be homebuyers have left empty-handed. They have fewer choices due to both lower inventory and lower affordability. For instance, there are currently 370,000 available homes that a household earning $100K can afford to buy compared to 680,000 homes a year earlier. The good news is that construction is finishing the year at the highest level since 2006. This means the worst of housing shortage could soon come to an end.
All in all, after a year, housing continues to be a good surprise during the pandemic, contributing significantly to the recovery of the U.S. economy.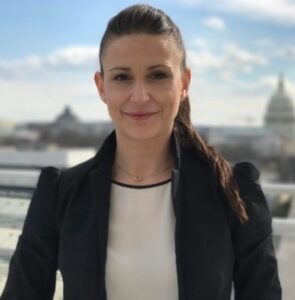 Nadia Evangelou is a Senior Economist & Director of Forecasting at the National Association of REALTORS®.