Pandemic Suburbs: Homebuying Movement
How more middle-market private residential developers are succeeding in the pandemic.
By Michael Zarola
America's sunbelt states are largely composed of large, publicly traded homebuilders, flush with capital, purchasing massive amounts of land to fill their depleted lot pipelines. Small builders across these rapidly growing areas are successfully eating up infill lots for development with the aid of financing through private investors. So, how do middle-market operators compete to secure their place in the booming residential market? 
The typical middle-market developer is well-positioned to take advantage of the growing pandemic suburb-effect, which has homebuyers willing to move to areas that prior to the pandemic were overlooked. 
While some of these developers have been able to take advantage of these new lands of opportunity, a great number find it challenging to secure the type of programmatic financing they need to efficiently run and scale their business. They are suffering from a polarized financial environment whereby they are too small for today's institutional capital providers or have capital needs too large for private money investor groups, known as "country club capital" or family offices that usually present cumbersome management challenges, which are overly distracting and create operational inefficiencies for a mid-size builder. 
"The typical middle-market developer is well-positioned to take advantage of the growing pandemic suburb-effect, which has homebuyers willing to move to areas that prior to the pandemic were overlooked."
However, new funding sources specifically designed for the middle market developer that provide access to between $2 to $9 million to secure capital for the purchase of land, horizontal lot development and vertical homebuilding projects are becoming available. These new options are being met with open arms by small to medium-sized operators. 
For example, outside of Fort Collins, Colorado Eastman Properties (an Epcon Franchisee) has launched its first community in Ft. Lupton. The Courtyards at Lupton Village is a 27-unit single-family community being built by a newly formed homebuilder that needed approximately $2 million of capital to secure the land and install horizontal improvements. 
Eastman identified the submarket as underserved and provided its unique offering based upon data needed to find financing to move the project forward in a condensed time frame. Fortunately, by working with new funding sources, we were able to help Eastman secure a favorable horizontal debt solution with a vertical takeout lender and the project is underway. Eastman expects to deliver its first units at The Courtyards in Q2-2022. 
The same predicament exists for numerous mid-size operators in the "smile" states that are being overlooked by institutional investors due to their smaller funding needs. The reality is that the majority of institutional firms cannot justify the use of internal resources to fund smaller ventures, negatively impacting the mid-size operator and creating a gap, around which new capital solutions are being developed. 
As a result, mid-size operators desire an institutional capital advisory approach due to its programmatic nature. It allows them to develop communities in secondary suburban markets in a scalable fashion, which prior to the pandemic were either off their radar or unappealing. As the market matures, we are beginning to see solutions come together to help spur these new developments and serve the "missing middle." 
In Houston, Bold Fox Development has launched its third planned community in Waller, TX. Atwater will be comprised of an approximately 1,200 lot, single-family community being built by a mid-sized regional developer that required approximately $9 million of equity for land and improvements. 
The developer had identified Waller as a growing market for homes, negotiated an attractive purchase price for the land and needed to secure financing to move the project forward. By utilizing a creative funding solution that included a convertible debt to equity with three partners, they were able to secure the financing needed to structure a multi-phase solution and the project will break ground in 2022. 
These middle-market focused funding solutions typically offer a client a 24-48 month term for homebuilding ventures, and a 36-60 month term for lot development for lot developers focused on suburban locations with favorable supply/demand dynamics. The structures vary greatly as well, ranging from joint venture equity partnerships to higher leverage structured debt, all depending on the market viability of the opportunity, sponsorship and financial metrics.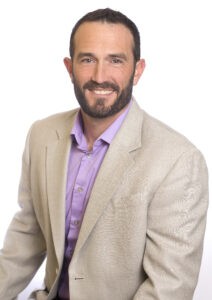 As demand for land, lots and homes continues and the effects of the pandemic persist in reshaping consumer buying habits, the year ahead is likely to provide more opportunities for operators of varying sizes to respond with product solutions given the newly available, and various capital solutions being brought to the market. 
Michael Zarola is the Managing Director of the Land Advisors Capital team and its national advisory services. He can be reached at MZarola@LandAdvisorsCapital.com.