People First Placemaking and Home Design
Tossing old design perceptions and going off-script
By Donald J. Ruthroff
How many of us have gathered around a conference room table prescriptively choosing what we know our buyers want in this home or community? Choosing from the shopping list of expected things: the number of each home typology we should include, the type of amenities and how many, and so on. After all, we are the experts. We've been creating homes and communities for X number of years now, so we know best. Or do we? 
The past two years have afforded me the opportunity to re-think this process as I led a design team in creating a prototype home based on consumer data-driven insights. It revealed a path towards change. I know, change really is not the human desire, but sometimes, it just plain makes sense. 
In April of 2020, as we had all spent the preceding two weeks locked in our homes for the first time ever, a group of wise women gathered on Zoom. They decided it would be fantastic to know what American homeowners and renters were thinking about the space they were confined to, and so the America At Home Study was born (www.americanathomestudy.com). The consumer survey gathered insights from 7,000 in April and again in October 2020. With a wealth of data in hand, these women reached out to a woman lead home builder in the Raleigh Durham market. What do you do with data on what homeowners want in their next home? You build a home that reflects the data, or at least an interpretation of the data. 
Since our firm was a part of the group behind study, I was privileged to be a part of the team that would design the prototype home, interpreting direct consumer insights into design principles. Through a series of virtual and AI-led workshops and then two design charrettes, Barnaby was born, The America at Home Study Concept Home. The home was constructed in a mere 60 days in Chatham Park, in Pittsboro, North Carolina. 
The design team worked diligently to always go back to the data as we were making decisions. We had a wide range of ages, genders and national origins represented on the team across the builders, architects and consultants, which meant that when we created the story about the family we envisioned living in this home, we had people in the room that aligned with that vision. This discipline and cultural vibrancy meant that we could hold ourselves accountable to not being the experts, but rather allowing the potential homeowner to be the expert and answer for themselves. 
"Good design that uses relevant consumer data as the core guiding principles for its creation will win the sales challenge every time."
What were the top four things potential homeowners were looking for in their next home according to the data? Number one: Greater technology and energy efficiency. Number two: Better equipped kitchens for cooking. Number three: Germ resistant countertops and flooring materials. Number four: Laundry rooms off the garage. Notice that a larger home did not make the top four. Notice that the top response for location of the laundry room was not near the primary bedroom, an industry rule of thumb over my 30 years of designing homes. I make special note of those two items (out of many possibilities) because I think they represent how we, in the role of expert, get it wrong. 
I believe that it is time for us to reconsider how we create homes and communities. Consumer data is readily available to us, economically. It can be as broad or as narrow as we want it, even down to an area of influence for a particular project site. We must make the effort to obtain the data, but that should not be an excuse for skipping a step that can bring clarity to a design and set the community and homes within that community apart from those that are simply creating a product. 
Good design that uses relevant consumer data as the core guiding principles for its creation will win the sales challenge every time. Barnaby, the production version of the concept home without some of the more far-reaching design solutions, was the first plan to sell in the neighborhood, to a family that sounded quite a bit like the model family that the design team envisioned based on the data. This approach really works.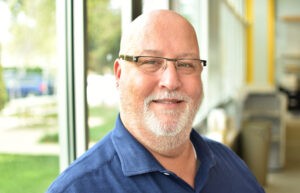 The creation of home and community is at its heart a creative endeavor. It is time for us to set aside our old assumptions and our anecdotal notion of what our buyers want. We should be challenging our design teams to create a story about the people that will live in the homes or community we are creating that is grounded in relevant consumer data. The result will be a winning combination that will create a place where people want to live that stands far apart from the sea of sameness offered by others. 
Don Ruthroff is the principal and senior architect of Dahlin Group Architecture.