Priorities for Homebuilders: Millennials, Multi-Cultural Markets, and Cyber Fraud Risk
First American Title's Homebuilder Services division supports homebuilder efforts to reach Millennials and multi-cultural markets while mitigating cyber fraud risk
By Jonathan Dean
As the mid-point of 2016 arrives, the residential real estate industry and new homebuilders face a rapidly changing marketplace that offers considerable opportunity and risk. Demographic forces are poised to alter the landscape of home buying across the United States over the next several years. At the same time, cyber fraud risk is rising and heightened precautions and processes are needed to mitigate the increased threat from cyber fraudsters.
First American Chief Economist Mark Fleming has published detailed research on the seismic shift underway in homeownership in his State of Homeownership report.
Fleming finds that the influence of younger Millennial households is currently impacting the homeownership rate because the majority of households formed since the end of the Great Recession have been rental households, but this is poised to change.
"Young renter households will seek to buy into the housing market and increase the homeownership rate, but these households will be different from those of prior generations," said Fleming. "Homebuilders would be wise to prepare now to cater to this next generation of home buyers."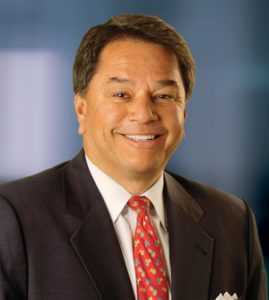 First American Title Insurance Company, the largest subsidiary of First American Financial Corporation (NYSE: FAF), traces its history to 1889. One of the largest title insurers in the nation, First American Title provides comprehensive title insurance coverage and professional services for real estate purchases, construction, refinances, and equity loans. First American Title's Homebuilder Services division caters specifically to the needs of national and regional homebuilders, combining deep homebuilding industry expertise with leading technology to deliver a streamlined closing process both builders and homebuyers appreciate.
Fleming also examines the impact of growing ethnic diversity in the U.S. in his State of Homeownership report.
"An analysis of Census Bureau data that forecasts the U.S. population by ethnicity reveals that by 2045 minorities will collectively be the majority of the U.S. population. Additionally, the fastest growing ethnic group will be Hispanics, accounting for more than one quarter of the total population by 2045, double the size of the next closest minority group, African-Americans," said Fleming. "Fast growth among the Hispanic population is expected to drive increases in Hispanic household formation and ultimately homeownership demand. Just as non-Hispanic white Americans in the past have aged into their prime home-owning years, minority households will do the same."
It's also fair to state that homebuilders are likely to be confronted by cyber fraud in the months and years ahead. Major real estate trade groups, including the National Association of Realtors and American Land Title Association, have warned their members in the last year of the growing threat of cyber fraud. This risk is only expected to grow in the near future for all the parties involved in real estate transactions, including homebuilders.
The last few months of 2015 and the first few months of 2016 saw the industry transition to a redefined real estate transaction process mandated by the Consumer Financial Protection Bureau's Know-Before-You-Owe (TILA-RESPA Integrated Disclosure) rule. With this transition now complete, the industry is focused on how to best serve the rising demographically-diverse tide of homebuyers and also pursue strategies to minimize cyber fraud risk.
First American Title Insurance Company's Homebuilder Services division is working closely with homebuilders to address both of these important topics.
"We're committed to helping our homebuilder customers have a deep understanding of the market opportunities and risks ahead of them," said Joseph S. Tavarez, president of First American's Homebuilder Services division. "From educational materials and training resources to a specialized team of professionals focused solely on multi-cultural markets, First American offers our homebuilder customers unique perspectives, insights, and tools to help them succeed."
First American provides training classes for homebuilder staff to help them establish positive relationships with home buyers across demographic boundaries; this includes classes that explore how cultural nuances make a difference to Hispanic, Asian, and other multi-cultural home buyers during the transaction, in addition to how being attuned to generational differences can impact the title and closing experience.
Beyond training classes, First American has developed a comprehensive suite of educational materials for home buyers available in a variety of languages, including the multi-lingual website www.FirstAmMulticultural.com, which has been recognized by the National Association of Realtors and is available in Chinese, Japanese, Korean, Spanish, Vietnamese, and English.
First American will be rolling out new informational materials on cyber fraud risk and prevention that are specifically created to address the threats homebuilders are likely to face. The materials will include helpful tips to help homebuilder staff be on alert for cyber fraud.
"We're optimistic about the new home building market continuing to move forward and we're excited about our ability to partner with homebuilders as they adapt to the realities of today's marketplace," said Tavarez. "With the right approach, we believe the next few years will bring increasing positive growth for homebuilders."
Jonathan Dean is the Content & Social Media Editor for Builder and Developer
magazine. He may be reached at jonathan@penpubinc.com.