Publisher's Note: March 2022
March is here already and winter is still carrying on like a cranky baby, reminding us who is the boss. What a winter. Not much home building happening under a snow drift. At some point in the near future, Spring will arrive and potential home buyers will head to a computer screen near them to view your models online. 
After all, this is 2022 and buying a home online is no big deal anymore to some folks. Don't count me among them. I am the guy who wants to take a long look around in person before agreeing to buy a property. 
Maintaining a tradition in our March issues on Customer Service, we have Tri Pointe's Houston Division President, Joe Mandola sharing his thoughts on this critical subject, as well as Eliant's Eric Mitchell. Some builders provide award winning customer service and some do not. 
Easy enough to figure out who home buyers prefer to work with. For those of us not sure, my buddy Bob Mirman's Eliant Awards recognize the best of the best every year. See www.eliant.com/choice-awards for this year's honorees. 
So what's up with the lumber and materials pricing whipsaw? We decided to dig into this perplexing subject this month. Many thanks to NAHB's Jerry Konter and our team of talented contributors, as well as our own editorial department who pulled together an interesting feature that shares several insights. 
Additionally this month we welcome the 6,000 members of the National Lumber Building Materials Dealers Association and their CEO Jonathan Paine to our subscriber audience. Paine is our B&D Interviewee this month. 
As I write my column, Ukraine is under attack by its neighbor Russia, as the world watches and waits to see what will happen. Both of these nuclear armed nations are a bad decision away from a much broader problem. Ukraine is guilty of being Russia's neighbor and being the subject of a nasty proxy war for the past 8 years. 
How will the Fed respond? Some suggest the proposed interest rates expected in March will still move ahead. Some Fed bankers are advocating a half point initial rise, versus the more traditional quarter point increase. The plan being discussed is to raise interest rates by a full point over the next year, to put the brakes on inflation. 
Will this have any impact on a slightly cooling housing sector? Demand is high, housing supply is low so many people think raising rates won't slow the train. GDP is still at 7%, while unemployment is now the lowest it's been since 1970. One thing is certain: the U.S. is the biggest economy in the world and the American consumer is still in the driver's seat of the world's greatest super power.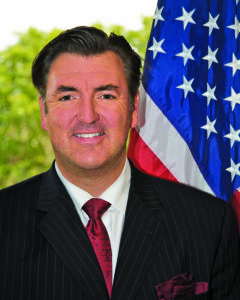 Thank you for the privilege of your readership and a very happy St Patrick's Day to you.
Slainte,
Nick