Publisher's Note: November 2021
Hello Readers in print and online,
Welcome to our sixth green and sustainable themed issue of Builder and Developer. Half of our twelve annual print and digital magazine's issues are committed to showcasing higher performance home building themes and project successes achieved by design teams, committed to building beyond code, adding sustainable features and smart home technologies to their builds. We also showcase manufacturers who go the extra mile in this important and rapidly expanding category of American home building. 
This month we got together with the nice folks at the EPA's ENERGY STAR Program. This very straightforward certification represents an important opportunity for design teams and home builders to stake their claim to a sustainable path forward and demonstrate their commitment to a cleaner and more energy efficient home building philosophy. This standard reassures the home buying public and says a lot about a builder's business practices. So this month we are showcasing 2021 ENERGY STAR Program participant builders, including winners as well as a selection of manufacturers who participate in the program. 
Our team is also an ENERGY STAR home building team. Every ABC Green Home we build has been ENERGY STAR Certified, as well as LEED Platinum Certified. See www.abcgreenhome.com. Our development and design teams feel that strongly about The ENERGY STAR Program. We automatically included it's principles and standards into our Net-Zero Energy home builds. We do not use products that are not certified by the program in our homes. I believe ENERGY STAR is a very achievable and identifiable standard and commitment that every home builder should subscribe to, endorse and adhere to. 
So thank you ENERGY STAR, for your long standing commitment to home building excellence and for waving the flag for energy efficiency and a higher standard of accountability for the entire U.S. homebuilding industry to strive toward. Great job!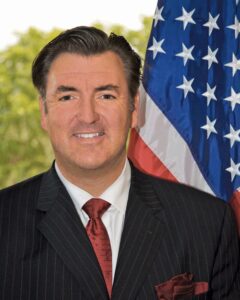 Plans are underway for our Temecula, CA build of ABC Green Home 5.0, with our heavyweight design team, led by Art and John Danielian of the famous Danielian Associates, AIA Irvine, CA based architectural team. Jillian Pritchard Cooke from DES YN and the important Wellness Within Your Walls program is merchandising the model home and making sure the project is built and certified by WWYW. We are building another LEED Platinum, Net-Zero demonstration home to smash the next tough California Title 24 building code, in a hot southern California housing market. We will be webcasting, podcasting and sharing best practices via the build from design through construction and our grand opening, with you and all of our readers from Green Home Builder magazine as well.
Manufacturers interested in showcasing materials can reach me at nslevin@builder.media. Work hard, enjoy the Fall and thank you for the privilege of your readership, much appreciated.
Slainte,
Nick