Pushing the Envelope: Nonprofit Takes Education to a New Level
CHF advances homebuilding by providing resources to younger generations
By Marissa Saldivar
To ensure the future success of the building industry in California, the most important area to cover is arguably the quality education of high school and college-aged students. The generation currently in school is where you will find the future of California's homebuilding industry, which is why it is imperative that they be presented with education and career advancement opportunities. The California Homebuilding Foundation (CHF) recognizes this important task, which is why its dedication lies with California's students.
The California Homebuilding Foundation is the affiliate nonprofit of the California Building Industry Association (CBIA). CHF's mission is to advance the homebuilding industry in California, which it does by providing college scholarships, publishing research findings and offering workforce education programs to high school students.
CHF houses a widespread college scholarship program, offering scholarships at 55 different universities, community colleges and with construction training schools across the state. The foundation typically provides about $150,000 to $300,000 in scholarship money annually, funded by means of invested benefactor endowments. These donated endowments generate interest in perpetuity for the foundation's scholarship and educational programs. Scholarships provided through CHF help to further the education of students seriously pursuing fields in the building industry. They also aid in breaking down financial barriers that may hinder students from achieving their goals. This is especially true for one past scholarship recipient, Rosni Pann, who was awarded a $10,000 scholarship from CHF while she was a student at California State University, Sacramento.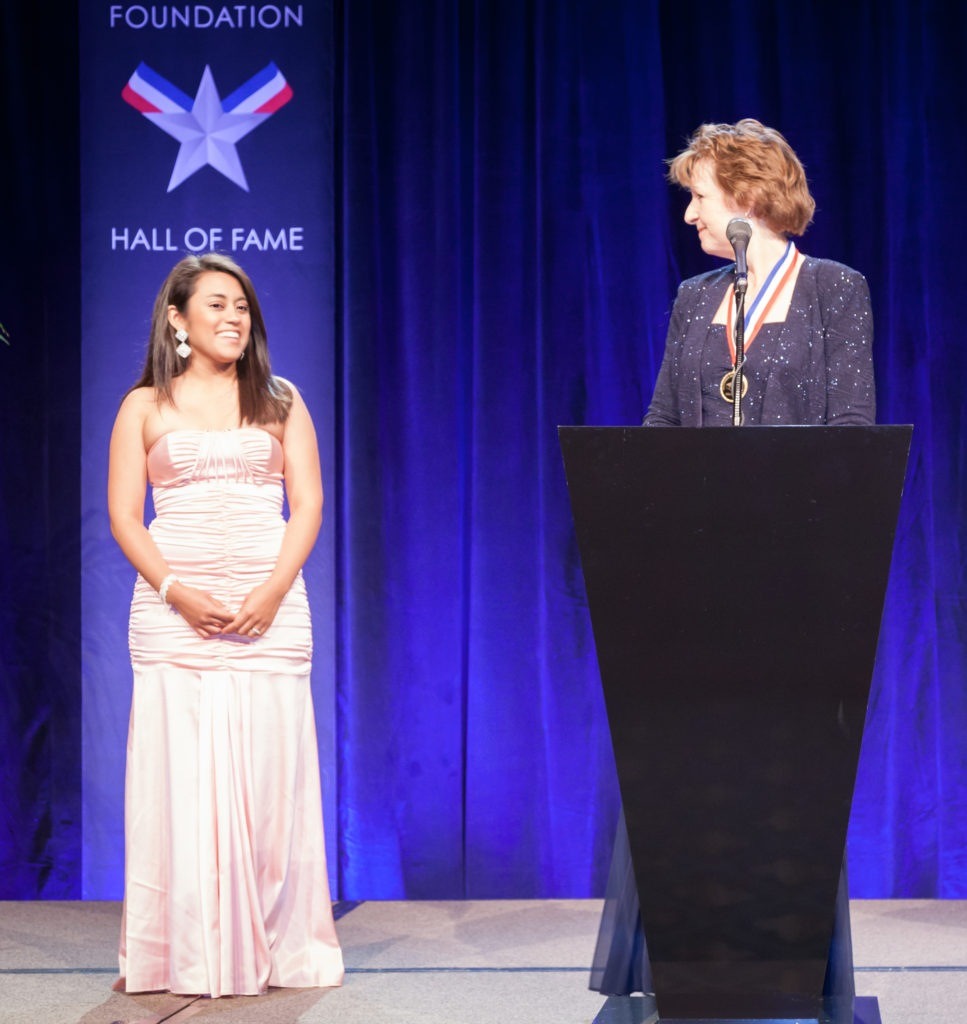 "It was one of the CHF scholarships that was supposed to be $5,000, and when I got onstage someone else had matched that so I ended up getting a $10,000 scholarship," Pann said of her experience.
This scholarship helped Pann to continue pursuing a career in homebuilding without the added financial stress: "It was truly amazing and life changing for me because I was at a point where I was a student, I was working… it was toward the end of the recession and our own families were struggling," Rosni recounted. "For me it was truly life changing."
Some scholarships specifically set out to aid the educational opportunities of underrepresented groups in the building industry, such as women and ethnic minorities. For example, CHF offers a "Female Construction Management" scholarship at the California State Universities Fresno and Sacramento, and just recently added California Polytechnic State University to the list as well. Additionally, CHF offers an "English as a Second Language" scholarship at Cypress College. These scholarship programs are important because they encourage, incentivize and support underrepresented groups to continue pursuing careers in homebuilding.
CHF also provides opportunities to students outside the specific realm of the homebuilding industry. Both CHF and its Construction Industry Research Board (CIRB) service offer internship opportunities for college students, allowing students to gain invaluable "real-life" work experience in a diverse range of fields such as data analysis, journalism, and public relations via social media management. These internships give students a competitive advantage to further their desired careers, and in some cases even receive school credit.
CHF is an authorized community partner with California State University, Sacramento (CSU Sacramento), and recently brought on two students from the university as its first credit-based interns. Credit-based internships allow students to receive college credits through internship work, bringing them closer to meeting credit-based graduation requirements while also familiarizing them with the professional work environment.
CHF has also made particular headway in the expansion of internship offerings with its CIRB service. CIRB, a service of CHF dedicated to compiling and analyzing housing data statistics, has shown an exceptional commitment to education by substantially increasing its intern team through its affiliation with CSU Sacramento.
"The CIRB Internship program has provided me first-hand exposure of working in the real world while simultaneously accommodating to my school schedule," says CIRB Research Analyst and CSU Sacramento student, Alfredo Arriaga-Gamino. "It has also given me an opportunity to build a professional network, develop and refine skills such as communication, teamwork and computer proficiency."
"The generation currently in school is where you will find the future of California's homebuilding industry, which is why it is imperative that they be presented with education and career advancement opportunities."
CIRB's Director of Research Joe Sanchez states that CIRB's affiliation with CSU Sacramento is an avenue to be further explored and developed, exemplifying CHF's dedication to educational advancement.
Another outreach program central to CHF's cause is its Building Industry Technology Academy (BITA). The BITA program is a UC and CSU-approved high school training curriculum,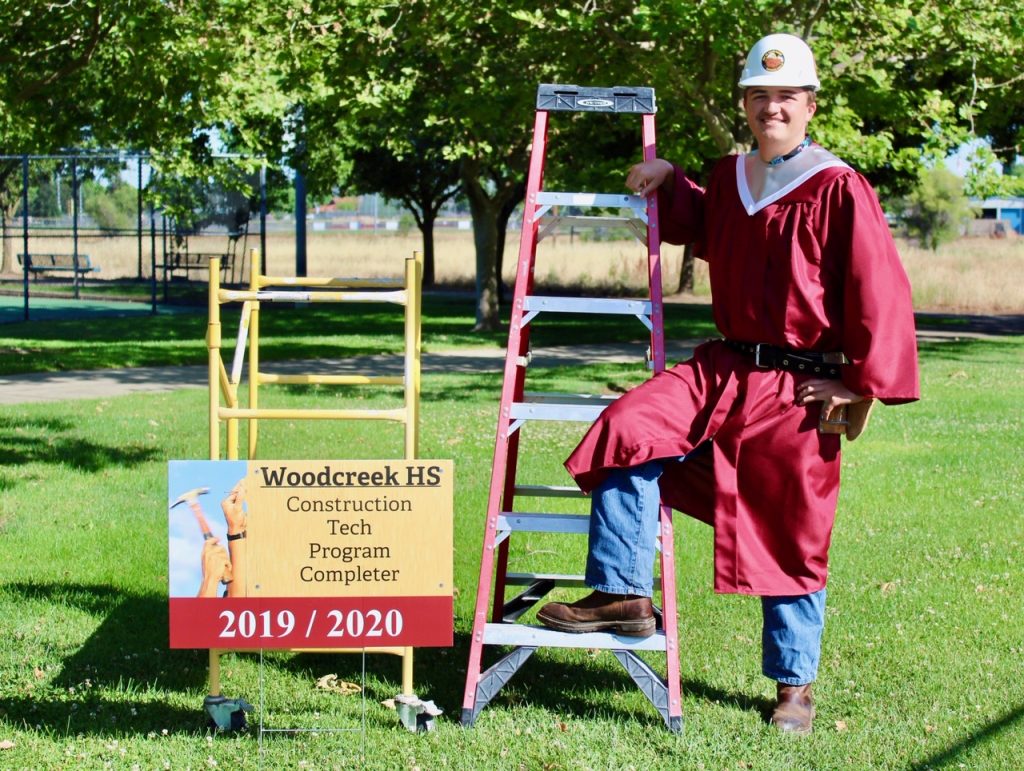 teaching California's high school student's important skills and knowledge for the building industry such as construction work and energy-efficient infrastructure building. The BITA curriculum is taught in nearly 40 high schools in California, offering a truly unique opportunity for the students enrolled in the program. It is through BITA that high school students with an early passion for homebuilding are provided an outlet to foster their interests.
CHF's educational outreach efforts reiterate the importance of California's students to the future of the building industry. The foundation is tremendously grateful to its benefactors for making key career-advancement opportunities such as CHF scholarships and the BITA program possible, as it is through their continued generosity that thousands of students are
provided the means and opportunities to learn and seriously pursue a career in homebuilding. As for the future, CHF looks to further expand their efforts, helping more students to be confident in their abilities and preparedness for a future career in California's building industry. The California Homebuilding Foundation's mission is to advance the homebuilding industry in California through scholarships, research, education and professional recognition. If you want to help a BITA student, go to www.mychf.org to make a donation to the program. CHF is a 501(c)3 nonprofit organization founded in 1978.
The Construction Industry Research Board is a service provided by the California Homebuilding Foundation. You can go to www.cirbreport.org or contact Joe Sanchez at jsanchez@mychf.org or (916) 340-3346.
Marissa Saldivar is CIRB journalism intern. She writes weekly reports for CIRB in CBIA's newsletter and creates blog posts for CIRB's website. She is currently a student at Sacramento State studying Political Science and Journalism and can be reached at msaldivar@mychf.org.