In its short time so far as a home building company, TRI Pointe Homes has made a name for itself in the industry and continues to thrive and take pride in their craftsmanship.
By Carina Calhoun
As a California-based home builder and founded on more than a century of combined real estate industry experience, TRI Pointe Homes has made their mark as a successful and innovative home builder and continues to grow. Not only has the company consistently sold homes in all of its seven new communities this year, TRI Pointe Homes is making moves into new markets and honing in on what home buyers really want. This, among many other reasons, is why TRI Pointe Homes is being named our 2012 "Builder of the Year."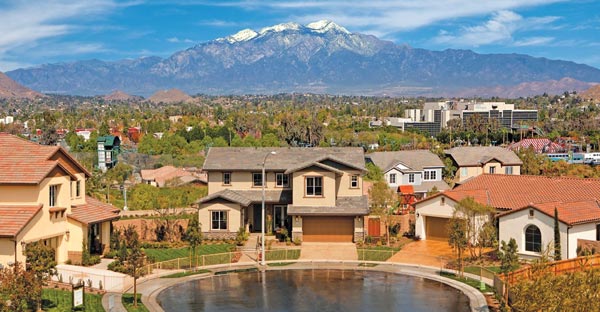 With a strong set of core values consisting of quality, integrity and excellence as the driving forces behind innovative designs that connect with the individual, the company started in 2009 by Doug Bauer and his two partners, Tom Mitchell and Mike Grubbs. Doug Bauer, CEO of TRI Pointe Homes explained, "We started the company with the premise that we wanted to grow a new company out of the dust and rubble of the housing downturn and become the next generation of home builders — that was our broad vision." By operating entrepreneurially, and partnering with Starwood Capital in 2010 in which they injected $150 million in equity capital, excelling in customer expectations to deliver quality homes with exceptional value is of great importance to the growing company, according to Bauer. The builder currently owns and controls nearly 1,400 lots representing 7 active communities and 13 future communities.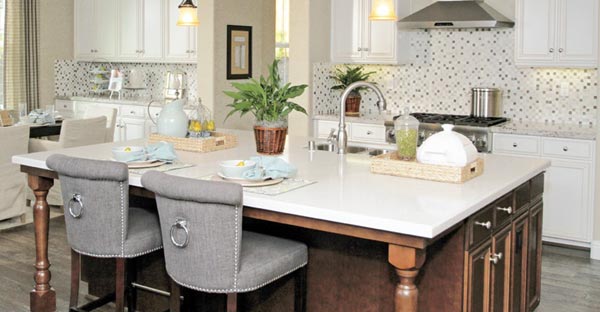 Since 2009, TRI Pointe has closed on 350 homes. To describe the builder as growing rapidly is an understatement. Starting in January 2012, they grand opened Sagebluff in Riverside, Calif., approximately 47 detached homes and Los Arboles in Simi Valley, Calif., approximately 43 detached homes. In February TRI Pointe opened Topazridge in Riverside, Calif. with approximately 68 detached homes. Following this, in April, Chantrea opened in San Jose, Calif., including approximately 38 luxury, detached homes with solar. When July came around they opened Tamarind Lane at Rosedale in Azusa, Calif., with approximately 62 detached homes. Candera in San Marcos, Calif., followed with approximately 58, attached and detached in the San Diego area. And finally, in August they opened Ironhorse in Morgan Hill, Calif., providing approximately 69 detached homes. With each community averaging 3 to 4 sales a month and some as many as eight sales a month, it is safe to say TRI Pointe Homes is making a statement.
Location has always been a key ingredient to any home building recipe and TRI Pointe has certainly perfected its own formula. Bauer noted, "Northern California area has been a very strong housing market because of the job growth in Silicon Valley. We're positioned very well there." He added, "It really comes down to the features in all of the homes which are based on local sub-market buyer profiles. We design our homes by studying the buyer profile. Whether it's a first-time, move up or luxury buyer, we hone in on all those demographics and try to emphasize memory points, such as great rooms, gathering places for the family, which is an important point for today's buyers." For instance, in San Jose, Calif., TRI Pointe's buyer profiles there prefer the indoor/outdoor living and entrylevel buyers in San Marcos, Calif., enjoy the extra space and storage in the laundry room, according to Bauer. The company designs their products specifically to these needs and the buyer profile.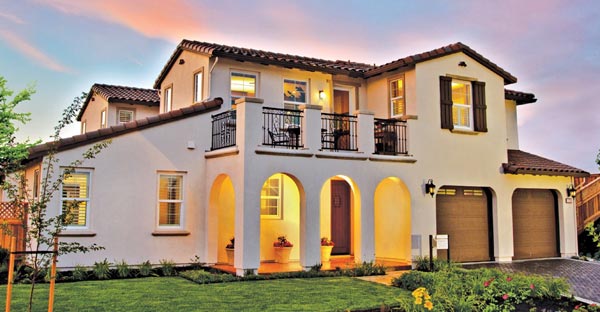 TRI Pointe Homes continues its expansion throughout the Western states, appointing industry veteran Matt Osborn to spearhead its entry into the Colorado housing market as president of its newly established Colorado division in Denver. "We are always evaluating expansion opportunities, and Colorado presents one of the most promising. Job growth continues to be very positive, the state has a well-educated workforce, the home price index for Denver continues to rise and it is just a great place to live," said Bauer. The opening of its Colorado office marks a significant expansion of TRI Pointe Homes' home building operations in the Western United States.
Expanding into new markets is just one of the many evolving assets of the company. Creating quality communities with cuttingedge characteristics in energy-efficient building practices also plays a prime role to the home building pioneer. "It's very important to us because today's consumer frankly expects it," said Bauer. "We design all our homes with this in mind. Whether it's low-E windows, solar, low-wattage lighting, efficient water heaters — all of our homes, if not most, are certified by Energy Star," he continued. Focusing on building homes that are earth-friendly, enhance comfort and support a healthier lifestyle, TRI Pointe Homes created the TRI e3 concept. From energy-efficient appliances and open-living floor plans, each innovative discovery of the evolved home will be integrated at no extra cost to the homebuyer. "When I talk to customers, they expect it. They don't expect to pay more for it. We're offering solar in most of our communities. The customer expects all of green initiatives. It's an important part of building a home today," explained Bauer.
Building quality crafted homes in growing areas in the Western U.S., TRI Pointe, in its already short life, has continued to thrive and provide homebuyers with what they want. As for 2013, Bauer said, "Our plan is to continue to grow organically in California. We plan on opening six to eight communities in 2013. The most important thing is to keep growing the team so that not only we become a market leader but the best in class. Not about being the biggest but the best and have a passion about what you do every day."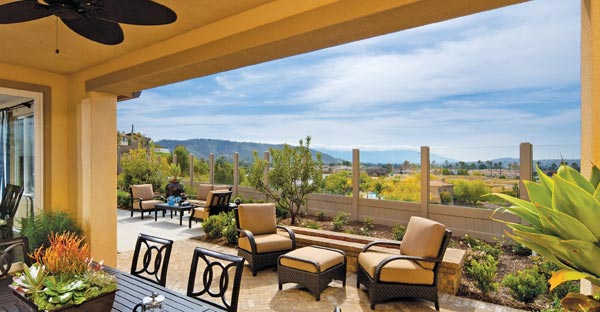 Bauer also stated, "My personal belief is that a regional home builder can be more successful in creating quality homes by focusing in on fewer regions. This business is a very local business. You really need to be out there touching and feeling it and understanding the market. Everyone has their own strategy and that's ours." On being named our 2012 "Builder of the Year" Bauer said, "Tom, Mike and I are very humbled by this recognition since we're in the growth of our company. But really all the credit in the first three years goes to the TRI Pointe team members. We're very honored in our short existence and it's a reflection of our team of what they're doing every day."
Carina Calhoun is the editor at Builder and Developer magazine. She may be reached at ccalhoun1@penpubinc.com.