Reasons to Prioritize Marketing (Even When Demand Is High)
The housing boom is the perfect time to perfect marketing strategies
By Lisa Meylor
The last two years have been remarkable for the homebuilding industry. Even amid tremendous challenges including the pandemic, labor and material shortages and raw material price fluidity, the demand for housing continues. As homes have been selling even before they list, the tendency is to deprioritize marketing, sales and customer service efforts. Just like all things in life, there exists an ebb and a flow. Just beyond this flow will be an ebb, and the last thing any builder wants is for waves of opportunity to diminish. Even when demand is high, builders should continue to invest in less deadline driven efforts, and here's why: 
Industry veterans are painfully aware of how difficult business can become in a declining market, a scenario hard to imagine given a prosperous market. Realistically, the market will stabilize, leaving the unprepared scrambling for sales – which is the wrong time to refocus on prospecting and promotion. 
The good news is that the existing market boom is opportunistic in more ways than one. How people live in their homes has completely changed and savvy builders are beginning to use data collected through prospecting and lead generation to drive business decisions and inform optimally targeted sales and marketing strategies. What are homebuyers looking to purchase? What upgrades are most in demand? What shifts in timelines are continuing month over month? 
As homebuyer behavior and lifestyle preferences have dramatically shifted, previous marketing approaches may today be construed as outdated. Therefore, in these times of great gains, builders can multiply the value of informative data nuggets not only through collection, but experimentation. Try different approaches such as an investment in digital branding, the addition of virtual tours, expansion of custom options, floorplan layout updates and even simple customer-experience driven touches such as informative QR codes or loyalty programs. The industry is leaning into customer experience and advanced technology solutions to diminish the distance between builders and prospective home buyers.   
Another important point to note is that millennials are driving market trends, accounting for more than half of all home-purchase loan applications. This generation, and those to follow, are born into a digital era and conditioned by instant gratification and a layer of absolute mobility. With increased digital savvy, homebuying research begins with the swipe of a finger. 
Beyond the demand for more thoughtful data collection and reporting is the pressing need to implement smartphone-friendly features like QR codes, online chat and messaging, and automated communication. Comprehensive CRM and sales management software, such as CPS' SalesBuilder, is one option that reduces manual workflow, automates various processes, manages communication, nurtures prospects and both tracks and aggregates vital data points—giving builders the added flexibility of actuating against those capabilities from a mobile device. 
Builders can be armed, while in the field, with real-time status, customer preference and contact information. That level of depth serves a valuable jumping off point for highly personalized interactions and customized conversations to more efficiently shepherd customers from prospect to signed contract. 
Homebuilders too are designers of dreams, and stewards of one of the largest financial undertakings of a person's life, making the relationship between builder and homebuyer a highly emotional one. That means that trust plays a significant role, and that the relationship is completely bi-directional. Builders want to highlight defining value propositions and hallmarks that resonate with prospective buyers and buyers desire an ability to place their own personal handprint on a final project. 
Sourcing technology tools that allow the customer to customize designs in real-time adds an entirely new level to the home buying experience. Many builders, especially those in master planned communities or multifamily spaces, tend to shy away from customizable aspects because they worry it will overwhelm the buyer. This belief is limiting as the process of selecting finish elements – flooring, tile, paint colors—allows them to place a personal stamp on the process, therefore making it distinctively and emotionally their own. 
Thoughtful updates to marketing collateral such as professional photography instead of renderings, or the addition of realistic, virtual, self-guided "walk throughs," also immerse customers within the process and enhance overall customer experience. Engaging touch-screen-based tools also help to present a more personal narrative that not only showcases home amenities, but the larger community within which the home is being built. 
The homebuilding industry is enjoying a time of feasting however the trend won't last forever. To avoid a famine-ridden future, builders need to keep feet squarely positioned on the accelerator by investing in tools and technology that will help them maintain momentum when the market begins to level.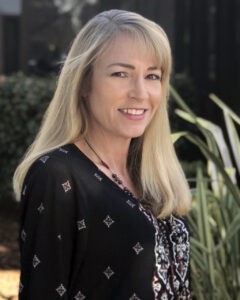 Lisa Meylor is the Marketing Manager for 35-year homebuilding industry veteran Computer Presentation Systems (CPS, Inc), which develops sales, marketing, and CRM software solutions.