Recession-Proof Single-Family and Multifamily Properties
Maximize all aspects of projects' design to make them evergreen and appealing to multiple target markets
By MARY COOK
The housing market has rebounded and thrived since the Great Recession over a decade ago. But today, market forces—from saturation and rising interest rates to increasing construction costs and 2018's Tax Cut and Jobs Act (TCJA)—are changing its fundamentals significantly. As a result, it is time for residential builders and developers to take heed of economic conditions and recession-proof their projects with design that yields measurable results.
How? First, it is necessary to understand the interrelationship of market forces.
Tax Reform Makes it More Economical to Rent
TCJA, which took effect January 1, 2018, roughly doubles the standard deduction for all taxpayers but imposes much tighter limits on itemized deductions on homes and property taxes. The higher standard deduction creates more disposable income, which is a huge boost for the hospitality and retail markets that turn multifamily housing into mixed-use developments, but diminishes the incentive for growing millennial families or downsizing Boomers to buy homes for beneficial tax deductions.
Bottom line, the new standard deduction encourages potential buyers to move to bigger and/or better apartments rather than purchase homes. A 2018 Zillow study found the new standard deduction reduces the number of home sales where buyers profit from the "buy versus rent" benefit from 44 percent of home sales to 14 percent. That helps explain why families are buying fewer single family homes and home rental companies—from REITs to private equity—are scooping them up, Accounting Today noted.
Saturation, Rising Construction Costs & Competition Favor Tenants
Coupled with tax reform, many economists speculate that the housing market has reached a cyclical peak thanks to declining sales. Such peaks are usually followed by downturns, MarketWatch notes. At the same time, construction costs have risen 23.6 percent since 2004, BuildZoom points out.
Yet at the same time, developers are projected to complete the largest number of new rental units in about three decades—even more than 2018's elevated numbers, according to a RealPage study cited in the Wall Street Journal. Another 319,000 units are scheduled to hit the market this year—a number that may be a glut, or not. Rent growth is hovering just above the long-term average of almost three percent, so the market is balanced between landlords and tenants.
But many predict the economy may begin to slow. If that happens, investors and managers may have a hard time filling units and rents may go down. Of course, this trend will vary by the fundamentals of each market. But competition to attract residents makes a project's interior design—from its floor plans, fixtures, and finishes to its model home merchandising, amenities, and community spaces—more important than ever.
Using Design Principles to Recession-Proof
1. Match Projects to Markets: What are the design elements or amenities that will help a project achieve full occupancy? Every area has fundamentals that influence its housing stock, such as its geography, climate, economy and populace. And every demographic group has very specific wants and needs. Often these fundamentals overlap. This makes it critical to design housing, be it single-family homes or multifamily developments, that appeal to different target markets, and does so by being highly functional, authentic and, perhaps most significantly, unique. Use demographics and psychographics to design projects that differentiate themselves from the competition and appeal to several generations.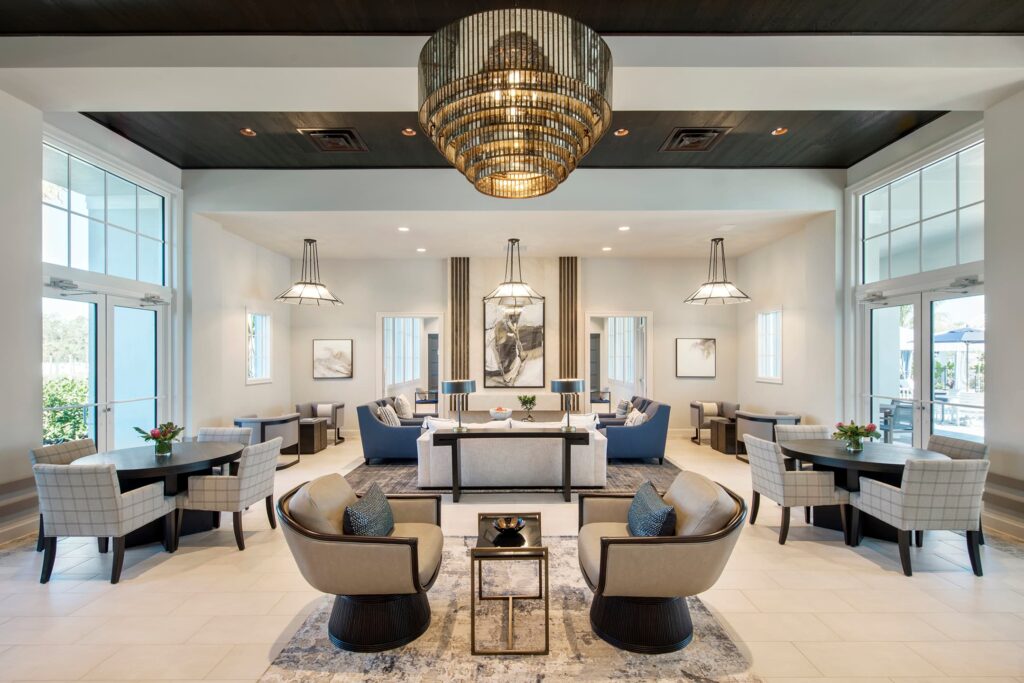 2. Make Affordability a Priority: Given uncertainty—from slowing economic growth to politics— everyone is cautious today. Homebuyers and renters both expect high value for their collars, and want features that improve their quality of life such as multifunctional spaces, superior materials, striking yet durable fixtures and finishes, inspiring and novel amenities…. all features that add up to what we call "affordable luxury." Good design is not about spending the most money; it is about being strategic and delivering residences that are beautiful, functional, resilient, and priced right.
3. Use Design as a Selling Point: Each generation has their own distinctive characteristics; all have a strong radar for authenticity. The design of a project must reflect this at every level with features and design elements that are relevant, unique, compelling, and yet also germane to more than one generation. This takes deft and knowing design skill, experience with using analytics and psychographics, a solid design process, and a deep sourcing process with a broad and inventive network of resources. When designers outsource procurement it usually limits resources and yields projects with strong similarities to each other—a minus in today's marketplace.
4. Optimize for Health & Wellness: The ultimate goal of any project—from model home interiors or multi-generational houses to communal areas or amenities—is to design homes, spaces, and communities that allow people to live better. Every aspect of a project's design must use healthy, renewable, recyclable, and low-waste building materials and systems that won't compromise residents' health. At the same time, design must focus on how a structure or development is optimized to foster connectivity, community, and diversity, and also serves and inspires its residents now and in the future.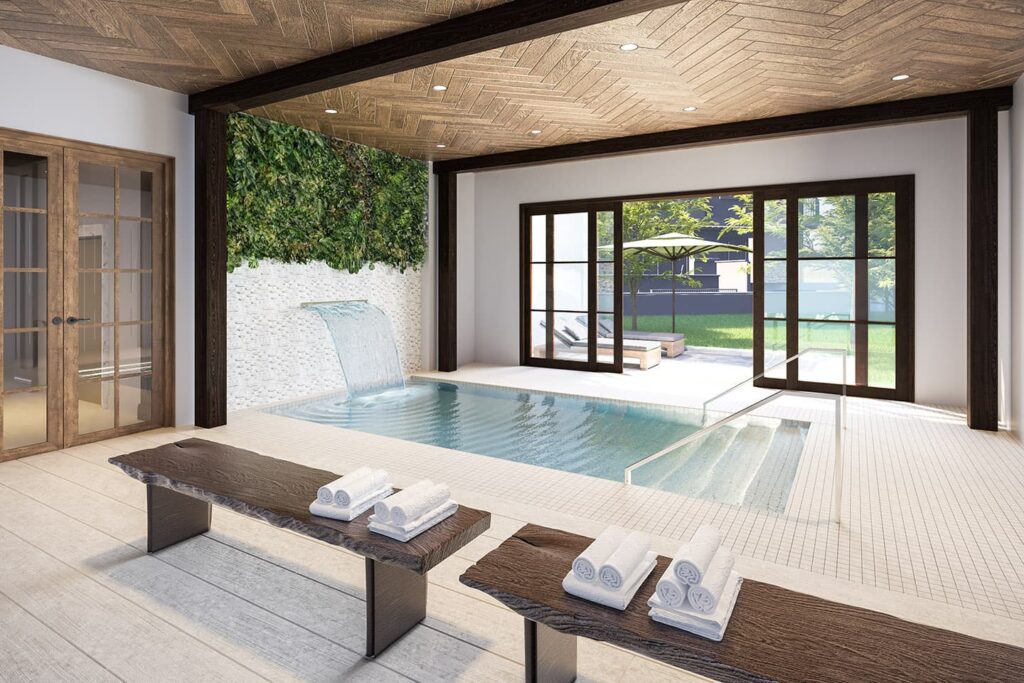 5. Design Mutable Amenities: Unused amenities are an indication of an unsuccessful project, as well as a significant waste of resources. It is critical to design amenity spaces that have appeal to all target markets and can be programmed with a variety of activities in response to residents' wants and needs. Use technology to track residents' activities and use analytics to adjust or improve these spaces regularly. Well-designed amenity spaces facilitate community and inspire a culture.
Mary Cook is the founder and principal of Mary Cook Associates. She may be reached at www.marycook.com.