The power of crisis communications and establishing a foundation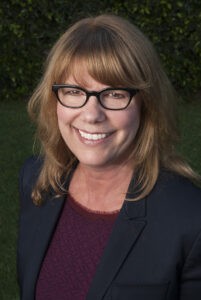 By Carol Ruiz
The construction trade is often stigmatized for being traditional and slow to evolve. But those of us who have spent years in the industry understand that anything can change in a moment. The ability to stay agile and solutions-oriented during a crisis is one of the core competencies any professional can possess in this field.
Crisis situations are unpredictable and emerge in innumerable ways. A crisis can impact your company's bottom line and reputation, shaking consumer, shareholder and internal team member confidence. Because the type and severity of crises range widely, resolutions will vary, but the only way to adequately mitigate and mend any crisis is through a predetermined crisis communications plan.
Shockingly, 95% of U.S. companies are unprepared for a crisis, according to a recent PwC Global Crisis Survey. Businesses spend enormous amounts of time and money to market themselves and establish a reputable image, yet every dollar invested and hour spent can be permanently capsized in one mismanaged crisis. Before a situation arises, it's paramount to create a carefully crafted crisis communications plan to minimize damage and temper potential panic.
"Businesses spend enormous amounts of time and money to market themselves and establish a reputable image, yet every dollar invested and hour spent can be permanently capsized in one mismanaged crisis."
Every company is distinct, and all crisis plans should be uniquely assembled to reflect that, but there are four things all companies should keep in mind when constructing a plan that can accommodate any type of crisis.
Cementing the Team and Logistics
Most importantly, cement your core crisis team. Typically, the CEO, legal counsel, CMO and PR lead are included. Contact information for each person should be clearly laid out and a well-trained spokesperson should be identified. Depending on the company's size, various division heads and secondary spokespeople may also need to be identified. 
The crisis team should meet to anticipate the kinds of crises your company might face. It's impossible to predict every possible scenario but brainstorming together will help the team act like a well-oiled machine to stay nimble in any situation. 
For example, homebuilders should plan for scenarios like onsite injuries, natural disasters or construction defects. Generalized language can be crafted in advance for each scenario, helping to decrease response time in the event of a real crisis. 
Test the Plan
In a perfect world, your crisis plan will never be used, but it always helps to do a run through. Gather the crisis team and play out a specific crisis scenario. It's critical each team member has a clear understanding of the role they play, because everyone's response must be swift. 
Decide if the crisis is serious enough to alert the board of directors. When appropriate, draft communications to internal staff, vendors, trade partners, shareholders, homeowners and homebuyers explaining the situation. Assure all relevant parties that a crisis plan is in motion. Determine whether any relevant third-party partners might need pre-drafted statements in the event media connect with them as additional sources or customers have questions. 
Working with the Press
In most crisis situations, the media will want to conduct an interview. The spokesperson should be prepared with concise messaging, sticking to three top-line talking points that reinforce the company's brand and ethos. Reporter questions should be answered honestly and directly, with the talking points acting as an anchor at all times. 
Showing compassion and authenticity is a necessary duty for any spokesperson in a crisis, helping to humanize the company and acknowledge the real-world implications of the incident. Brevity is key, because extraneous information can lead to additional questions the spokesperson may not be prepared to answer.
Always remember that "no comment" is usually implied as a statement of guilt. If an answer is unknown, find a clear and polite way of saying the question cannot be answered at this time, or tell the reporter you will find an answer and get back to them as soon as possible.
Post-Mortem Meeting
When a crisis concludes, the team should assemble to analyze the response. Make note of what went well and what could be improved. Track all press coverage and do an audit of the spokesperson's interview. If anything needs to be amended in the original crisis communications plan, this is the time to implement those changes. Post-mortem meetings are best when the crisis is still fresh in everyone's memory. They are invaluable lessons that fortify your company moving forward. 
Every successfully resolved crisis has one common denominator: a qualified and organized core team that's guided by a premeditated strategy. Companies who are prepared can maintain and/or regain stamina and even set new success records when a situation is handled dutifully and empathetically. Never underestimate the power of your crisis preparations. 
Carol Ruiz is Principal at NewGround PR & Marketing, a communications agency that offers public relations, marketing, branding, social media, and web development services. She can be reached at cruiz@newgroundco.com.