Builder Profile: The New Home Company | Reinventing a High-Quality Home
The New Home Company received "The Eliant" for providing customers with the best purchase and ownership experiences.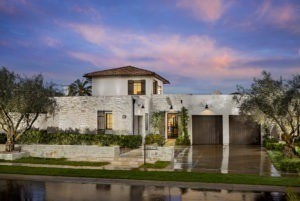 The New Home Company is now one of California's most award-winning homebuilders of the past few years. Last year, The New Home Company was named the "Fastest Growing Public Company" in Orange County on a list published by the Orange County Business Journal. The top ranking was based on New Home Company's 208 percent revenue growth over the previous two years.
Earlier this year, continuing its success of building California's most awarded communities, The New Home Company earned "Community of the Year" honors at Northern California MAME Awards and San Diego ICON Awards.
"For us to win two Community of the Year Awards on the same weekend, in two unique California markets, and for two distinctly different product types, is as exciting as it gets for us," said New Home Company Chief Marketing Officer, Joan Marcus Webb. "Our mission is to be rewarded for the exceptional design of every home we buildbig or small, detached or attached. These awards validate the hard work we put forth every day for our customers."
Most recently The New Home Company won the Multifamily Community of the Year Award at The Nationals. New Home Company's Promontory at Civita, a collection of attached residences in San Diego, earns Gold Award for exceptional planning and design, and its updated, state-of-the-art NWHM.com recognized builder in customer service." —Leonard Miller, Chief Executive Officer, The New Home Company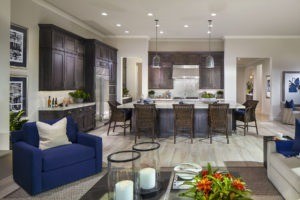 Promontory is in the 230-acre master-planned community of Civita in San Diego's Mission Valley. The community is set atop almost nine acres of land at the highest point of Civita, featuring 133 three-story and single- story attached homes in two neighborhoods: The Heights and The Bluffs. The modern residences at Promontory were designed with special attention and care given to capturing and framing the unobstructed views through floor-to-ceiling windows, great rooms and master bedrooms oriented toward the valley below, and oversized patios and decks that enhance the overall indoor/outdoor living experience.
"I'm very proud to be a homebuilder," CEO Larry Webb said. "I've done it for over 30 years and I have always told our company that building homes to live in, raise a family in, and grow up in is a noble thing to do in your life. Along with that comes a responsibility to give people the best customer care you can and to always be there for your consumer."
For more information, visit www.nwhm.com