Related Group makes a difference as America's leading luxury homebuilder with strategic planning and creative design.
Since its founding in 1979, Related Group has become the nation's leading builder of luxury condominiums and multi-family residences. They have built and managed over 80,000 condominiums and apartments in major markets throughout Florida. Related Group entered the luxury condominiums market in 1994 and has had success on their top of the line homes ever since.
Any great venture must, by nature of its immediate competition, have a great initiator to persevere mediocrity and disaster. In the case of Related Group, this facilitator is Jorge M. Perez, the CEO, Chairman and Founder of the company. The certainty that life cannot be long, and the probability that it will be much shorter than nature allows, ought to awake every man to the active resolution of whatever he is desirous to perform.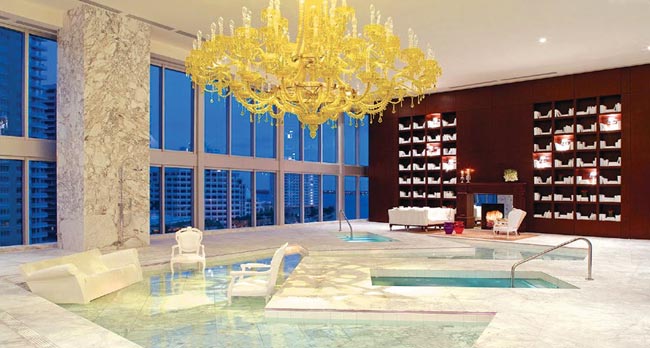 The vision proliferated by Mr. Perez and Related Group development is tailored to exceed excellence and continue to create innovative, magnificent residential communities with distinct design and amenities. Their developments stand out among the rest because of groundbreaking enterprises taken on by distinguished architects, artists and designers, which are now recognized as landmarks. Related Group's popular high-end projects include the Portofino Tower, Murano Grande and Trump Towers and Trump Hollywood, collaborated with celebrity Donald Trump.
French poet Paul Valéry, once said, "Taste is made of a thousand distastes"—a maxim that can be applied to the sentiments behind the making of the Trump Towers in Sunny Isles, FL. Every foot of the property's flawless design has been meticulously devised to cater to the most discriminating tastes of a select buyer. Completed in 2008, three of the nation's most experienced developers jointly launched the Trump Towers, a luxury oceanfront condominium project designed by Sieger Suarez on prime 9-acre parcel in Sunny Isles. With a total of 813 units in three 45-story buildings, the residents of Trump Towers will enjoy all the pleasures of a 900-foot stretch of secluded, silky-smooth beachfront dotted with convenient personal cabanas designed for relaxation.