Multifamily Housing Takes Flight
RHNA numbers are spurring change at the municipal, development and architectural level
By Dirk Thelen
As we look towards the second half of 2021 and beyond, there is a lot to be thankful for. Within California's multifamily housing community, one of the positives is a renewed urgency for constructing more units, prompted by the release of Regional Housing Needs Assessment (RHNA) numbers. The RHNA is mandated by law as part of a periodic process to update housing within cities' general plans. These numbers quantify the need for a municipality's housing during specified planning periods, with the current cycle covering October 2021 through 2029.
While RHNA numbers do not promote development on their own, they are a powerful tool for cities to anticipate growth and spur development in order to enhance quality of life, improve job access, promote mobility and address social equity and fair share housing. The collective will that is required to activate actual development requires the commitment of an entire ecosystem of stakeholders. 
While RHNA numbers do not promote development on their own , they are a powerful tool for cities to anticipate growth and spur development…
The Influence of Politics
As states like California push cities to provide more housing, planning departments are rethinking policies that have traditionally made development difficult or altogether prohibitive. According to a recent YieldPro article, regulatory costs add, on average, 32% to the cost of multifamily construction, and as much as 43% for over 25% of all new multifamily builds. At the local level, this is setting a new tone for conservative municipalities that have traditionally eschewed new developments. Obligations to look for appropriate sites and offer bond financing, or assist in locating capital have been added to an education mandate to help constituents understand the value and benefits of more balanced housing stock.
COVID and Costs  
Developers are excited to see this shift in attitude and resources, and are poised to implement projects within the evolving landscape of tenant needs and wants. In addition to the general adoption of sustainable strategies like solar energy, E-vehicle provisions and water reclamation and reuse, developers are responding to changes brought on by COVID-19. Most notable are conversations about shifting private square footage requirements, such as individual outdoor patios to more common spaces. Many cities have significant mandates to provide private and public outdoor square footage per unit. The City of Torrance in Southern California, for instance, requires an allocation of 300sf for each type, which restricts density potential. Reducing regulations for private decks, which are underutilized as meaningful gathering space, in exchange for larger amenity areas translates to more balanced living. COVID has also spurred inclusion of private offices rather than coworking spaces, and bigger community kitchens, all leading to better experiences and richer community designs.
In an effort to balance the financial costs of development with material and labor costs, developers are also adopting alternative construction and delivery options like modular. Particularly in areas with rigorous labor agreements such as San Francisco, modular construction or modular cores streamlines crews and time on site, which reduces costs. The multifamily development community can expect this trend to continue as labor shortages and material costs are projected to rise.
Tenant Experience Takes Center Stage
Design repercussions due to increased housing demand and COVID-19 are significant. Architects are increasingly using RHNA numbers to help developers identify locales and sites that fill need, and designing smaller infill projects with a wider range of housing products. Even market-rate luxury development designs have been impacted with a surge in smaller scale, smaller configuration options.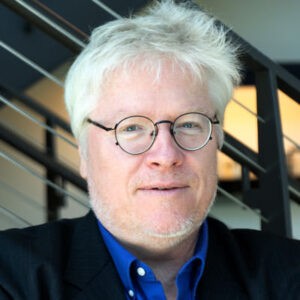 Most striking is a trend towards alternative development locations. Where A-class properties used to be the only option for financing or rental success, B-class properties are now desirable. Suburban locales like Torrance and Carson in Southern California, or Burlingame and San Jose in Northern California, are emerging as connected, diverse and amenity-rich communities. A thoughtful planning process that considers how to activate spaces and ensure "eyes on the street" in a healthy mix of commercial and housing stock has become the norm for successful mixed-use neighborhoods. 
Within developments, a response to work from home scenarios is playing out. From unit layout adjustments and adding larger two- and three-bedroom units to the resurgence of reinterpreted co-living arrangements, architects are redefining alternative and healthier living configurations. Regardless of the configuration, successful developments are focusing on amenities, experience and improved social environments. This is even translating to stacked parking arrangements in high density areas, where mechanized parking lifts minimize garage space and maximize living and communal square footage.
Dirk Thelen is a Principal and Director of Architecture at Withee Malcolm.