The Rise & ROI of Agrihood Residential Farming Communities
Trends show that homebuyers are adding 'edible gardens' to their wish list when looking to move to a new home; they are as important as a luxury fridge and a granite bathroom
By LARA HERMANSON 
At a city council hearing last year for Santa Clara Sustainable, an affordable housing development in Northern California, over 300 community members attended to support the submission. Local residents created #Agrihood t-shirts and ran an online campaign to help the developers receive their approval. Their support hinged on the property having a strong urban farming component, one that would have programs for all ages and grow literally tons of organic produce. Farmscape was there, in a consulting capacity, to help the city council understand the building and maintenance of the urban farm. It's unusual to have a farmer involved in the early stages of development, but Farmscape's not your standard landscaper.
They're the largest urban farming community in the United States, creating edible garden beds in multi-family communities, individual residential homes, industrial parks and corporate office grounds. The bigger the exterior, the more space Farmscape has to add vineyards and orchards, converting the landscaping from a mediocre garden into a lush, eco-friendly and sustainable setting.
They've done this for Levi's Stadium, Oracle, Adobe, AT&T Park, Swagelock and STEM Kitchen & Garden, alongside 700+ residential and corporate grounds. Not only has this reduced water costs by 25 percent (using smart drip irrigation) but excellent landscaping can add up to 28 percent ROI to property values. With residents fully aware of these benefits, locals are behind developments associated with Farmscape.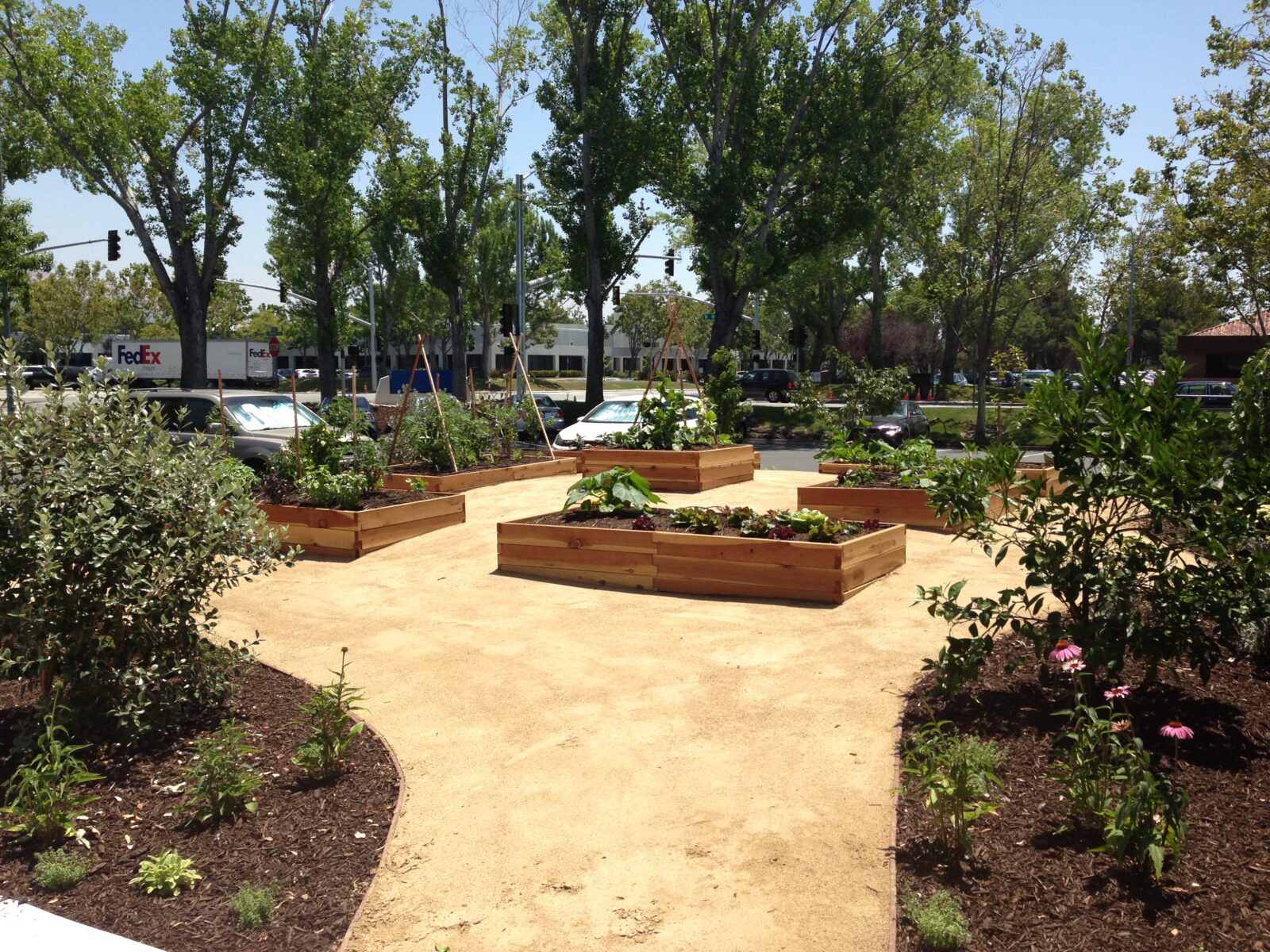 Non-Edible Benefits of Excellent Landscaping
Generally, landscapers are hired at the end of construction. But trends show that homebuyers are adding 'edible gardens' to their wish list when looking to move to a new home. It's as important to them as a Sub-Zero fridge and a granite bathroom. Instead of spending down time indoors, people want to be chatting with neighbors in the garden while pulling radishes for dinner. The same goes for commercial offices that are installing Farmscape into their grounds: Management are seeing morale levels increase and stress levels reduced, as staff enjoy break times harvesting carrots and herbs, guided by Farmscape's team of professional urban farmers.
Curb appeal and great first impressions are key to getting top dollar for any property. With that in mind, why buy a home with a standard landscape when you can have a to-die-for low-water landscaping surrounding a productive vegetable garden? Or pick an industrial park paved with concrete when you can perch your business right next to a thriving garden, and then install your own?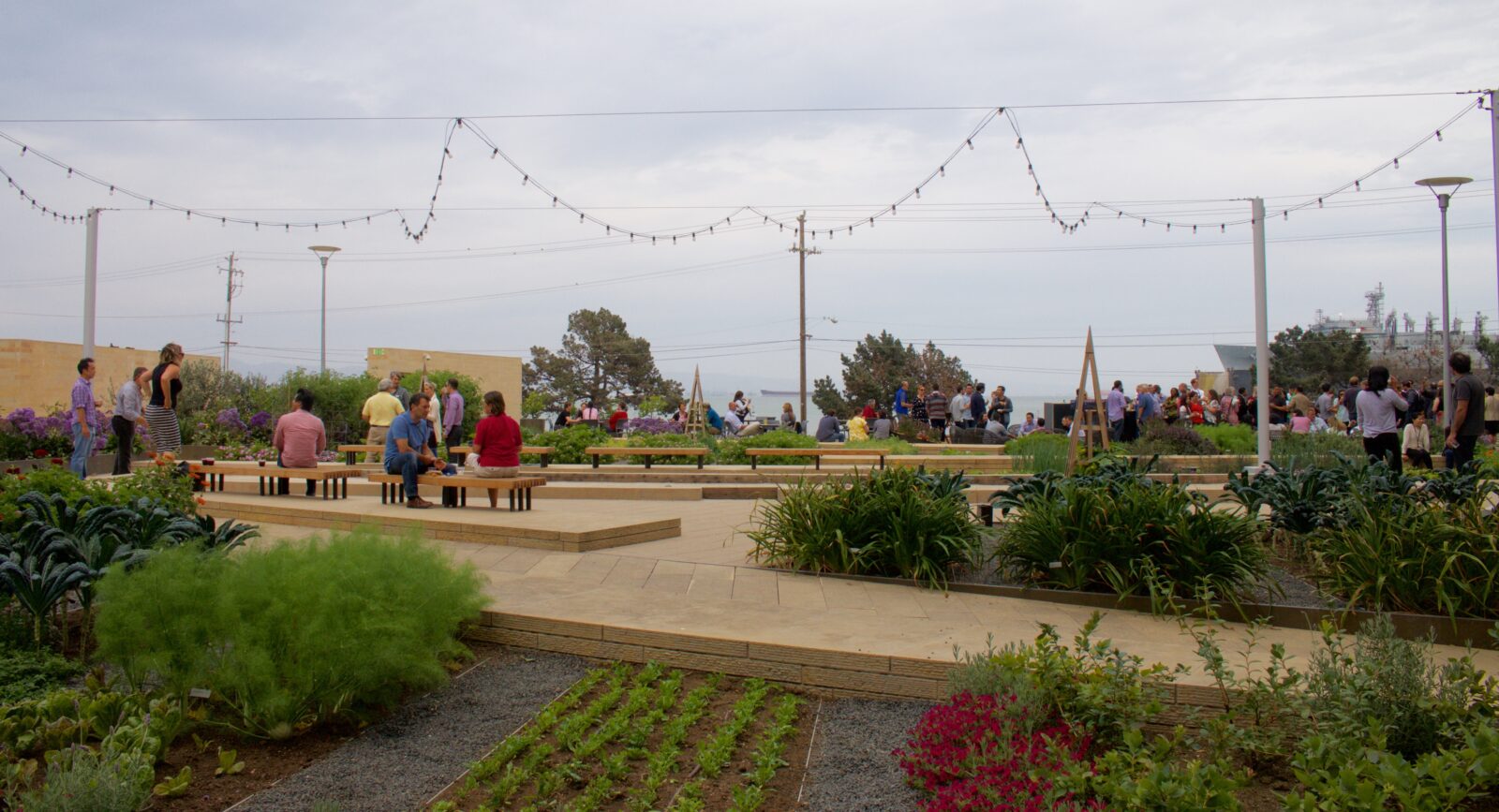 Holistic Heart Healthy Organic Lifestyles
Victory gardens were big in the forties, and hippy gardens in the sixties, but after handheld devices diverted the planet's eyeballs away from living life outdoors, people gravitated away from gardening and adopted cheap, unsustainable mow-and-blow practices. Nowadays, working families, Millennial and Empty Nesters have all united in a desire to get outside and enjoy outdoor spaces in their free time. Having a produce aisle in your own back yard that's forever growing, and needing regular TLC, is like a fidget spinner for your soul!
Due to these factors, developers are receiving community support and projects with community farms are getting entitled quicker and with less friction. The faster the turnaround, the happier the locals: they're one step closer to an edible garden. In places like surrounding major American cities where there is a dearth of great housing, these agrihoods can't come fast enough for eco-minded homebuyers.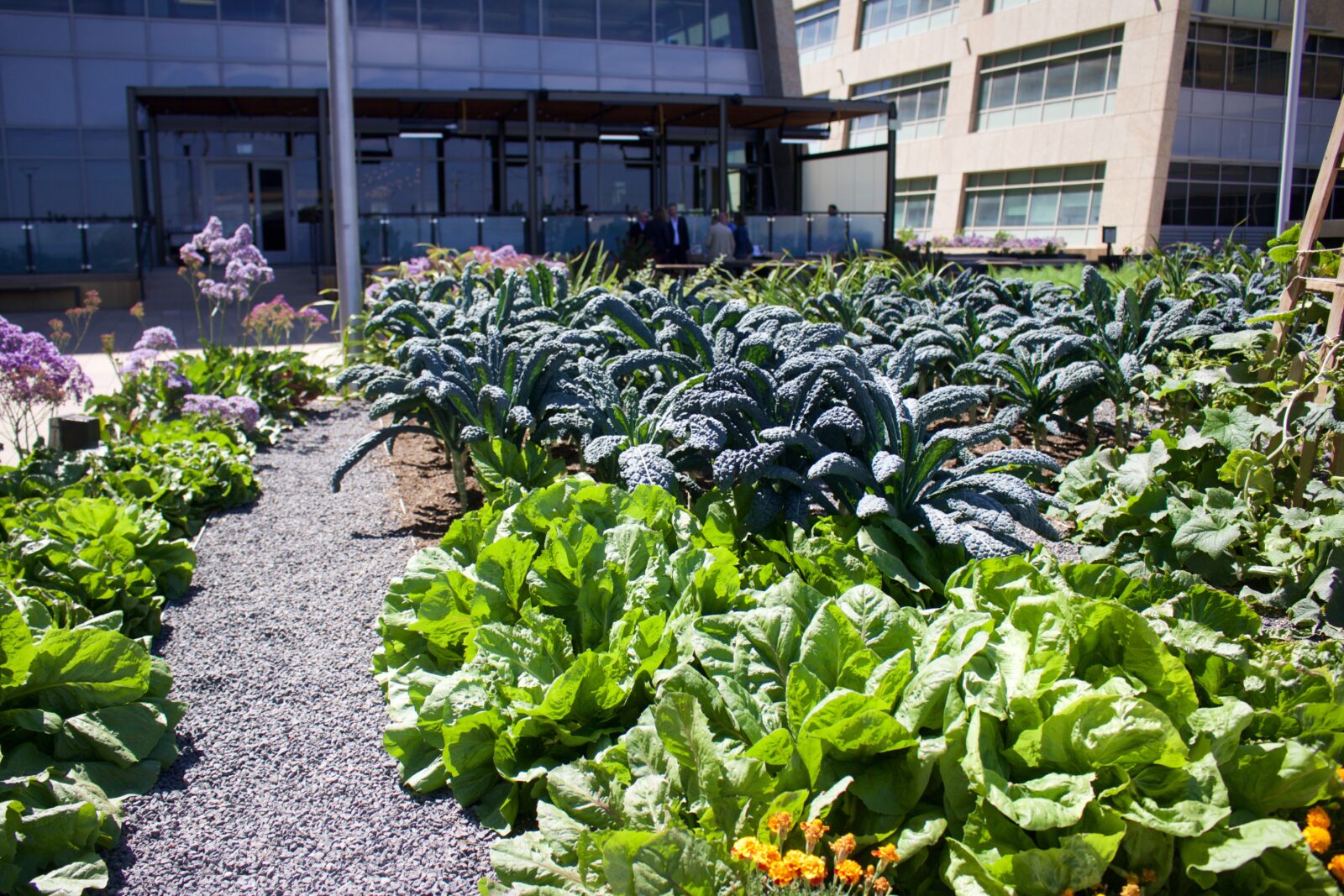 Self-Sustaining Community Support
Farmscape set up costs run from $25k to $1m per development, and maintenance on par with costs for traditional landscaping, giving locals the perks of rural farm life minus the hands-on headaches. A small agrihood can accommodate 500 sq ft and large developments can cover several acres. Farmscape is there from the design process, working with landscape architects to develop the site, and representing the project in all necessary community and city council meetings. They are licensed landscape contractors who install their own work, and maintain the project in partnership with the HOA's and community. For agrihood setups, volunteers and locals can literally get their hands dirty while being supported by expert staff.
Principal, Lara Hermanson, clarifies "We're the only player that is active at both the early architectural stage right past when residents move into the agrihood. It's incredible to participate in the full process from start to finish, and then see residents or employees continue to enjoy the gardens, working with our local farmers." She continues "It's awesome to hand people a bag of fresh lettuce and peaches as they get out of the car and head home to enjoy their dinner."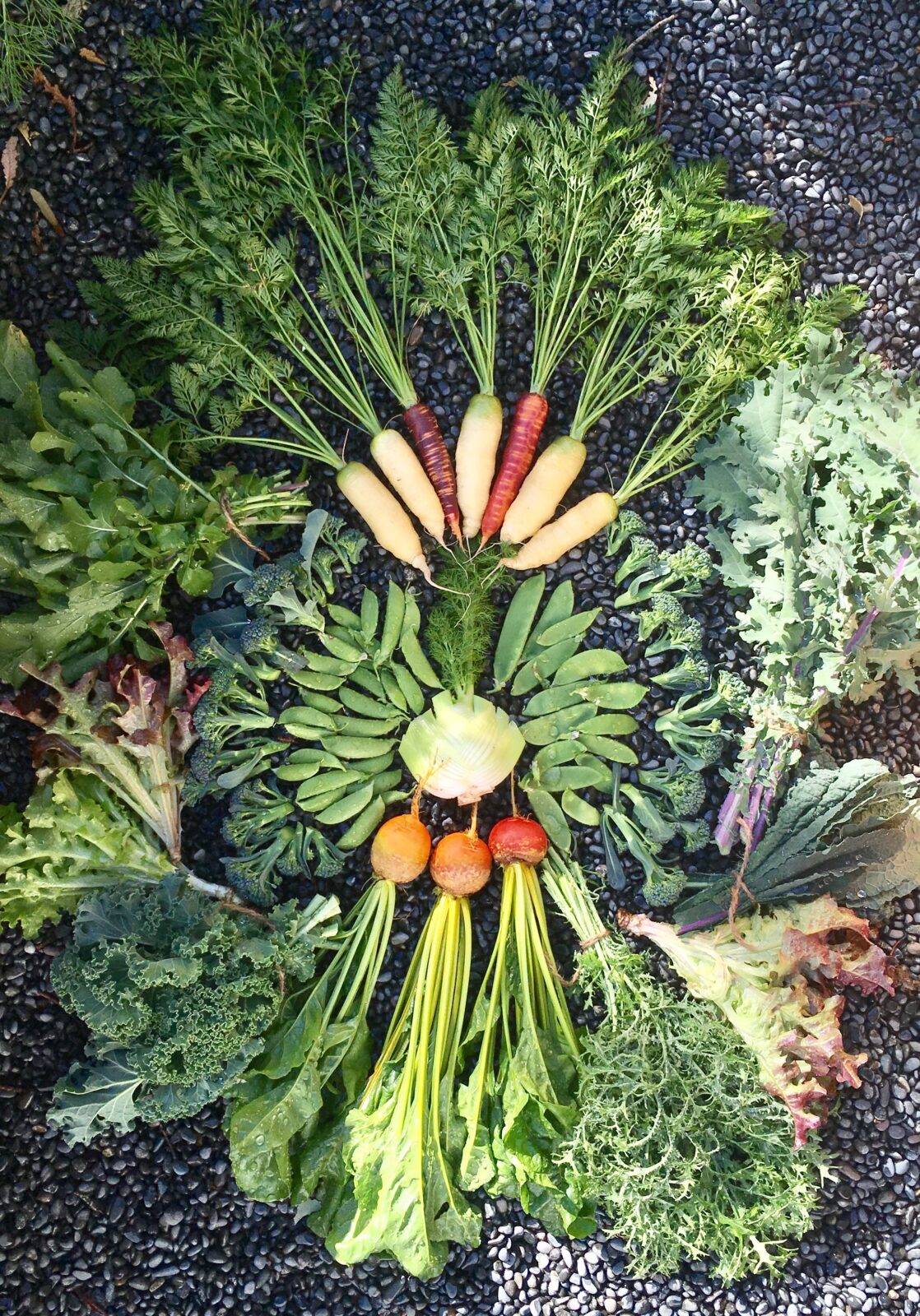 Lara Hermanson is co-founder and Principal at Farmscape, the nation's largest urban-farming company. Farmscape has worked on over 600 urban farming projects including Levi's Stadium, AT&T Park, and Oracle. Select clients is available on https://farmscapegardens.com/portfolio