Ryland Homes Leads the New Home Building Revolution
Ryland Homes aims to offer homeowners truly livable floor plans for every stage of life by building single-family homes of various sizes, multifamily homes and homes in age restricted communities across the U.S. For more than 45 years, the company has established themselves as a leader in the industry. For this, Builder & Developer Magazine has named the company our 2014 "Home Builder of the Year."
Ryland Homes is elated to be named Builder and Developer's 'Builder of the Year' for 2014 … it's an honor to be acknowledged by industry experts," said President and CEO Larry T. Nicholson of The Ryland Group, Inc.
In 2014, Ryland Homes has opened approximately 203 communities from Southern California and Arizona on the west coast to South Florida and spanning up the east coast to New Jersey. Each community is uniquely tailored to the region and to the city or town it's located in and features excellent amenities, such as resort-style swimming pools and splash pads, state-of-the-art fitness centers, expansive club houses and beautiful green spaces and parks. "As an organization, our goal and focus is to provide quality, affordable homes to homeowners that allow the customization and personalization of each home," Nicholson said.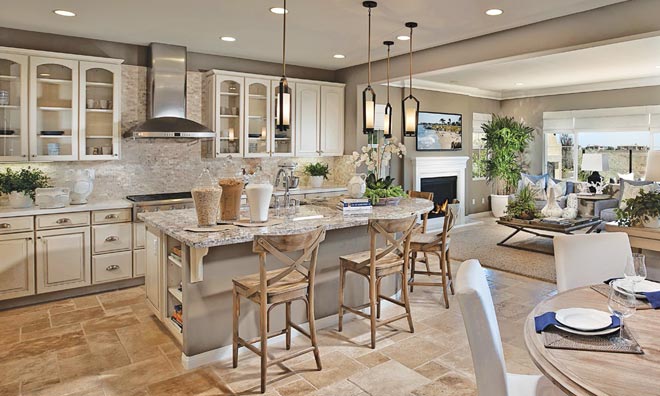 He continued, "Our organization takes pride in customizing a local focus to each community and utilizing local professionals not only in each community's sales office, but also in the leadership of the each division." The company created their MyStyle® Design Centers which allows home buyers to choose from a variety of finishes – from countertops to flooring, and lighting to paint colors, your home will be perfectly tailored to your taste, budget and lifestyle.
Ryland also focuses heavily on new product development, ensuring each home is leading the industry in energy efficiency and design and is relevant to each location. Their HouseWorks® program helps ensure that each home is energy efficient and Earth-friendly by utilizing products that keep energy costs low, make a home comfortable and ensure a minimal effect on the environment using cutting-edge technologies and home building advancements. Additionally, each Ryland home is independently ranked on the Home Energy Rating System® (HERS®) Index, an industry standard that measures a home's energy efficiency, which showcases the level of that specific home's energy use. Nicholson stated, "Building energy-efficient homes and protecting the environment is extremely important to Ryland Homes." Not only does Ryland prove their commitment to their homeowners with their attention to detail and energy-efficient building practices, the company continually strives to build homes that feature top industry trends and styles. "… designing floor plans with some of the best architects in the nation, our customers' feedback and the most contemporary, popular designs, Ryland Homes selects each floor plan and home design carefully to insure that it will appeal to a homebuyer's needs," Nicholson said. He added, "This experience allows us to provide families of all sizes with the home of their dreams at an affordable price."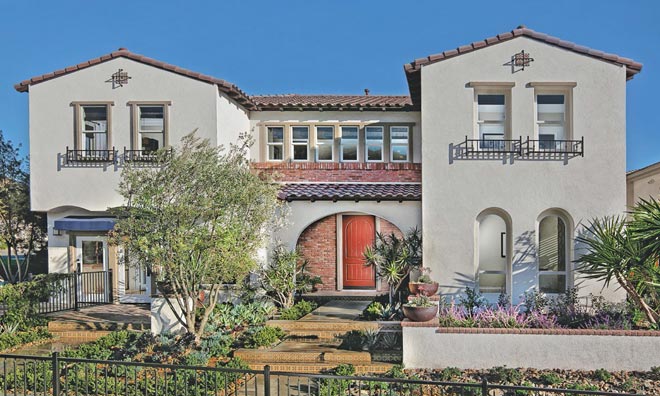 The home builder has evolved by continually growing and performing strongly in 20 new markets across the country. In 2013, s community count grew 21.8 percent and is expected by Wells Fargo to continue growing and drive an above average order growth in 2014.
It is no secret the home building industry as a whole is recovering slowly. However, the company remains optimistic on where the industry will go from here. "In 2015, we expect to see an improvement in the housing market, as credit becomes more available, lenders become more comfortable and down payments begin to slightly reduce. Also, higher incomes, higher employment rates and more young professionals in the market will play a factor in improvement in the coming year," said Nicholson.
As for their focus in the next year, the company has their sight set on continued growth. Nicholson explained, "Though our numbers for growth are strong, Ryland Homes continually endeavors for advancement and further success in our current communities and to increase and extend the number of communities we build in during 2015."
Carina Calhoun is editor-at-large of Builder and Developer magazine. She may be reached at ccarina@penpubinc.com