Same Home, Different Markets
Translating the post-pandemic home by region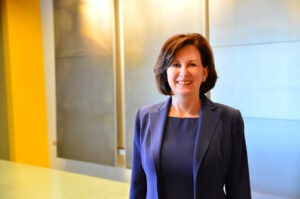 By Nancy Keenan
More than two years since the World Health Organization declared COVID-19 as a global pandemic, nearly every aspect of life has changed. In its wake, homebuilders are intimately aware of the foundational shifts occurring at home. Our dwellings used to be a space where individuals and families relaxed and found comfort. Now, the idea of home itself has taken on new meanings and functions, adapting to become offices, fitness centers, schools and more. 
The pandemic propelled people to make permanent changes to their living situations. As we continue learning about what current and future homeowners yearn to get out of their homes in a post-pandemic world, we should also keep in mind that home designs have a different look and feel depending on the region in which they're built. 
When DAHLIN worked with the America at Home Study (AAHS) team to design and construct Barnaby, the first post-pandemic home that reflects the radical changes requested by homeowners and buyers, we let the data lead the way. National consumer insights from the two studies conducted in April and October 2020 showed a paradigm shift in how homes of the future can and should function. 
The 2,600-square-foot, two-story home was completed in July 2021 in just 60 days. Barnaby contains 4 bedrooms, 3.5 baths, separate homeowner and guest entries, two dedicated office spaces, flex rooms, a guest suite with outdoor access, a larger family bathroom, multiple covered outdoor spaces, drop zones for package deliveries and more. 
Barnaby was well suited for its location within Chatham Park in Pittsboro, North Carolina — but we wondered how it might work in other markets and communities, where the function of the home remains intact, but the look must change.
Without compromising the post-pandemic needs of homebuyers, we reimagined Barnaby in four additional elevations to suit additional geographies nationwide: Desert, Southern, Pacific Northwest and Southern California. Across all the new exterior designs, the core functions support what today's buyers want. 
According to the studies, 73% of homeowners started using their backyards to entertain family and friends during the pandemic and expect to continue doing so, and more than 50% of renters said they would be willing to trade private yards for access to open spaces like balconies and porches if it increased their ability to buy. Responding to the 90% of people who said "home" means safety to them, the design also incorporates multiple entries that provide privacy (when needed) for homeowners while allowing them direct access to different outdoor spaces.  
"Without compromising the post-pandemic needs of homebuyers, we reimagined Barnaby in four additional elevations to suit additional geographies nationwide: Desert, Southern, Pacific Northwest and Southern California." -Nancy Keenan, President and CEO, Dahlin Group Architecture Planning
As national and local homebuilders continue evolving the homebuilding process to meet post-pandemic homeowner desires, here are some reflections that can help support these new demands in various markets nationwide.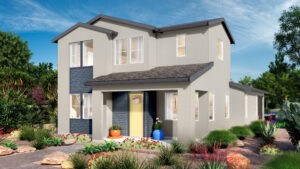 Desert 
In the desert elevation, several design considerations should be taken into account. Insulation in the walls, floors and ceilings helps with weather conditions that can sometimes be extreme. Lighter exterior colors also help battle the heat while matching the desert landscape. Covered outdoor spaces can also provide relief and comfort if there is little natural shading. 
For the Barnaby home, its desert-style iteration was designed to have all the architectural character and charm of the original but fit for the wide-open desert landscape. The roof forms have been simplified, and the material features help the home fit seamlessly into its surroundings. We also adjusted the window sizes to make this elevation easier to construct and more affordable to purchase.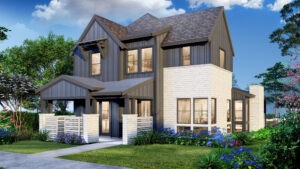 Southern 
Similar to the desert home, this iteration of Barnaby was designed with the hot Houston market in mind. The south is known for its distinct mix of charm and grandiosity, so we knew this elevation should stand out. We took cues from the agrarian history of Houston, utilizing a railing that is reminiscent of a corral to create a cozy front porch. The masonry was edited to give the home the stately presence that the market demands, and we combined it with the dark board and batten siding to help this home stand out on the street scene.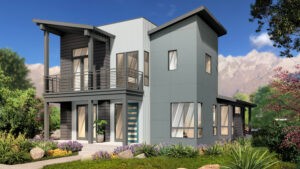 Pacific Northwest 
This is a contemporary market with a signature homebuilding vernacular unlike anywhere else in the country. We altered the original Barnaby home by using shed roofs and concealed low slope roofs that speak to the region's style and very often rainy climate. Even the most typical of neighborhoods in the Northwest territory often have picturesque vistas, so we took advantage of that by introducing a balcony in the front, allowing occupants to enjoy the benefits of their special connection to the great outdoors.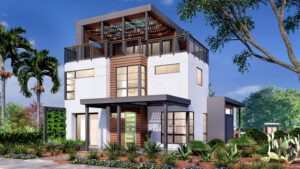 Southern California 
Homes in this part of the country, especially those that stretch along the Pacific coast, often have smaller lot sizes due to the region's high density. Rather than building outward, think about building upward. We took Barnaby to a new level – literally. 
The third-story deck and bonus space provide more outdoor space, which makes the home more appealing to potential buyers who want more square feet for their dollar. Flat roofs and frame elements on this elevation give Barnaby a more sophisticated look that blends into Southern California's desirable neighborhoods. 
In a post-pandemic world where people crave more freedom and flexibility, builders are learning to incorporate many of the trends AAHS identified. The new floor plans of post-pandemic homes may function similarly, but the way they translate visually will vary depending on where you're building. 
Nancy Keenan is President and CEO at Dahlin Group Architecture Planning.