San Joaquin Valley Homes Embraces Central Valley's Community
San Joaquin Valley Homes is making its presence in California's Central Valley with their high quality homes that offer the luxurious feels of custom homes at affordable prices
With a strong commitment to providing quality homes, San Joaquin Valley (SJV) Homes is marking its presence in Central Valley, Calif. SJV Homes prides itself in providing spacious, custom-like homes in highly desirable areas through an unwavering buying experience from the first handshake.
SJV Home's high standards and quality product is evident in their San Marino community located in North/West Visalia, Calif., serving as a benchmark for their success. San Marino is a subdivision of 95 home sites in a highly desirable section of the city. The community began construction of models in February and opened in May, and to date has recorded more than 20 sales, exceeding their expected turnout. Northwest Visalia serves as a convenient location, minutes away from work, shopping and some of the area's best public schools. In addition it has easy access to Highway 198 and Interstate 99, while distanced enough to offer residents with a quiet retreat on the edge of the town.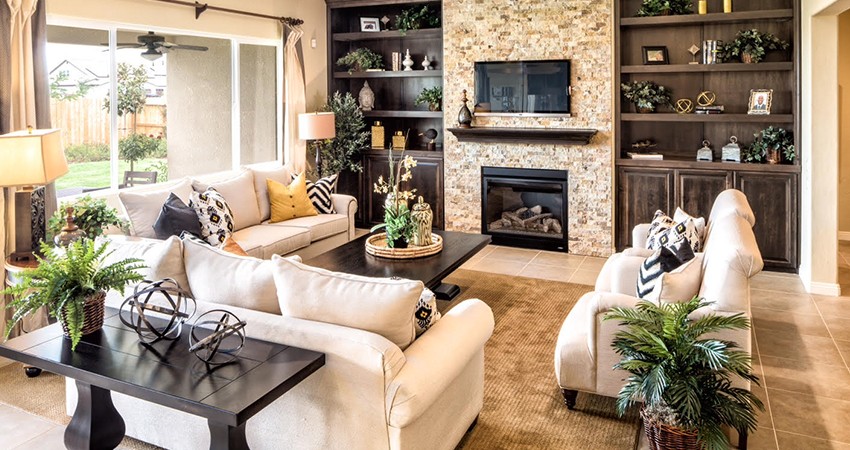 Eric Lytle of Absolutely Designs served as the community's architect, proving himself to be patient with SJV Homes' team through the design of the homes. "We wanted something unique in our market for sophisticated professionals that none of our competitors were currently providing," noted Lissa Walker, Director of Marketing for San Joaquin Valley Homes. "These homes offer spacious floor plans with the warmth of old world elegance."
Floor plans at San Marino are truly versatile, with themes spanning across old world themes that include Mediterranean, Italian, Tuscan, and French Country design. The Mediterranean and Italian boast a welcoming exterior through a smooth stucco finish; Tuscan theme boasts hipped roof lines with generous applications of stone; and the French Country design flaunts high pitched gables ornamented with stone accent walls and keystones, in addition to employing courtyards, French doors and a strong outdoor living design.
In addition to offering large floor plans and home sites, San Marino boasts the luxurious features and amenities that are typically synonymous with custom homes. The interior, for example, features spacious gourmet kitchens with slab granite, stainless steel double ovens, and large kitchen islands that are suitable for entertaining. Tile flooring is included throughout the home—in kitchen and all baths as well. Large laundry rooms offer convenient vestibules for easy drop-off for children (or adults) after a taxing day; and bathrooms are showered in elegance with granite on bath counter tops, large walk-in showers and soaking tubs in the master bath.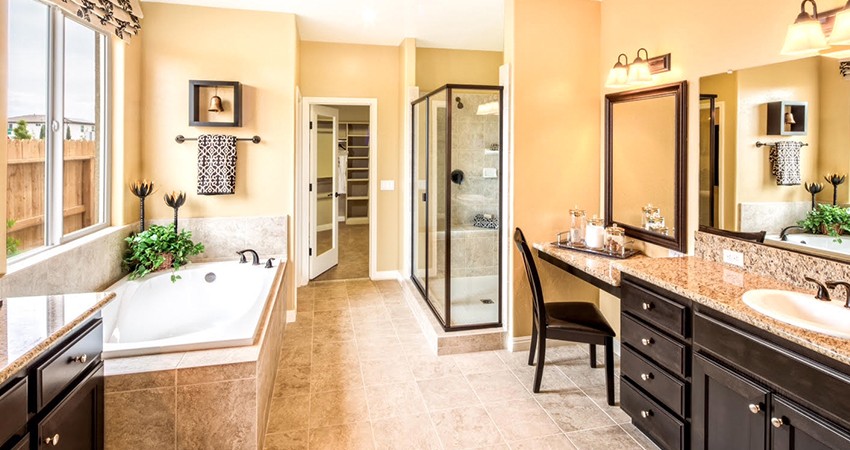 The versatility of the homes will appeal to buyers throughout the spectrum, but SJV Homes has noted that most buyers tend to be well-educated professionals with families, in addition to buyers looking to downsize a bit from large custom homes. The lofts and dens also serve as a great selling point for buyers with children.
SJV Homes is mindful of the environment and conscious of the fiscal benefits of building energy-efficient homes. Their building techniques help reduce the environmental impact of new homebuilding, and using water-efficient plumbing fixtures and low-flow devices, double paned windows and spectrally selective window and radiant barrier roofs provide quality and comfort at lower utility costs. Dust control is an integral part of the construction as SJV Homes tries to minimize access on lots not under construction, and use water judiciously to keep streets and sites clean, making sure no debris is washed into storm drains during rain. "An immaculate work site is something we take particular pride in achieving," said Walker.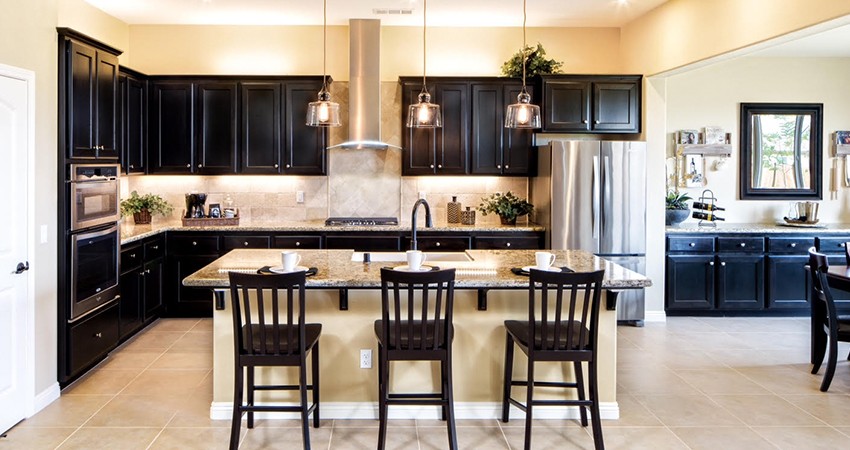 Other features include products like alarm system capabilities, optional smart HVAC thermostats and lighting capabilities that can be controlled through the owner's cell phone—and each home is built for easy connectivity to solar systems.
Inspiration and design for San Marino is derived from Chelsea Place, a successful community by SJV Homes in Visalia, Calif. Chelsea Place community offers residents with an affordable neighborhood, pricing in the mid-$200s, and spacious home sites. "We kept hearing from buyers that they wished they could buy a bit more square footage and features that traditionally are only offered in a custom home," explained Walker.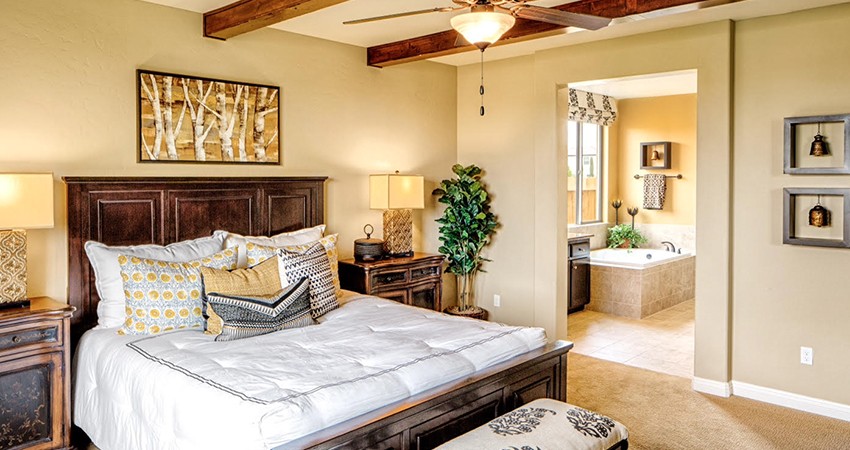 The success of San Marino has truly made it a benchmark for SJV Homes to use when designing other communities. Most recently SJV Homes opened their Tuscany Community, breaking into the Bakersfield, Calif. market where they revisited similar features and amenities that San Marino offers, including Eric Lytle, the architect. The grand opening for Tuscany in late October attracted nearly 300 groups of new homebuyers where model homes were widely well received and prompted several reservations.
Tuscany is nestled in Northwest Bakersfield, Calif., a city that has seen record closings and rising home prices in recent months. Bakersfield is proving itself to be a highly desirable area to live in, and consequently homes are increasingly more difficult to find. Tuscany offers convenient access to freeways, Meadows Field Airport, and several cultural and entertainment activities. Tuscany is well suited for families, being within close proximity to the sought-after Rosedale School District. "Tuscany is ideal for professionals with families who need more space, as well as buyers who are downsizing from larger homes," said Walker.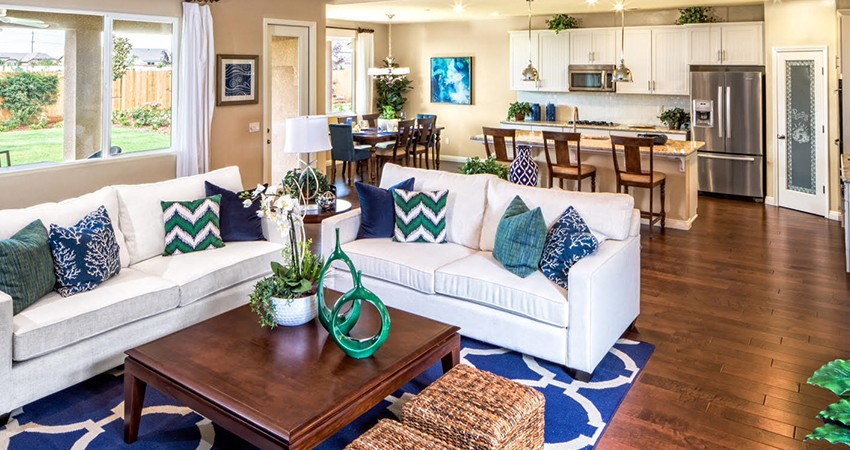 Themes at Tuscany don the elegance to the old world as well, including Mediterranean, Italian, Tuscany and French. This community also incorporated energy-efficiency, with ENERGY STAR® appliances throughout, low-VOC carpet and paint for healthier indoor air, exterior LED lighting, and easy connectivity to solar systems.
"SJVH believes the time is right to deliver new homes in Northwest Bakersfield, where demand for attractively priced homes is very high," explained Walker. "We're providing well-built, beautiful homes for professionals whom we want to remain in the area."
SJV Homes' communities continue to attract the "equity refugee" homebuyer. Many of the residents are educated retirees who sell their homes for big profits and reinvest in the same size home in the San Joaquin Valley for much less money. These refugees are welcomed in the Central Valley as they contribute to the local economy, do not add to schools' population, and are often active members in the community, including in charities and service clubs. "Smart growth is what well managed cities are all about, and Visalia does the best job of that in the San Joaquin Valley," noted Walker.
Although a young company, SJV, with the support of the Central Valley community, will continue to provide quality, spacious and luxurious homes at accessible prices.
Sergio Flores is an Assistant Editor for Builder and Developer magazine. He may be reached at sergio@penpubinc.com.
Green Features:
water-efficient plumbing fixtures and low-flow devices, double paned windows and spectrally selective windows, radiant barrier roofs, dust control, smart HVAC thermostats, easy connectivity to solar systems, and more