In a Saturated Market, Twenty|20 Stands Out
The Bozzuto Group's Twenty|20 high-rise, LEED Silver-certified apartment tower delivers the best of Boston living in a sustainable and efficient way
By Sergio Flores
Photography by Febian Shah
While many people know Cambridge, Mass. for its intellectual vitality, the city is in the midst of explosive residential growth and transformation. One of its newest neighborhoods, Northpoint in East Cambridge, is embracing that intellectual spirit and bringing forth an innovative approach to living that stands out from the rest of greater Boston.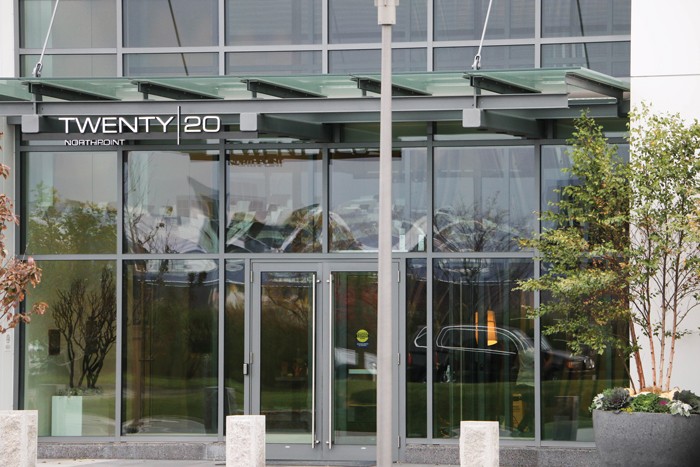 Shiny, tall, and undeniably striking from the ground level, the building's real prestige lies in its energy efficiency. Certified LEED Silver, Twenty|20 provides energy-efficient and sustainable options for residents within the apartment, including health and wellness spaces.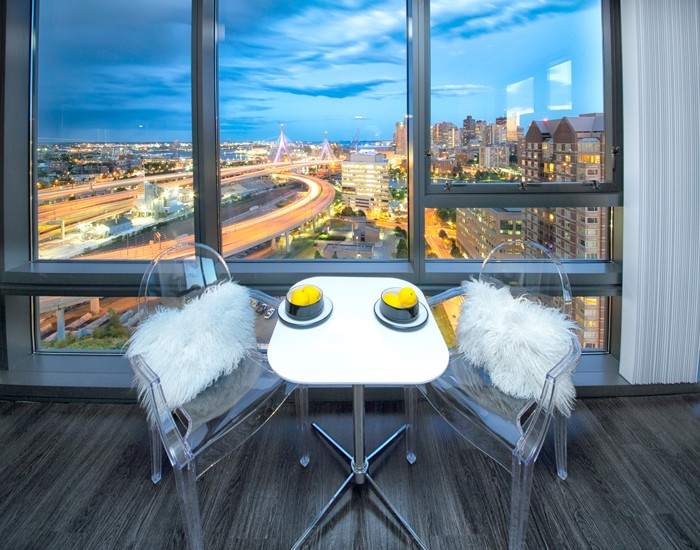 The building was constructed John Moriarty & Associates and developed by HYM. The Bozzuto Group, though, the building's property manager, is a privately held, integrated real estate services organization that prides itself on building sustainability and efficiently. In fact, their stewardship to environmental living and building is a vital component of The Bozzuto Group's company culture. Their website reads, "From developing LEED-certified buildings, to implementing recycling programs at the properties we manage, sustainable business practices dictate our approach to every project we touch, from start to finish."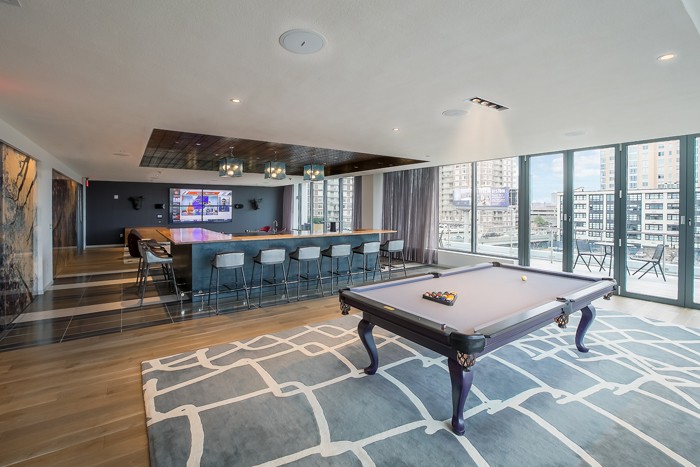 Designed by CBT, in collaboration with JMA, Twenty|20 was fully completed in September 2015. To date, 220 of the 355 for-rent units are occupied. The building offers studios, one-, two-, and three-bedroom units, with a penthouse suite crowning the collection. Each option has a myriad of floorplans to choose from that will suit an array of lifestyles.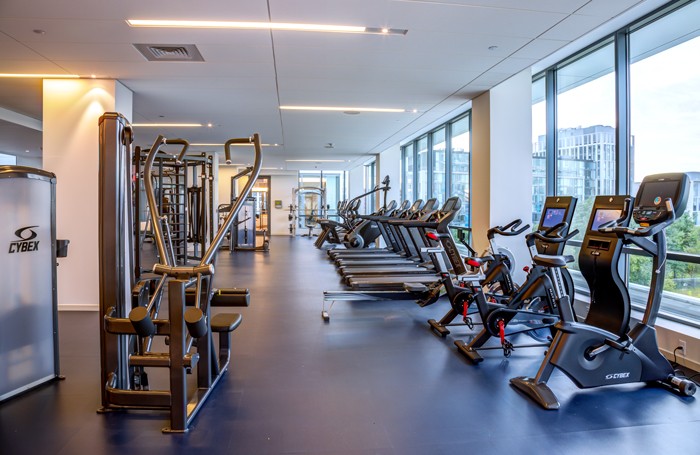 The neighborhood of Northpoint serves as the perfect setting for this new, innovative community. The neighborhood is adjacent to Boston, reaping all of its nearby benefits. The community belongs essentially to Boston, just with a Cambridge area code in terms of available amenities and recreational opportunities. Much of what has helped this community blossom in the first year since its opening is The Bozzuto Group's large presence in both advertisement and social media. Embracing the new wave of media and marketing has helped accentuate the project and give it well-deserved recognition.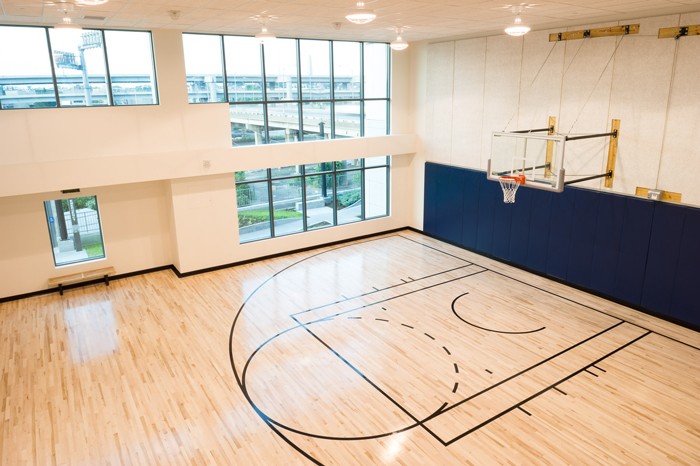 It is also one of the first new developments in the Northpoint neighborhood, a market deemed to be lucrative in the near future. "Twenty|20 stands out as it is among the first to develop in this newly sought after East Cambridge location," said Christina Fantone, General Manager of Bozzuto Management. "Its delivery of luxury apartments in a neighborhood that's just outside of the more familiar ones was an impressive and important move in what this area holds in its future."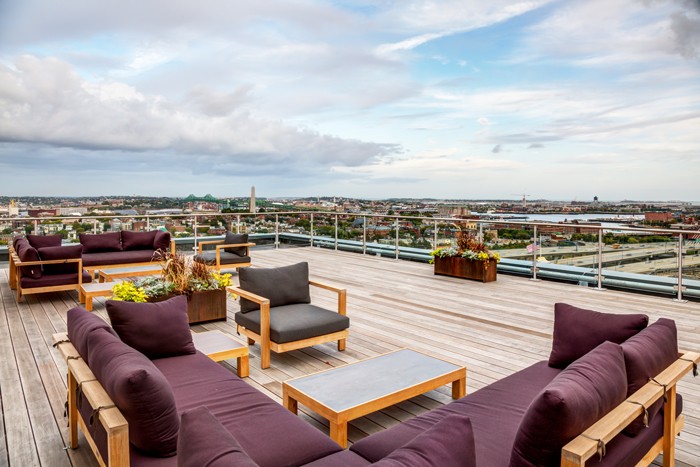 A Silver LEED certification entails meeting rigorous environmental standards. To garner all the needed points, the building maximizes an environmentally friendly design and features. Its close proximity to public transportation makes the use of cars minimal; residents can walk to the EZ ride shuttle, or the Green or Orange Line on the MBTA subway system. The building also has a bicycle storage parking lot to further promote minimal use of vehicles. Advanced engineering was used for temperature setting, and alarms ensure the systems are running without any disruption or inefficiencies. The hallway, common areas, and garage are equipped with motion sensors that help with energy consumption, too.
But that's not nearly enough to garner a Silver certification. The apartments themselves utilize outside air cooling when appropriate to help with energy costs and consumption for residents. The windows are tempered glass, double-paned, and highly efficient in keeping the costs down. The general manager also notes that many residents use Nest thermostats to monitor their own consumption, appliances are all energy-efficient, and lights are all LED.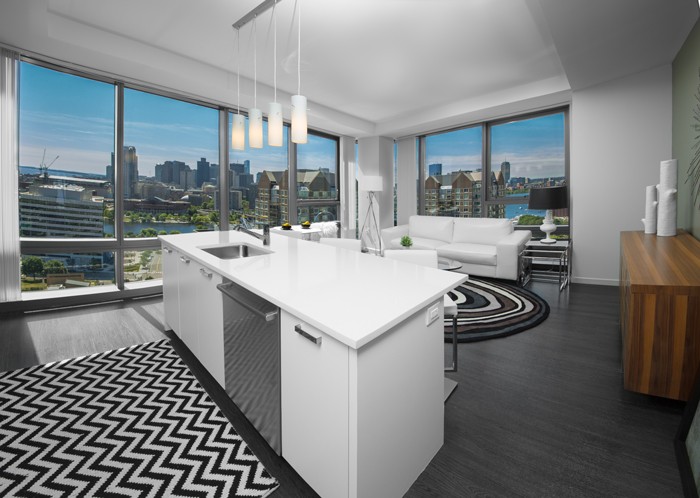 But green isn't the only luxury this high-rise apartment tower offers. Twenty|20 will attract renters not only looking for a healthy building that promotes a sustainable lifestyle, but those interested in living in an area that seamlessly blends culture and diversity. Cambridge is well known for its innovative and scholarly spirit, and Twenty|20 endeavors to embody that in this community.
Amenities are rich in this complex: Generous views of downtown Boston, close proximity to Northpoint Park, a pub room and billiard lounge, rooftop terrace, fitness center, numerous deck lounges, an impressive 3,000 square-foot fitness center, serene courtyard with outdoor fireplace, and more—each designed to augment a luxurious lifestyle. Easy living and relaxation is further accentuated through the building's attentive concierge.
"Its astonishing views, ample amenity space, basketball court, unique design, and invitation to future retail all help Twenty|20 stand out in a very saturated market," said Fantone.
Sergio Flores is an Assistant Editor for Builder and Developer magazine. He may be reached at sergio@penpubinc.com.