Schumacher Homes Crafts for the Right Fit
Schumacher Homes continues to be America's largest custom homebuilder, providing work that remains on-trend and reflects the way people want to live today
By Sergio Flores
There are countless reasons to build custom: you can control the budget, choose the area, acquire a sound investment, and more. All good reasons, indeed, but the single most important reason people should build custom when possible is this: you don't have to sacrifice anything. Perfectly tailored to your needs, there isn't much that can't be done by a well-qualified custom builder.
Having built more than 12,000 homes since its inception in 1992 by Paul Schumacher—where no two homes are alike due to the difference in taste of each and every client—Schumacher Homes takes immense pride in guiding clients through the entire homebuilding trajectory with meticulous expertise. Schumacher understands how important it is for homes to properly reflect the way people choose to live and he builds according to personal lifestyle and values.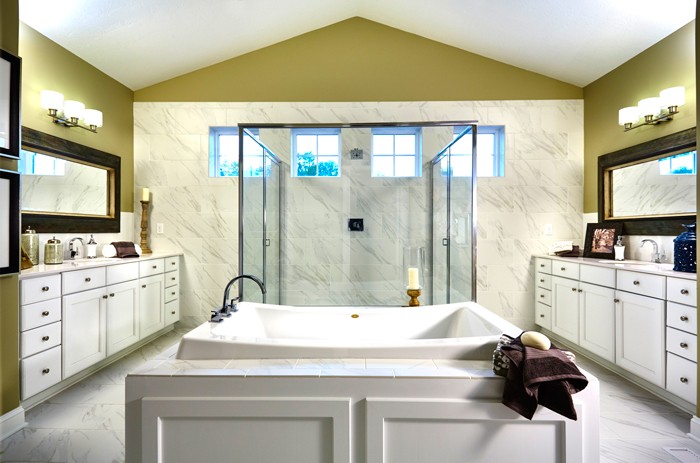 America's largest custom home builder has garnered more than 40 awards for their model homes, showcasing innovative floor plans, efficient building techniques, and excellent customer service. The custom home builder currently maintains operations in 14 states, covering 32 markets. Earlier this year, Schumacher Homes was recognized by the National Association of Home Builders at The Nationals for two of their custom homes, Monroe B in Winnabow, N.C., and Olivia B in Dayton, Ohio.
In a field of outstanding entries, Schumacher Homes stood out thanks the homes' modern features, on-trend design, and intuitive floorplans that enhance the client's lifestyles.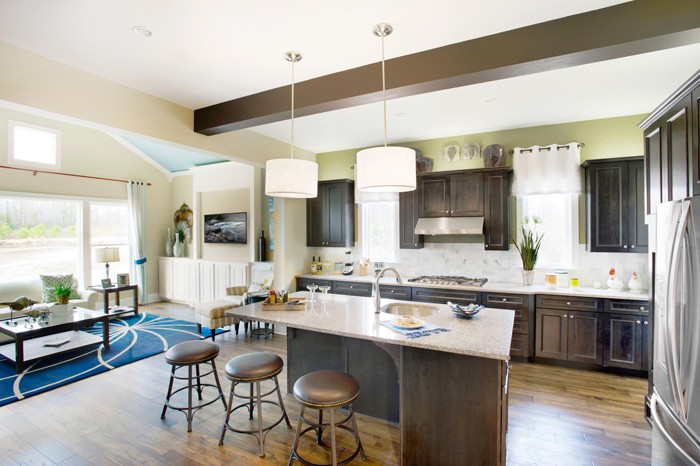 "These homes are the ultimate in family living, with generous gathering spaces where the whole family can be together," said Paul Schumacher, owner and founder of Schumacher Homes. "They were both designed to grow with the family, for example the expansive lofts in both homes can serve as a 'mess out of the way play room' when the children are small and a 'hub of teen activity' as the children grow."
In order to deliver a perfectly tailored home, Schumacher Homes' design process involves collaborating with the best, award-winning architects. Working with architects in addition to clients, homeowners needs can be addressed while also remaining prudent, preparing the home for future and immediate needs simultaneously. Preparing for the future is a critical aspect of building custom, largely because many of Schumacher's clients are young, growing families. As families grow and evolve, a hastily chosen floorplan might not work a decade later and modifications would be needed.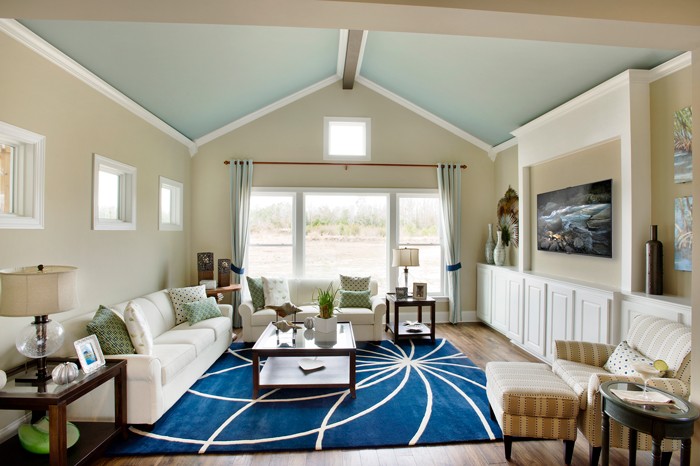 Both Monroe B and Olivia B demonstrate high-quality craftsmanship. From the outside, distinct details include the use of multiple materials on the exterior, the methodical placement of windows to capture natural light, steep roof pitch, and gables.
Because both of these homes were designed for growing families, floorplans were perfectly designed for a family in need of space to spread out. The first floor master suite is gracious, featuring cathedral ceilings with gorgeous interior lighting. The junior suite, also on the first floor, is ideal for multigenerational living. For entertainment purposes, kitchens are generously expansive and include a large party starter island. The media room is cozy and suited for relaxing, recreational activities.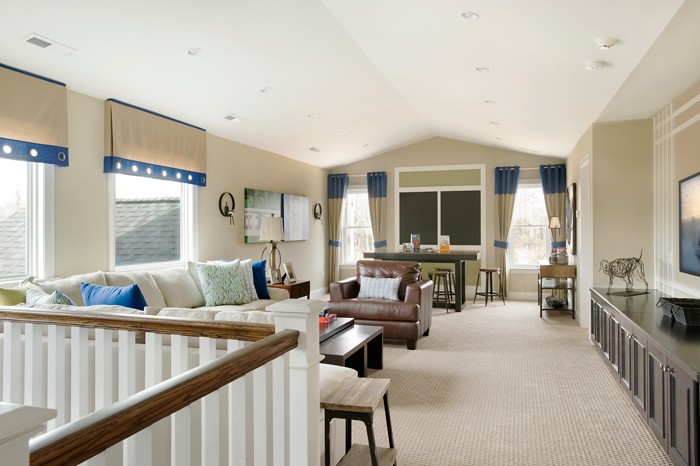 The great room is illuminated during the day by abundant natural light thanks to the wall of windows, and the second floor features an oversized second story loft that can act as a second, more private and quaint living room.
Building custom has a point: get everything you want. Schumacher works creatively with clients to give them their dream home.
"We're a growth-oriented company and constantly strive to take our performance and customer experience to the next level," said Schumacher. "We continually work with the most talented architects in the country to ensure that our collection of floorplans remains on-trend and reflects the way people want to live today."
Schumacher has remained busy this year, recently announcing the opening of their new model home and Custom Home Design Studio in Ravenna, Ohio. The model home represents the latest in architectural and interior design trends, no different than other Schumacher model homes; while the design studio is a one-stop-shop for catering to the customers' personal taste and style.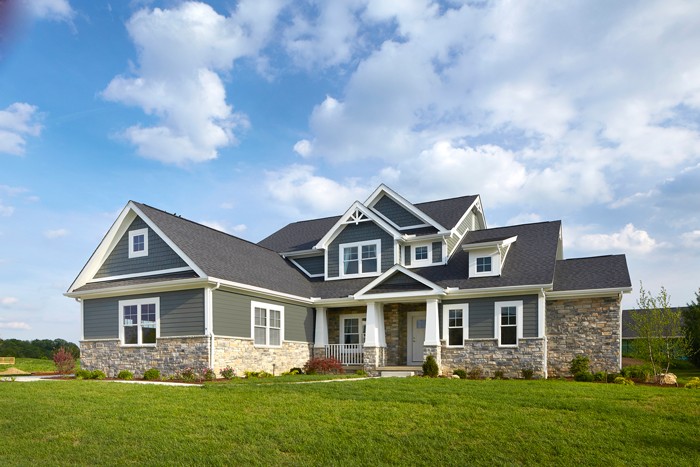 "These two homes showcase the latest in architectural and interior design trends," said Mary Becker, vice president of sales and marketing for Schumacher Homes. "Like all of our Schumacher Homes design studios, the Ravenna location offers a one-stop-shop inspiration, design and building needs that lets you see and touch every option for your new home, which is unlike any other builders' process."
The City of Ravenna is home to the NAHB award-winning model home, Olivia B, and a homeowner favorite, the Santa Barbara A, which can be toured by prospective buyers seven days a week.
In addition to the myriad of awards that Schumacher Homes has garnered, the builder was recently voted Best Homebuilder and Best Employer in the Canton Repository's Readers' Choice Awards, a magazine that celebrates the best in businesses, organizations, and people.
For more information on America's Largest Custom Home Builder, visit
www.schumacherhomes.com.
Sergio Flores is an Assistant Editor for Builder and Developer magazine. He may be reached at sergio@penpubinc.com.