To Sell Housing Today, Make It Multi-Generational
To sell homes, builders and developers should embrace five design features that focus on
multi-generational living 
By Mary Cook
Times are changing. Today's college graduates are moving back home with mom and dad to save money and pay off student debt. At the same time, more aging Baby Boomers are taking their children up on invitations to cohabitate. Since the Great Recession, multi-generational living is on the rise, notes the Pew Research Center.
A record 57 million Americans, almost 20 percent of the population, lived in multi-generational households in 2012, double the number from 1980, according to U.S. Census Bureau statistics. Today, this trend is stronger than ever:  A 2016 survey of 20,000 consumers by John Burns Real Estate Consulting (JBREC) found 44 percent hope to accommodate their aging parents, and 42 percent plan to accommodate their adult children. The study also found that nearly 21 million households already have multiple adult generations in homes not designed for multigenerational living.
Given the numbers then—and now—it pays for anyone in the residential housing industry to follow the dollars. And those dollars are going to housing that can lodge multiple generations under one roof, notes the New York Times.
The growing need for new multigenerational housing presents a big opportunity for builders, developers and designers. But to fulfill this need, housing providers should understand how to keep everyone contentedly together but comfortably apart.
Effective multi-generational living is a delicate cocktail of adaptability, flexibility, and savvy code consciousness. While respecting the key elements of universal design is critical to this effort, so is design. From our experience working with this growing, increasingly multicultural market, we have found that design is the No. 1 differentiator that drives sales for builders and developers, if all is equal in terms of square footage, location, and price points.
To cultivate peace and harmony in these new multifamily environments, and spur sales, we have identified five key elements for homebuilders and developers to keep in mind.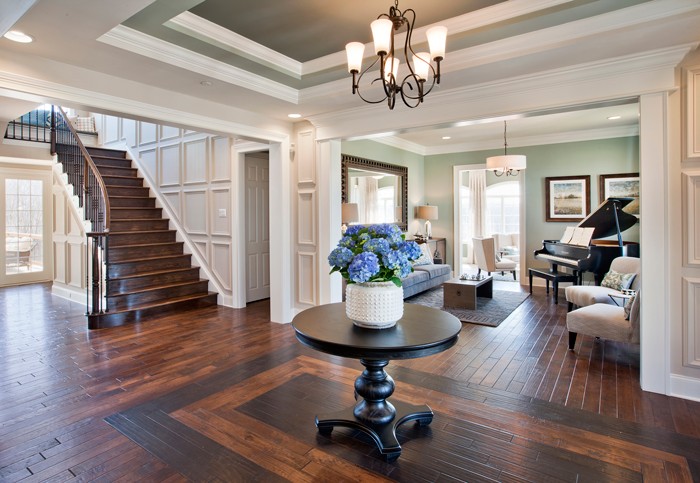 Accessibility Matters: No one can feel left out. This is critical to designing homes for multiple generations, particularly for aging parents with limited mobility. In the same way that a family might "baby proof" a kitchen to keep it safe for curious toddlers, developers should make sure physical barriers are clear on at least one floor of the property. To be sure that you in are in compliance, consult the universal design guidelines recommended by the National Association of Home Builders. This is especially important for model homes.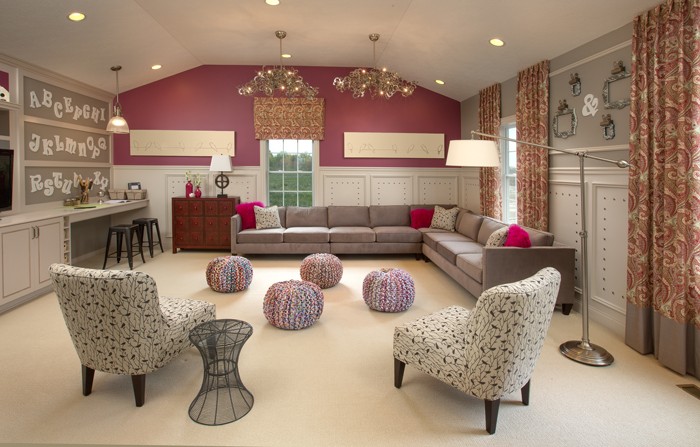 Master Multiples: What's in a master suite? Everything, Whether you are an older parent moving in with your adult children or a returning millennial. Having a sweet suite of your own with a private bathroom is the difference between feeling "at home" or like a visitor. Paying attention to universal design features, a first floor suite will give the older generation the privacy they need without running into younger family members.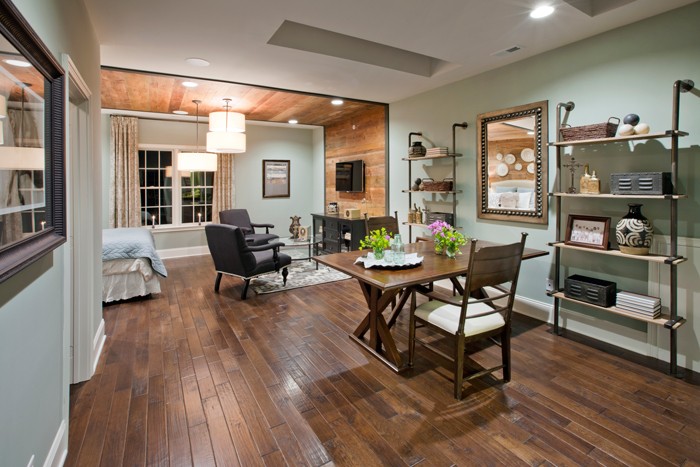 Suite Spots: The "in-law" suite is hardly a new convention, but what savvy homebuilders and developers are doing today is creating luxurious mini-apartments—often with kitchenette areas and separate entrances. For those families juggling a returning millennial and an aging parent, this is the ideal solution for making multi-generational family living work, notes Forbes. It also makes smart business sense. More than half of home buyers aged 55 and older told the National Association of Realtors in 2013 they would be willing to pay more for a home that has an in-law suite.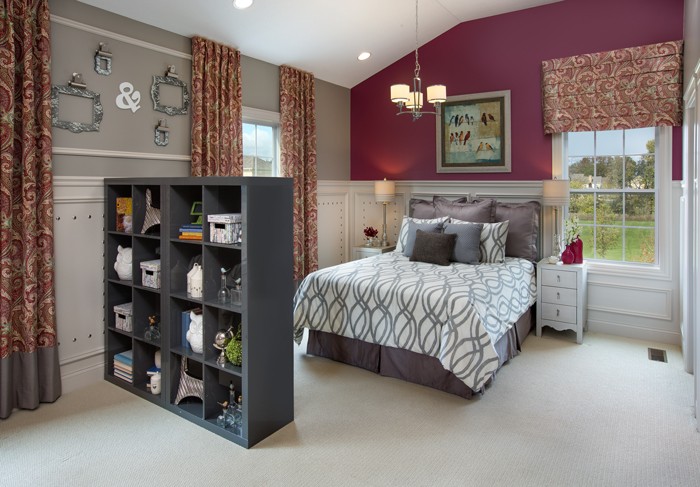 Privacy Plotting: No matter how much anyone loves their family, privacy and space for alone time is key for harmonious multigenerational living. In addition to multiple master bedroom suites, living areas that are flexible to a variety of needs are essential. Choosing the right furniture and architectural features go a long way to defining space. For example, a built-in storage unit for toys can eliminate a safety hazard for grandparents. When designing model home interiors, we like to think of it as zoning—showing future homeowners how one space can perform in multiple ways for different generations of the family simultaneously.
Flexibility Factors: The most crucial component of a multi-generational home is the ability to adapt to a family as it evolves. Developers and homebuilders should be conscious that a family's needs are constantly changing. No room should be designed or customized to the point where it can't be modified. Simplicity and flexibility ensure happiness for a multi-generational family for years to come.

Mary Cook is the founder and principal of Mary Cook Associates (MCA), a full-service commercial interior design firm that focuses on the homebuilding and hospitality industries. She is nationally known for creating innovative environments targeted to market demands and designed to increase property value. She may be reached at www.marycook.com.