Shortages Remain Top Priority
Unpredictability rises as the industry faces record shortages.
By Camille Manaloto
Unpredictability; something the housing industry is experiencing in all facets. There are shortages across the board including lumber, materials and labor that are becoming so significant, they are sometimes halting production altogether. 
The industry is banding together to find solutions to these big problems, but many believe that there will be long-term effects. Matthew Saunders, Vice President of Building Products at John Burns Real Estate Consulting, gave his take on the lumber and supply chain issues.
"The eventual easing of broader supply-side constraints will not immediately solve longer-term structural lumber supply issues," Saunders said. "Watch for lumber prices to remain at historically elevated levels and more volatile for longer."
The industry has been experiencing lumber shortages like never before. For the past two years, the price of lumber has been a rollercoaster. Currently, the price of lumber is over $1,250 per thousand board feet, up three times the average pre-pandemic price adding about$20,000 to the average home price.
 "The coming years will be a challenge for the homebuilding industry, but organizations like the NAHB and the NLBMDA continue to work with the administration to combat these challenges our industry faces."
Apart from lumber, the industry is also experiencing worker shortages. Skilled workers such as construction workers and truck drivers. Robert Dietz, Chief Economist for the National Association of Home Builders (NAHB), predicts that this will also be a long term shortage that will continue to limit homebuilders in the coming years. 
"NAHB estimates that the industry needs to fill 740,000 positions a year, the sum of so-called occupational openings, to account for industry expansion, and more importantly, industry retirements and departures," Dietz explained. "Recruiting, training and retaining workers is key to the industry's ability to build and improve housing over the coming decade."
Jonathan Paine, President and CEO of the National Lumber & Building Material Dealers Association (NLBMDA), also commented on workforce shortages saying "NLBMDA also has urged Congress and the Administration to prioritize policies that will boost workforce development and help alleviate labor shortages in the lumber and building material industry and its supply chain. This includes expanding vocational training, apprenticeships and work-based learning."
Both the lumber and labor shortages fuel supply chain issues that the entire nation has been experiencing since the beginning of the pandemic. 
"These include coordination issues, trucker shortages, the strength in goods compared to services consumption and slow-to-recover labor force participation rates," Saunders said. "Each supply chain disruption has reverberated in the price of lumber, pushing price levels and volatility higher."
Jerry Konter, Chairman of the Board for NAHB, shared stats of the staggering price increases.
"The prices of goods used in residential construction climbed 3.6% in January, according to the latest Producer Price Index (PPI) report from the Bureau of Labor Statistics," Konter said. "The index was driven higher by a 25.4% jump in softwood lumber prices and 9.0% price increases for indoor and outdoor paint. Building materials prices have also risen 28.7% since January 2020."
Tackling these shortages is not going to be a quick fix, we will likely see plenty of ups and downs this year as well as next year, but economists are working hard to steady the market. So far, homebuyers have not seemed to be phased by the rising interest rates, but now that lumber and labor shortages are persistent, the market is beginning to slow.
Throughout the next year we are sure to see interest rates continue to rise but also higher wages for workers. 
"This is the ultimate solution to the skilled labor shortage in construction," Neff explained. 
"Increased productivity, via investment in new products, techniques and technologies will enable relatively faster wage growth that will create a sustainable environment in which hiring can accelerate."
The coming years will be a challenge for the homebuilding industry, but organizations like the NAHB and the NLBMDA continue to work with the administration to combat these challenges our industry faces.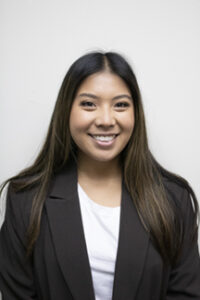 Camille Manaloto is the Editor at Builder and Developer Magazine. She may be reached at camille@builder.media..