Shortages are Rising, Yet Demand Remains High
Industry changes are coming in the new year
By Camille Manaloto
These past few months have presented many challenges in the homebuilding industry. While we continue to navigate through the pandemic we are now facing another issue: shortages. 
This past year, homebuilders have been experiencing supply shortages starting with lumber. In May this year, lumber prices hit an all-time high of $1,670.50 per thousand board feet, six times higher than the pandemic low in April 2020. 
In addition to lumber, builders are experiencing an overall shortage of materials. A survey conducted in May 2021 by the NAHB found that more than 90% of builders reported shortages of appliances, 87% reported a shortage of windows and doors, and more than 50% of builders reported shortages of steel beams, insulation, roofing materials, vinyl siding, copper wiring, and plumber fixtures, among other materials.
Although the industry is experiencing huge shortages, there is still high demand for housing. Brad Hunter, President of Hunter Housing Economics focuses on a new niche in homebuilding that is allowing builders to generate more profit while reducing market risk. 
The business model for single-family homes is changing. Builders now have another option of marketing single-family homes as rental properties. What this means is that instead of working with homebuyers, builders are targeting investors/operators planning on renting out the homes.
This new model attracts mainly millennials, empty nesters and retirees who prefer flexibility and affordability.
Builders also benefit from this new strategy. "A builder faces much lower liability," Hunter said. "Builders typically have less to worry about when it comes to warranty claims and lawsuits."
Hunter and his team predict that the build-for-rent model will continue to grow in popularity over the next five years. 
In his column on emerging trends for 2022, contributor Patrick Duffy, Principal with MetroIntelligence, also shares his insight on the newly emerging build-for-rent trend. Duffy believes that the high demand for these single-family rentals is due to the excitement of renting in a space that is non-multifamily. He also says that the change in demographic makes it difficult to predict demand by age group. 
"…high demand for these single-family rentals is due to the excitement of renting in a space that is non-multifamily."
"We still don't know how quickly and extensively millennials will leave rentership for homeownership, how soon Generation Z will be able to become well-qualified renters, how many aging baby boomers will leave their single-family homes for higher-density apartments and how many seniors will choose to age in place versus opting for age-restricted apartments or assisted living communities," Duffy explained.
Another trend that millennials are following is the green home trend. Gregg Logan, managing director of RCLCO, focuses on the sustainability trend in the homebuilding industry and millennials are on the forefront of it. 
In his studies, Logan has found that millennials are not only the most interested group, they are willing to spend more money to live in a home made with recycled materials and energy efficient appliances and technology. They are willing to pay more money for a house if they can save money later through cost-saving features. 
As millennials are now making up a large part of the market, it is quite certain that green home trends are here to stay and likely to become standard in most markets. 
Since the start of the pandemic, healthy homes have become a more important discussion among industry professionals and consumers alike. Dirk Thelen and Alicia Perez of Withee Malcom Architects focus on the changes that are being made in multifamily housing to ensure resident safety. 
One big issue in multifamily housing is closed corridors, elevators and staircases that people have to use to access their homes. Units are adding windows or light wells to hallways to get fresh air circulating throughout the building. 
Community spaces and amenities such as outdoor patio areas and roof decks are also being utilized much more frequently now and many times have time slots you can reserve the area for.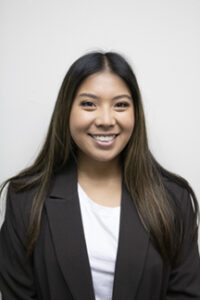 Not only is health and wellness in the home important, but in the industry as well. Mental health is an important thing that people need to upkeep, and unfortunately many construction workers suffer from poor mental health. Sometimes due to the nature of the infrequency of work, or the culture amongst construction workers to not talk about their feelings. 
The NAHB recognizes the lack of resources available and has developed their own resources to help in this endeavor, which can be accessed on the NAHB website.
Camille Manaloto is the assistant editor of Builder and Developer Magazine. She can be reached at camille@builder.media.