Single-Level Beauty in Scripps Ranch
By Scott McCourtney
Photography by Aron Photography
The 2013 Gold Nugget Award for "Home of the Year" was given to Fairbrook Estates. Developed by Ryland Homes and designed by architect Debra Falese of Woodley Architecture, Fairbrook Estates was the top home of the year at the Pacific Coast Builders Conference (PCBC) in San Diego, CA.
Construction began in August of 2012 for this beautifully planned property in Scripps Ranch of San Diego. This property features 17 units for anyone looking to live in one of the most elegant areas in California.
Scripps Ranch is one of the more sought after communities in San Diego County. It is extremely rare that Ryland came across an opportunity to provide new homes within this community. In addition to the "one of a kind location" the unique characteristics and shapes of the lots and surrounding neighborhood drove the design team to create distinctive floor plans and elevations.
Richard Douglass, Division President for Ryland Homes, had some creative words for the style or theme for Fairbrook Estates. "Some [models] have typical style names like: Hacienda, Spanish and Cottage. But a couple of others had styles that did not connect to a typical name. So we called one 'the Eichler' and another the 'Please Don't Eat the Daisy's House'. Those styles were a unique blend of classic California elements."
The community location features many classic California home styles, all within a tranquil suburban setting. This motivated Ryland to design homes that would complement the neighborhood, including the design and development of a more contemporary style. Their philosophy is that they consistently look for opportunities to push certain design styles while also maintaining the discipline of a production builder. This allows certain refinements to trickle down from higher price points to the lower ones.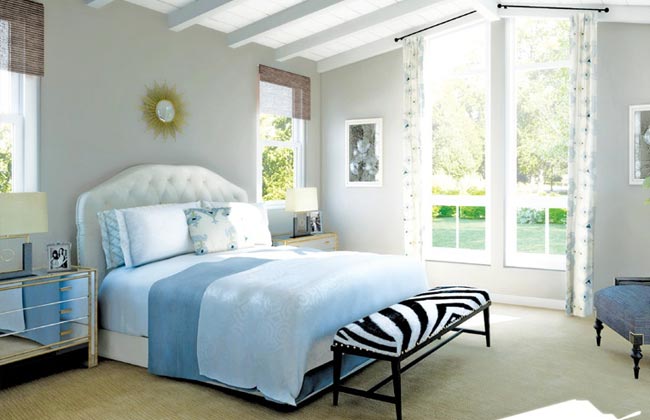 "We take great pride and put tremendous energy into challenging our architects and management team to refine and innovate. In this case, Woodley Architecture was energized to try new styles and methods, each of which resulted in classical elements where form and function were maintained yet in a more contemporary design than usually seen in production home building. We then melded landscape design and interior styles into the overall living environment. We have a great and open working relationship with these folks and we really challenged each other," explained Douglass.
Fairbrook Estates is an infill project, where the development had to be sensitive to and work closely with many neighbors. Any builder or home owner knows that this is not always easy. It also required full-scale grading and development. The project had unique lot lines and topographic features that had to be dealt with. There also was strategic grading that put the infrastructure in for a park for the City of San Diego.
The community was integrated into the existing Homeowners Association. The Association worked closely with Ryland to make sure the needs of the development was met while preserving and enhancing the existing infrastructure. There were some difficulties within the construction process due to changes made by the Development Services Department of San Diego. However, the issues were minor and were easily dealt with by Ryland, land planner Hunsaker & Associates and the construction team through persistence and patience, while the architectural process was completed with relative ease.
"We wanted to demonstrate we could do something new and fresh. With new design standards and methods it is not easy to replicate some classic design features, but we did a pretty good job of it," stated Douglass.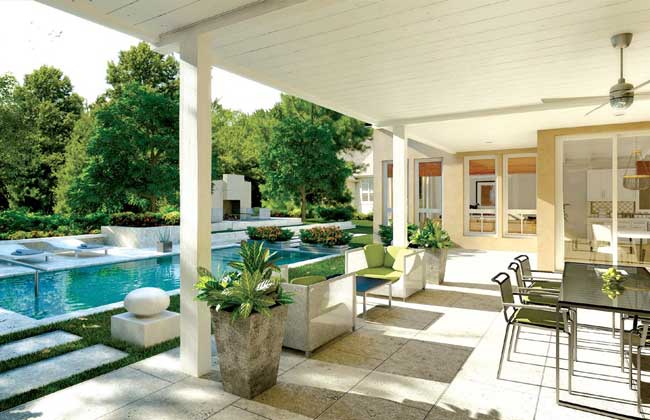 From small lot production homes to community recreation facilities and master planned communities, Woodley Architectural Group strives to continually innovate and provide to their clients some of the most unique designs and product in the industry. With widespread industry design awards like Fairbrook Estates, they are proud to be continually recognized for thoughtful design throughout the nation. Clients welcome their creative solutions and award-winning designs at all price points. Applying lessons from luxury to affordable design, while adding disciplines from lower price points to highend, Woodley provides designs that continue to set the standard for innovation.
Ryland Homes is a nationally recognized builder that excels with homebuyers' perspectives of Southern California living. The company was thrilled to receive two prestigious honors from the 2013 Gold Nugget Awards, presented by PCBC. Two of Ryland's most impressive Southern California communities, Bella Vista at San Elijo Hills and Fairbrook Estates at Scripps Ranch (both in San Diego), were nominated for "Best Single-Family Detached Home — 3,001-4,000 Square Feet." Fairbrook Estates was awarded that honor and was also named overall Home of the Year.
"The senior management team at Ryland was very supportive of us pushing the design envelope at Fairbrook Estates. Their support enables us to exercise the philosophy of always looking at innovative designs while also staying true to the disciplines of every day production building. It shows that both can co-exist," said Douglass.
Fairbrook Estates at Scripps Ranch is located 20 minutes from beautiful beaches and downtown San Diego. It is also a short drive or bike ride to Lake Miramar. One of the last quality home sites available in the area, this exquisite enclave offers 1- and 2-story floorplans ranging from 3,093- 3,776 sq. ft. and features inviting indoor and outdoor entertaining areas. Homes at Fairbrook Estates at Scripps Ranch are priced from the $900's. Any size family or retiree would feel welcome and at home at Fairbrook Estate.
Scott McCourtney is an assistant editor for Builder and Developer magazine. He may be contacted at smccourtney@penpubinc.com.