Small Town Streetscapes to Attract Range Of Buyers
HHHunt works closely with James City County in order to form the small-town inspired White Hall community
By Tamara Philips
Photography by Carmen Doherty
HHHunt Communities' White Hall in Toano, Va. is a community comprised of single family homes, townhomes, and condos located amid the picturesque streetscapes of Williamsburg and James City County.
"We really work to be able to offer an attractive community with a great quality of life and family environment for the residents," said George Moore, Vice President of Development at HHHunt Communities. One of the ways they do this is by building their TND product, which are alley load garages. This gives an attractive streetscape to the community with tree lined streets, allowing for great interactions between neighbors.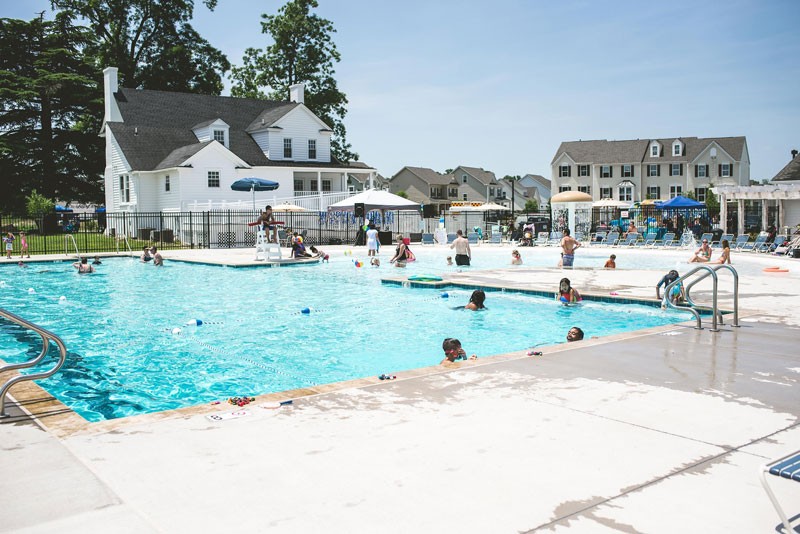 The team at HHHunt was fortunate enough to have a flat piece of land to work with and no soil changes to create this neighborhood. There are drought tolerant plants that are indigenous to the area around the community, and the team was required to line the streets with a certain number of trees in order to contribute to a healthier environment. A 75-foot green belt surrounds the community. Corner lots have more windows and are landscaped to offer a welcoming streetscape while also adhering to James City County and Toano architectural guidelines. HHHunt worked closely with the county to incorporate a style in keeping with the small town of Toano.
White Hall not only showcases efficient landscaping, but energy efficient features within the homes as well—some included are: high performance SEER 14 air conditioning, low-E windows, high efficiency furnace, and tankless water heater.
"We wanted to incorporate [these] features within each home to provide an energy efficient and warming experience for each homebuyer," said Moore. "We attract all different types of buyer profiles by offering such a diverse product line—from empty nesters to families; to how we attract our police officers, firefighters, nurses and teachers. It really is a great community to live in."
HHHunt was proactively seeking to expand its development and building division into the greater Hampton Roads/Williamsburg market, so the acquisition and development of White Hall was the perfect opportunity for the team to do both. It has provided an expansion springboard for both their Communities and Homebuilding divisions.
HHHunt started development of the White Hall master-planned community in 2006, right before the great recession hit in 2008. Not only has HHHunt successfully weathered the recession—the community is experiencing positive sales growth and opened its amenity center, clubhouse, and pool this summer.
"HHHunt built upon its experience developing previous master-planned communities when designing the vision for the White Hall community," said Moore. "In keeping with our vision to improve the world and how people live, HHHunt's focus was on a community where homeowners could experience the highest quality of life, a place where they would want to live, work, and play."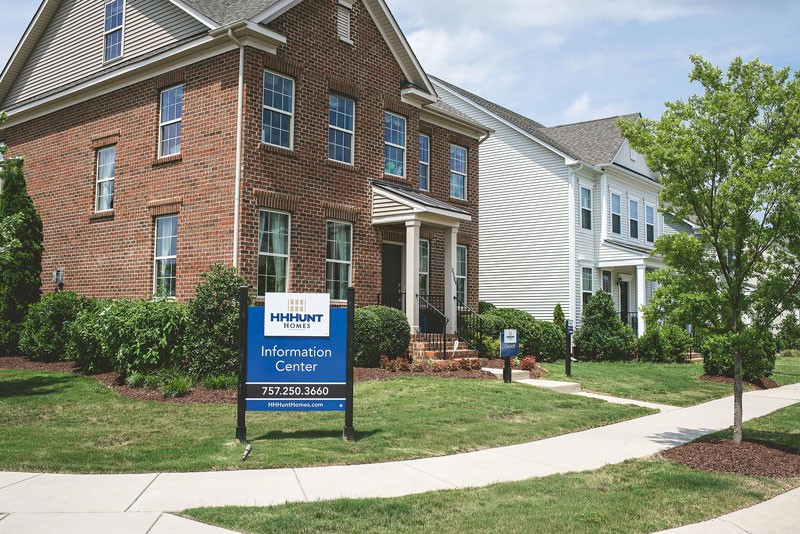 HHHunt takes pride in working closely with the counties in which it develops and builds, and in this case worked with James City County in order to create a mutually beneficial design for the White Hall community, right down to the style of the homes.
Production for White Hall is ongoing and there are 95 lots to develop. A new section consisting of 41 lots of single family homes with a variety of house plans was recently opened. Six floor plans are available, including options for first and second floor owner's suites. The square footage ranges from 1,915 to 2,473 and prices are from the upper $200s. In terms of completing the community, HHHunt is expecting it to be completed in 2018/2019 timeframe.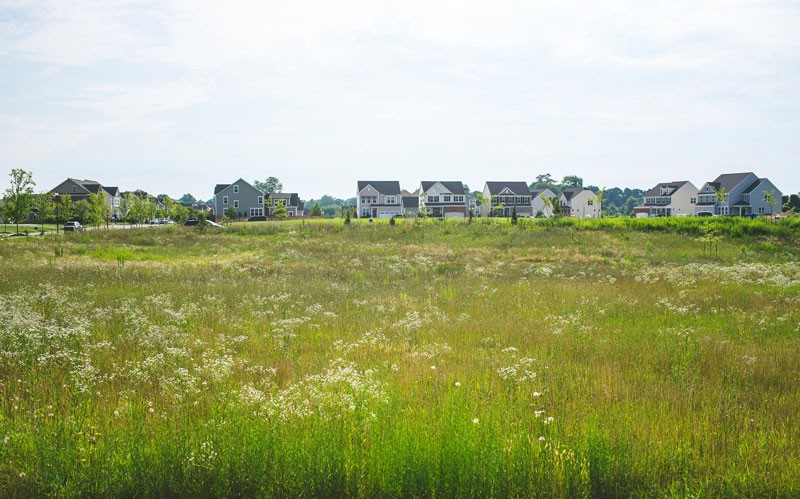 As far as target market, HHHunt does not target specific buyers. In White Hall, the diversity of home types, home styles, and price ranges appeals to a wide range of home buyers. As previously mentioned, White Hall is comprised of a variety of homes, so the appeal of the community is very broad. Homeowners choose White Hall for its central, convenient location, its proximity to great schools, shopping, entertainment, dining and recreation, as well as its community amenities.
"Part of what makes an HHHunt community special is our focus on "how you live," [which] defines who we are and what we do," said Jill Crews, Vice President, Marketing & Branding, HHHunt. "We are intentional in designing communities that enhance the lives of our homeowners and provide them with opportunities to create meaningful experiences." In addition to White Hall's new amenities, HHHunt's Director of Living works with homeowner committees to plan social events and activities that bring the community together throughout the year.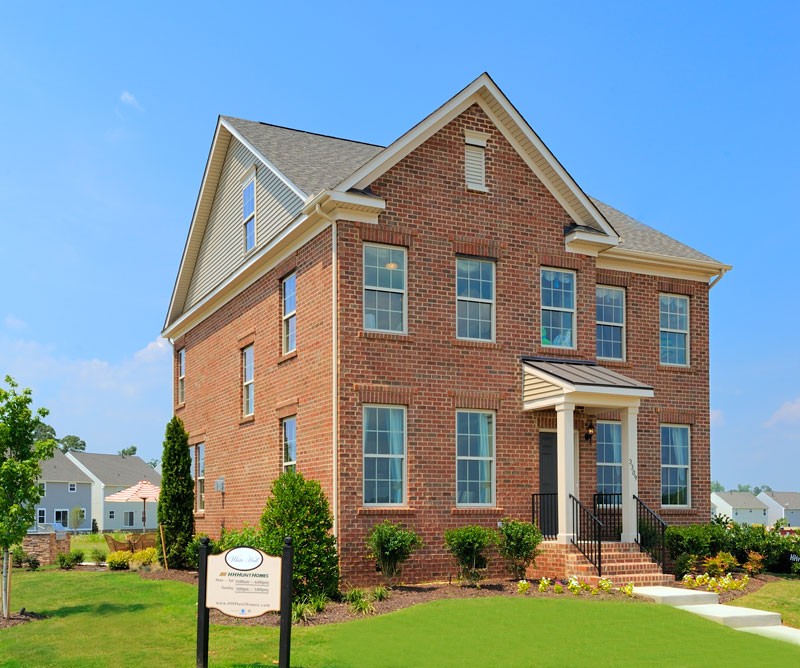 White Hall's community amenities consist of a 25-meter, zero entry pool with water features, an expansive pool house with kitchen, restrooms, and a large gathering area for community events, as well as a renovated clubhouse. In addition to serving as community gathering places for planned and individual events, both facilities are available for rental by members of the community.
Moving forward, HHHunt will continue to look for development and community opportunities in the James City County area to be able to provide the environmental difference presented within White Hall for future developments.
For over forty years, HHHunt has been recognized as a residential leader throughout Virginia, North Carolina, South Carolina, Maryland and Tennessee. In fact, founder Harry H. Hunt, III attributes the company's strong and consistent growth to its core management philosophy. Since the privately-owned company began, 90 percent of the profits were put back into the growth of the organization.
For more information on HHHunt's upcoming projects, visit www.hhhuntcommunities.com.
Tamara Philips is the Managing Editor for Builder and Developer magazine. She may be reached at tamara@penpubinc.com.