Smarter than the Average Urban-Infill Residence
Conceived and developed by Lenox Homes, LLC,
1756 Cole is smart and sustainable urban living
By Genevieve Smith
Photography by Treve Johnson
As the blight of the recession lightened and home building became possible again, a new kind of project began in Walnut Creek, Calif. The project, 1756 Cole, is a singular type of multi-family dwelling. Boasting green and tech amenities such as a storm water filtration system and a European-style car lift, 1756 Cole is smarter than the average urban-infill residence.
Home automation, solar power panels for common area lighting, and environmentally friendly building materials are just a few of the green and tech-savvy features. Daniel Freeman, president of Lenox Homes, LLC, has dubbed 1756 Cole "the Tesla of condominium living." With that claim, one might assume their target audience to be from the younger demographics, but that assumption would be incorrect. 1756 Cole isn't a plaything for millennials; this shiny new toy is for the boomer generation.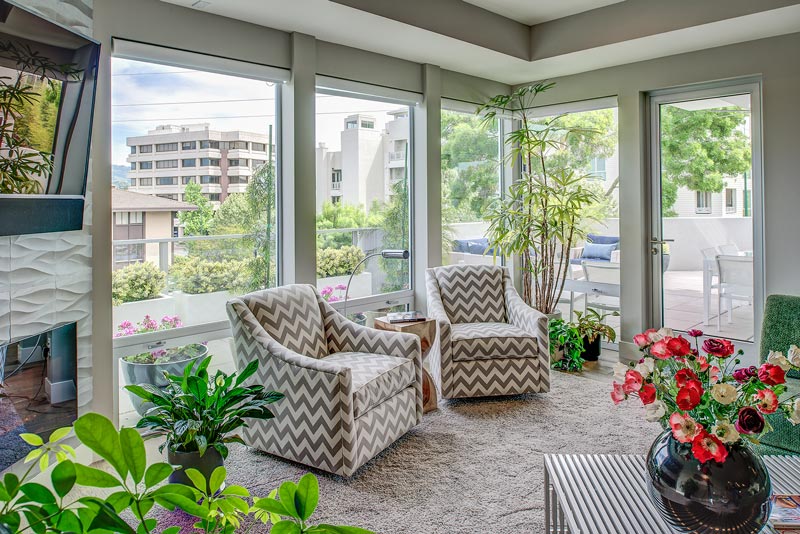 The project came about when Freeman recognized that there was a significant market void from a growing demand by empty-nesters and baby boomers looking for a new, urban lifestyle. Specifically, he found this niche baby boomer market was looking for a new generation of homes that brought them the style, conveniences, and expectations that they associated with Tesla and Apple products. "These traditional homeowners with their older residences that they had raised their families in, built their careers, and shared lifetime friendships in their communities now find that their large homes didn't fulfill the needs of a desired lifestyle," said Freeman. Which then raised the question, what would?
Freeman set out to identify the ideal situation for these buyers. He located a 15,000 square foot property with an abandoned house in downtown Walnut Creek, a preferred suburban community (population 66,900) just outside San Francisco's east bay. The site offered the possibility of an attractive urban lifestyle where one can walk to everything and enjoy the amenities of downtown living—perfect for the project Freeman had in mind.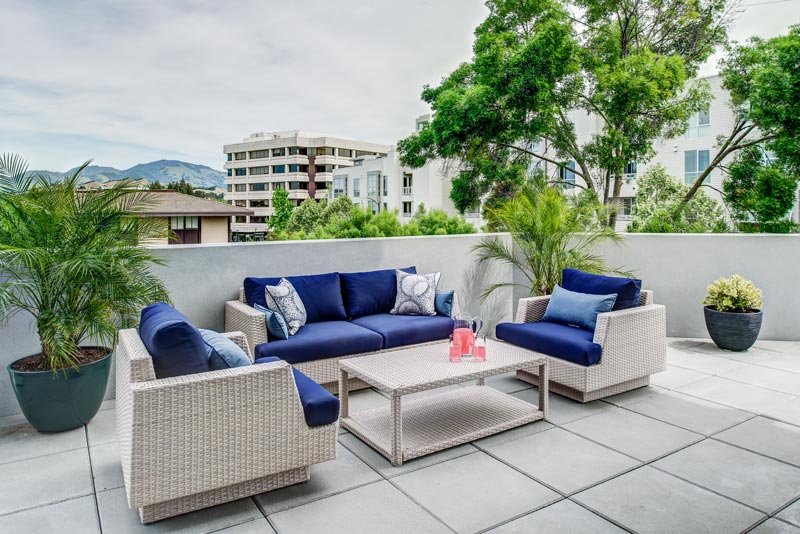 The greatest obstacle he encountered was convincing all stakeholders in the project (City, lenders, and subcontractors) of the emerging demand for urban condominium lifestyle by the baby boomers. "We were just coming off a major real estate recession and most people didn't recognize the lifestyle changes that were taking place," said Freeman. Nonetheless, he succeeded in bringing together a team of architects, construction professionals, and operational people to create this ideal residence.
With design development by consultants Michael Hollman and Randy Harris, building drawings prepared by Arete, Inc. Architecture and landscaping by Thomas Baak and Associates, 1756 Cole was planned from the beginning to provide a new living experience; one that combined the comforts of the owners' previous residences into a new, chic-contemporary style that offered efficient single-level floor plans, technologically-advanced home features, high-level custom finishes, and environmentally friendly green building features.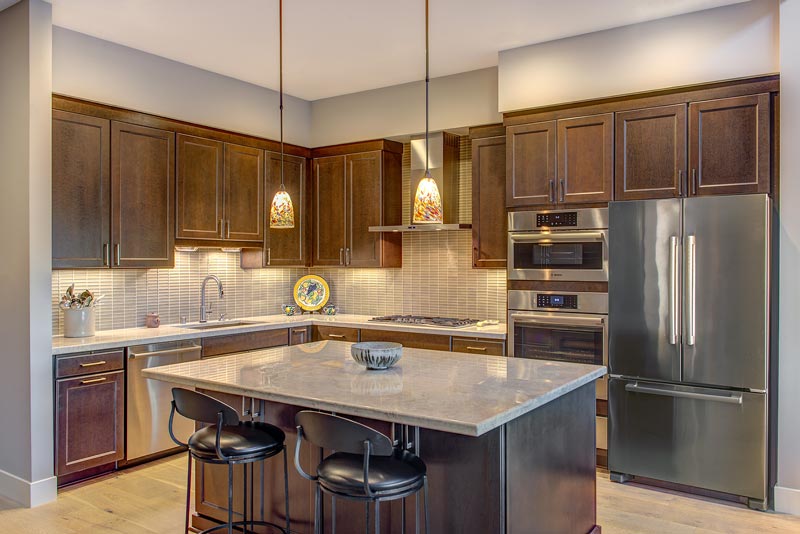 The single-level floor plan is an obvious benefit to boomers adapting to the needs of their new lifestyle. Less obvious are the myriad benefits of the extensive technology and green features of the Cole, until you take a closer look. "Driving home with a smart phone, the homeowner can open the shades, turn on the music, dim the lights, adjust the heat, and have his Roomba do a quick once-over cleaning before he arrives," said Freeman. Each residence also includes a visitor lobby entry system with video and audio communication that allows the homeowner to talk to and view visitors to decide entry access, all without leaving the comfort of their home.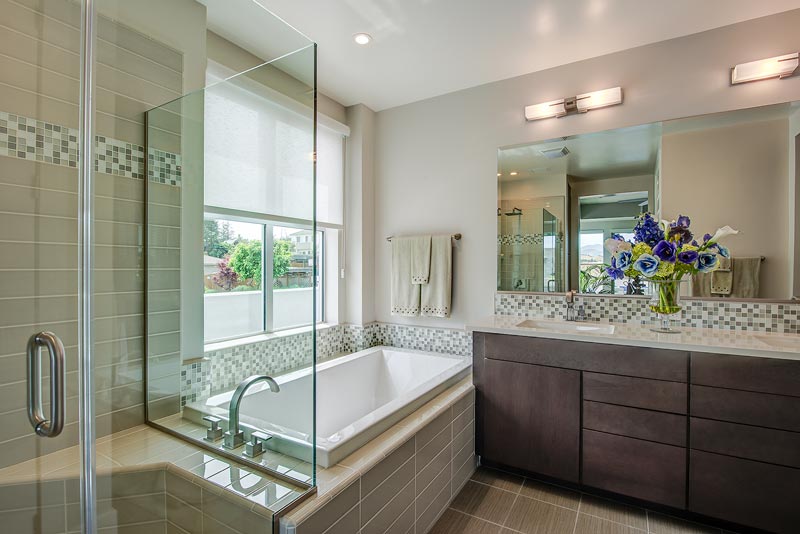 Also in each of the residences, a robust home network system was installed to support a Control4 automation and control system, installed by Paradigm Integration. "The basic Control4 automation system allowed for optional buyer upgrades to be integrated into the system that included controlling audio and video distribution, security system, lighting with scene control, automated window shades, and digital door locks," said Freeman. The network infrastructure included a structured wiring (Cat6 and RG6 wires) system throughout the residences.
In addition to the Control4 remotes, the homeowner's tablets or smart phones were programmed to control the components of the system. Offsite control of smart components was also provided. "The parking was another challenge. This buyer demographic wanted two parking spaces while the City was encouraging less parking," said Freeman. The perfect hybrid was the Parking Valet that utilized the proven European car lift system, both saving space for the City and pleasing homeowners, while also just being kind of cool.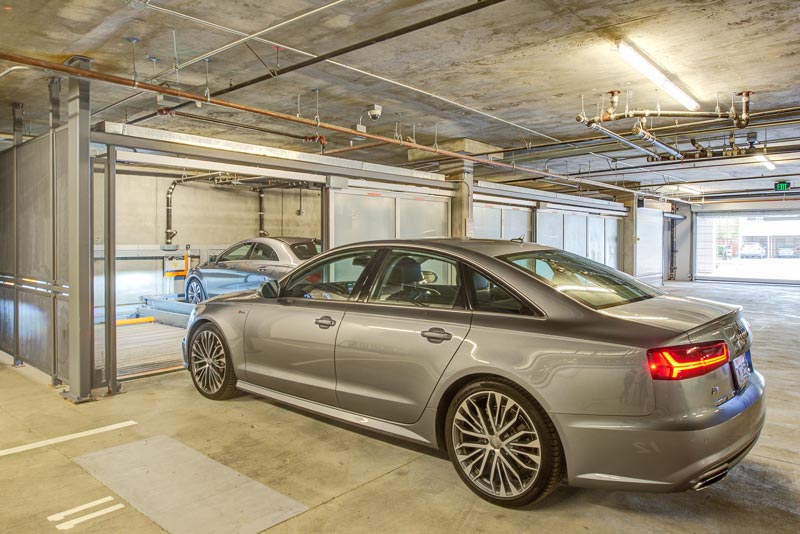 Not to be outshone by the tech features, the sustainable components of 1756 Cole go above and beyond to impress as well. In keeping with the coming standard for all new homes in California to be built to Zero Net Energy standard by 2020, the fully insulated exterior walls and ceilings of the Cole's building envelope will help keep heat where its wanted; this can be accomplished with or without the help of the energy-efficient air conditioning and heating system with a programmable setback thermostat, also aided by the thermal break aluminum dual-glazed low-e rated windows and sliding doors.
Certified green under the PG&E Multi-Family New Home Energy Program, the condominiums at the Cole come with ENERGY STAR® appliances, water-saving toilets and showers, tankless water heaters, environmentally-friendly building materials, abundant use of LED down lighting throughout, and are walkable to public transportation and downtown amenities. Also, as already mentioned, Lenox Homes incorporated solar panels for common area lighting as another energy-saving measure and a storm water filtration system to clean water, a cause especially near and dear to Californians in light of the current, historic drought.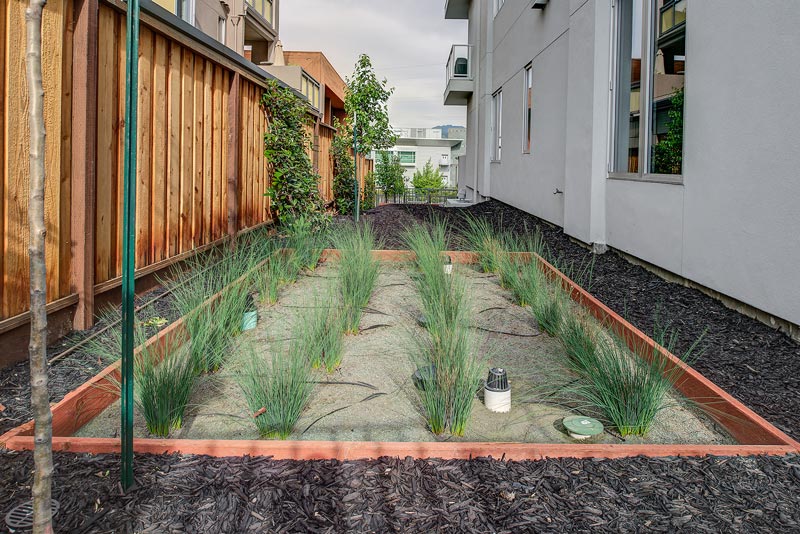 By the time construction was completed in December of 2015, Freeman's vision was vindicated: all 12 residences had sold before completion of the building. "The reaction of people who tour the project is that 1756 Cole represents a new generation of downtown housing. This is not only in Walnut Creek, but also in urban areas of surrounding preferred communities. There is nothing comparable to the efficient floor plans, chic urban style, conveniences and life style features that support a unique and upscale living experience at the Cole," said Freeman.
Although the experience at 1756 Cole is already spoken for, three new downtown projects are currently being processed through City approvals and expected to be under construction by 2017, while a number of other potential sites are being evaluated. As far as creating smart and sustainable urban living for the boomer generation goes, Lenox Homes is clearly just getting started.
Genevieve Smith is an Assistant Editor for Builder and Developer magazine. She may be reached at gen@penpubinc.com.