The state of the economy and housing market continue to be affected by factors like the COVID virus and consumer actions
By Robert Dietz
The U.S. economic recovery continued at a robust pace and approached its pre-pandemic level as the economy continued to reopen in the first part of 2021. First quarter GDP growth came in at 6.4% annualized growth rate, the second fastest growth rate since the third quarter of 2003. NAHB forecasts a 6.8% growth rate for 2021 as a whole, the best rate since 1984. We expect the expansion to continue in 2022, albeit at slowing rates as stimulus fades. The largest macroeconomic concern for the economy remains local virus spread; however, the vaccines have proved successful in preventing hospitalizations and serious illness.
The labor market has shown healthy improvement as vaccination rates increased and COVID-19 restrictions were lifted. Job gains in June marked the largest expansion in the past ten months, though the employment is still below pre-pandemic levels. The unemployment rate remained at 5.9% in June, still higher than 3.5% in February 2020. We expect unemployment will fall below 5% by the end of 2021 thanks to the Federal Reserve's accommodative monetary policy, which will support both for-sale and rental housing demand.
Though the economic outlook continues to strengthen, NAHB sees inflation pressures building due to scarcity of building materials and other commodities. In June, the Consumer Price Index (CPI) posted the largest gain since June 2008 as reopening lifted demand and pushed against supply constraints. The acceleration in economic growth and supply bottlenecks will increase inflationary pressure, but we expect price growth will ease as ongoing global supply chain issues are resolved. To this extent, we agree with the Federal Reserve, at least partially, that elevated inflation will be transitory although structural issues like limited wood products supply must be resolved.
Though the economic outlook continues to strengthen, NAHB sees inflation pressures building due to scarcity of building materials and other commodities.
While inflation accelerates as economic recovery continues, mortgage rates continue to drift downwards. The 10-year Treasury yield recently fell to its lowest level in five months as consumers grew concerned about the spread of COVID-19 variant. The 30-year mortgage rate fell for the third consecutive week since a local peak at 3.18% in April.  
Meanwhile, the Fed maintained its accommodative stance of monetary policy and kept its benchmark interest rate unchanged between 0-0.25%. We expect the Fed to announce a tapering of mortgage bond purchases in the second half of this year, which will raise rates. Consequently, mortgage rates will gradually increase over the course of 2021, and may rise above 4% in late 2022, which could mean some slowing for the housing market. So far, low mortgage rates have offset rising single-family home prices, but increased rates will impact affordability and crowd out buyer demand in 2022 and 2023. 
Housing demand continues to be supported by low interest rates, a renewed consumer focus on the importance of housing and solid demand in lower-density markets like suburbs and exurbs. Home prices in April saw the highest annual growth on record, and the median sales price for existing homes surged to all-time highs in the last three months. New home pricing was up 20% year-over-year.
While housing starts were strong at the beginning of the year, due to home builders constructing a large proportion of homes that were sold pre-construction, higher costs and limited availability of building materials and lots have slowed some development. This is in line with NAHB surveys, for which builders reported growing concerns over increasing lumber and other construction costs, as well as delays in obtaining building materials.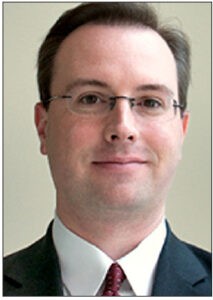 Despite recent declines, geographic and market trends suggest growth for home construction. The suburban shift in housing preferences, with gains for the share of home buyers looking for homes in the outer suburbs, will tend to favor new construction by allowing reductions in land costs to offset some of the gains in material pricing in lower-density markets or those with significant numbers of telecommuters. Single-family construction is expected to continue growing in 2021, although the rate of expansion did slow at the start of the year. We will likely see a return to the long-run post-Great Recession trend as the year progresses.
Meanwhile, as demand shifted to suburban markets in 2020, built-for-rent share multifamily construction dominated the apartment and condominium market. For-sale multifamily starts share have been weak since the end of the Great Recession. Led by suburban multifamily construction, multifamily starts were strong at the start of 2021, and are expected to be robust in 2021 and return to trend in 2022. NAHB expects market share gains for smaller multifamily structures, including garden style/low-rise buildings and market share decline in the 50+ unit market.  
Robert Dietz is the chief economist for NAHB.