Strong But Less Frenzied Housing Market in 2022
Incoming housing supply will help builders meet more demand next year.
By Alex Thomas
2021's white-hot housing market broke a lot of records and y-axes on our charts. From March 2021 through August 2021, we rated new home sales and pricing conditions Very Strong or Strong in at least 45 of the top 50 housing markets by revenue across the country, an unprecedented hot streak for this cycle. 
On the resale side, prices for existing homes rose 21% YOY as of October, the biggest 12-month spike in history, driven by strong demand and anemic levels of supply in the nation's hottest markets. For 2022, all signs point to a strong but decidedly less frenzied housing market. 
 "Strong demand tailwinds indicate 2022 will be another strong year for housing, but data on incoming new home supply suggests it will be a far less frenzied market than 2021."
DEMAND: Economic growth + demographic tailwinds = solid household formation. 
Millennials, the largest generation in history, are in their prime home-buying years and will support housing demand in 2022 and through the next several years. The nation has recovered more than 80% of the jobs lost during 2020, and we expect the economy to add enough jobs to bring payrolls close to their pre-pandemic growth trend. 
Strong job growth will accelerate household formation and increased work-from-home/hybrid flexibility will support demand broadly across the country, with Sister Cities and exurbs primed for rapid growth.  
SUPPLY: Supply is on the way like a pig in a python. 
Homebuilders have been struggling to ramp up production to match the pace of demand for months, but the cavalry is on its way. Builders have secured permits for thousands of units that have not broken ground—what the Census refers to as "authorized but not started." These homes will materialize in 2022 and support our forecast of double-digit YOY growth for new home sales. 
Though portions of the homebuilding supply chain remain messy, nimble builders have adopted strategies to cope with the chaos, such as offering simpler floorplans or substituting materials. These tactics will help mitigate delivery delays in 2022 and allow builders to bring some much-needed supply to market.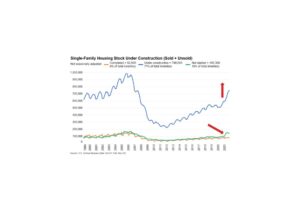 AFFORDABILITY: Low rates and higher loan limits will help offset home price growth.
Prices rose 19% YOY according to our November 2021 survey of 300+ builders, putting pressure on affordability. According to our calculations, the national housing cost-to-income ratio for the typical homeowner is 12% higher than the historical norm. However, rising incomes due to labor shortages and continued low rates are helping buyers manage monthly payments. 
Our mortgage rate forecast is informed by the bond market and indicates rates will stay low through 2022, which will promote affordability broadly. In addition, recent 18% hikes to GSE and FHA loan limits for 2022 undoubtedly expand the number of homes available to qualified buyers. We expect new home prices will grow mid-single digits in 2022 relative to 2021. 
SOUTHERN CALIFORNIA: Strong job growth and increased supply will fuel homebuying activity. 
Our 2022 outlook for Southern California is bright. Solid job growth through 2022 will support household formation and the return of international buyer demand will support homebuying activity across the region. We expect new construction to pick up substantially next year as builders catch up with demand. 
Riverside-San Bernardino, Orange County and San Diego are all expected to see faster YOY single-family permit growth than the overall U.S. average. Expanded supply will help slow price increases, but we still expect housing cost-to-income ratios across SoCal to exceed their historical average by around 20%. 
FORECAST RISKS: We are continuing to monitor developments that could cause us to revise our thesis.
Supply Chains – Our thesis is predicated on builders' ability to bring significant supply to market in 2022. Prolonged material delays and labor shortages could limit the speed of new deliveries, which may bring down overall sales and put more pressure on prices. 
Inflation – Rapid, persistent inflation could force the Fed's hand on raising rates faster than current guidance. Cost increases for labor, building products and building materials may alter the math on projects and cause some to no longer pencil out.  
COVID – Time will tell how rising COVID hospitalizations due to the Omicron variant impact the housing market at large. We are factoring the return of international buyers into our demand thesis, but a resurgence in travel restrictions would certainly be a risk, as would any broader impact to consumer confidence or behaviors. 
Strong demand tailwinds indicate 2022 will be another strong year for housing, but data on incoming new home supply suggests it will be a far less frenzied market than 2021.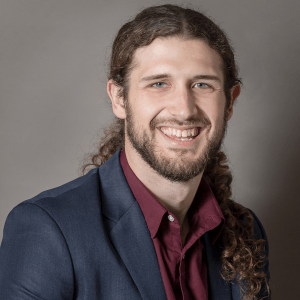 Alex Thomas is the Senior Research Analyst at John Burns Real Estate Consulting.