Success can Turn Leaders Into Roadblocks
When a leader becomes too confident in being comfortable, business falter
By MIKE MOORE
Past success and achievement can make you comfortable. Add that to the reality that our human nature seeks comfort before improvement. It is this comfort that causes leaders to stop learning, growing, and improving. It can cause them to stop listening, and when leaders stop listening, people with good ideas stop following them. In this environment, a previously effective leader can become the roadblock to the improvement needed to grow or even sustain their current success.
When we face uncertainty or economic challenges, it can make leaders dig in deeper to old thinking rather than look for new ways to move forward. Bill Gates is quoted as having said, "The biggest obstacle to our present and future success is often our past success." Beware of the mindset of digging in, hunkering down, and holding on to wait for things to get better. While this may slow the decline, it certainly does not move things forward. In times where enthusiasm, selflessness, and accountability are more important than ever, leaders need to have the courage to embrace change and be obsessed with improvement if they are going to create new success and reach new levels of excellence!
Over the years, I have met many business leaders who seemed to be comfortable with the status quo. These leaders often agree it is time for change and improvement, but go back to what is familiar to them until change overtakes them and their organization.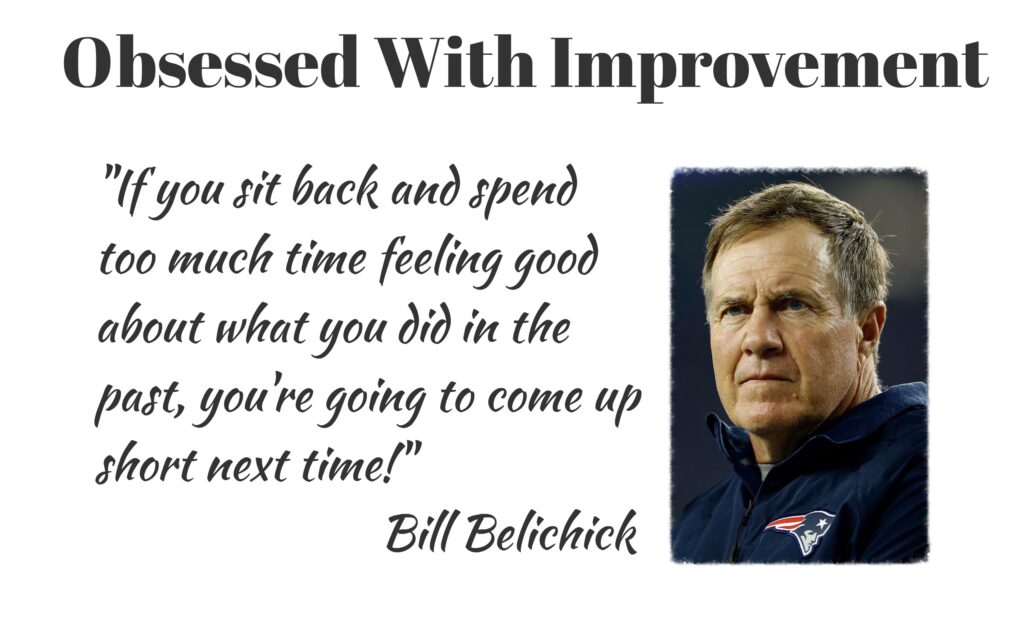 This happens to previously highly motivated leaders because they have achieved enough to become so comfortable that they become complacent. This causes them to look to protect their position or possessions instead of using all the attitudes, skills, and actions that helped them achieve their original success.
When things get tough and leadership and changes are needed, their comfort level motivates them to wait until things get better, rather than look for alternatives.
When bright, aggressive leaders, who were able to lead their organization to great achievements, start using language like "hunker down" and "wait," it is most often a sign of comfort or fear that will not create improvement.
When the time comes that leaders would rather be comfortable than lead the movement for improvement in their organization, it is time for the leader to step down, or find a new challenge and get re-energized. However, leaders stepping down or finding a new challenge rarely happens in a timely or productive manner and usually occurs after much of the success they achieved has been lost. Do not let this happen to you!
As a leader, do you have a plan for stepping down or creating new challenges? In your personal life, are you aware when you get too comfortable? Good habits lead to good results, but when a habit becomes a rut that drains you of your energy, awareness, or enthusiasm, beware! Look for the new challenge to re-energize the achiever in you.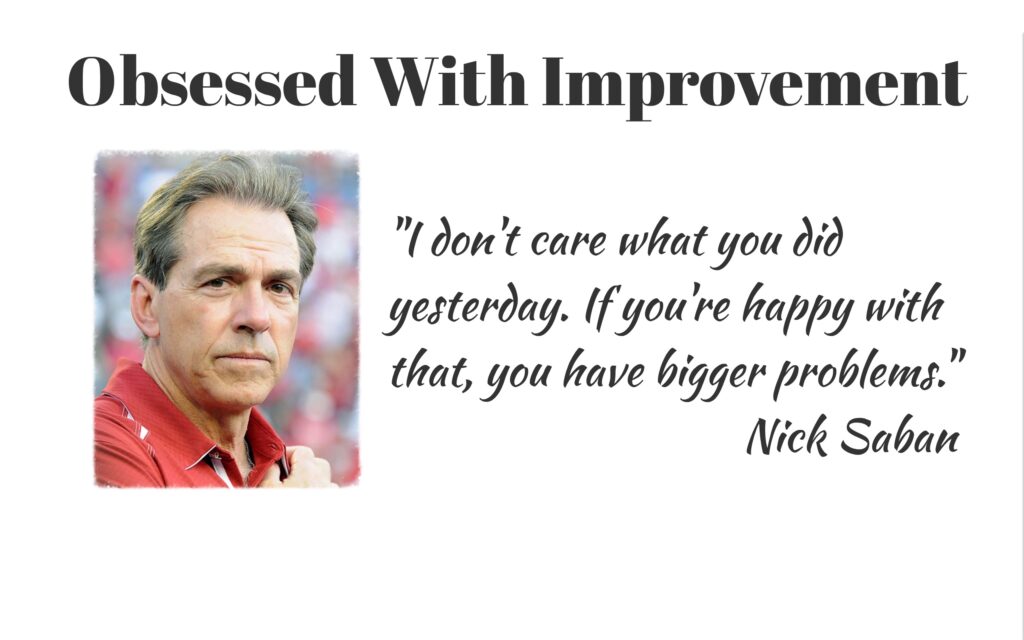 How will you know when it is time? One major indicator is when the changes required to keep moving you or your organization forward are not energizing you, but instead, feel like a chore weighing you down. With the right attitude in leadership, change, innovation, and the possibility to make things better are energizing.
Leaders have the heart of a great competitor and great competitors usually lose the will to prepare before they lose the desire to perform. When this happens, performance suffers. If you are not willing to do the little things to make things better and start avoiding opportunities instead of embracing them, it is time to make a change!
Don't hide behind the ideas of "going back to basics," "I've always done it this way," or "It's worked this way before." Be ready to make changes, learn, grow, and keep making changes until you create improvement. Remember, it is what you learn after you know it all that matters the most and makes the biggest difference.
We are living in a new economy and one of our greatest enemies is normalcy bias. It has not happened before, so it will not happen now. Things will not be the same; new things are brewing and with them new opportunities are available for those who are willing to embrace change. It is time for leaders to get back to their first loves: facing challenges, embracing change, being innovative, creating improvement, and pursuing excellence.
Mike Moore is a motivational speaker, leadership and peak performance coach. He combines his expertise in retailing, interior design, vendor and new home sales to address all aspects of the home buying experience. He may be reached at makingcustomers.com