SummerHill Homes always strives to be better than the best focusing on innovative design and green standards.
One of the most prestigious home builders in the Bay Area and in Southern California, SummerHill Homes is known for their innovative design, continuous excellence, tenacity, pride of place and timeless elegance. SummerHill Homes came into conception in 1976 and over the past 30 years, SummerHill has completed more than 50 developments representing over 4,700 single-family homes, condominiums, townhomes and apartments. They specialize in mid to high-end residential homes in breathtaking environments.
SummerHill focuses on in-fill development locations. Typical projects are 30 to 250 units in size and consist of single-family detached homes, townhomes and condominiums. Project price points generally range from $500,000 to $2,000,000 per home. They focus on building their homes in strong communities with good schools and in proximity to employment centers and services. Even through the negative insights of the first quarter, SummerHill has remained strong because they are involved in multiple aspects of homebuilding. They are recognized for being meticulous and detailed per design based on the site of the development.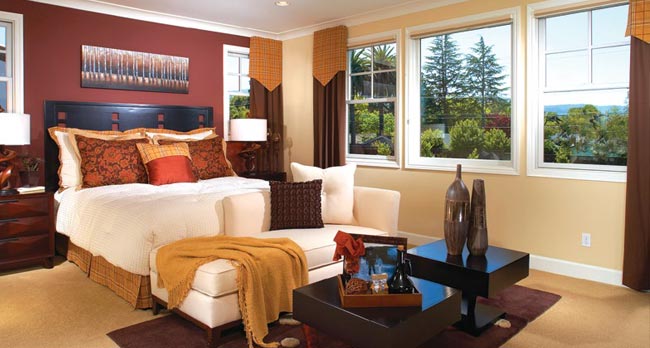 "Both the for-sale side of the business and the for-rent are strong right now. That's a direct result of the job growth and healthy economy that we're fortunate enough to be experiencing," said Robert Freed, President and CEO of SummerHill Homes. As a homebuilder, SummerHill is committed to being eco-friendly and using green practices in all of their projects. Building increasingly sustainable homes requires informed decisionmaking throughout the homebuilding process, and SummerHill puts ample effort into making sure their homes go above and beyond the green building standard.
They have partnered with California's non-profit organization Build It Green, who have written the green building standards, which are rapidly being adopted by city governments throughout the entire state of California. The Green Point Rated systems are based on energy efficiency and resource conservation. They incorporate these systems as standard features in each of their homes, giving them an advantage over competitors.
SummerHill's developments have won numerous significant awards including the desired Best in American Living Award for the entire Pacific Coast Region from the National Association of Home Builders, many Gold Nugget Awards from the Pacific Coast Builders Conference and many awards for architecture from the Building Industry Association of the Bay Area.