Sustainable Design Moves From Niche to Mainstream
Millennial homebuyers are prioritizing sustainable and healthier homes.
By Gregg Logan
Over the years RCLCO Real Estate Consulting has surveyed prospective homebuyers relative to their willingness to pay more for a home with environmental features that utilizes more sustainable materials, are more energy efficient and looking for changes over time. 
The survey results over the years confirmed that there is a modest share of consumers, especially younger consumers, that are willing to pay more for a home if the way it is built is better for the environment. About a third of consumers said they would pay more if the home came with cost saving features that would lower energy bills. Another third said they would pay more if the materials used in the home were healthier for the occupants. 
Energy efficiency continues to be a primary driver in home buyer preferences, and the EPA backed Energy Star program has been one of the most successful green building programs ever. According to the EPA, more than three thousand builders, developers and manufactured housing plants are Energy Star partners. 
The Energy Star certification communicates to consumers that the appliances builders include in their homes are certified to deliver efficiency and savings. Solar is also seeing a steady increase in the new home market. The COVID-19 pandemic positively influenced the solar industry, as solar panel installations increased substantially in 2020 as people spent more time at home. 
The cost of installing solar dropped by about half over the past 10 years, from about $40,000 in 2010 to about $20,000, which influenced growth. In 2020 California became the first state to mandate that all new homes include a rooftop solar system. Electricity costs are high in California, so it's not surprising that as installation costs have come down, consumer acceptance has gone up. Many States offer incentives to consumers to subsidize the initial cost of installation, and the federal residential solar tax credit allows homeowners to deduct 22% for systems installed in 2021.
Younger millennial consumers from some of our earlier green homebuyer surveys are now the largest segment of the housing market. Among new homebuyers, millennials have the most interest in sustainable designs and features. They are the generation that grew up with recycling, so it's not surprising that they have a greater interest in new homes that make use of post-consumer recycled content such as recycled glass countertops, bamboo flooring and smart technology like smart thermostats. 
"Sustainability is not just a factor in home designs and features, but for community development as well."
Millennials are the most willing to pay more for more sustainable housing, although affordability is still a top concern. They want alignment between what they buy and who they buy from, with their personal values, which for many includes sustainable development. Sustainability is not just a factor in home designs and features, but for community development as well. 
A recent RCLCO homebuyer survey found that 38% of housing consumers said they'd be more likely to purchase a home in a planned community that implemented sustainable development practices, and another 46% said it might influence their purchase (only about 16% said it would have no influence). The differences by age were striking, with less than 25% of those over age 55 saying sustainability was important to their community purchase, and over 40% of those between 25 and 44 saying it was important.
For these reasons and more, master-planned communities are incorporating sustainability practices into their developments, both in terms of parks, open space and infrastructure and the homes in their communities.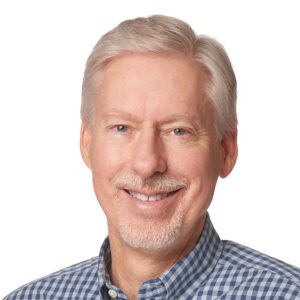 Sustainability practices can have a positive impact on gaining project entitlements and permits, since projects with sustainability elements are more attractive to the community and to regulators, improving their chances for approval. Consumers want to feel good about the products they buy, and who they buy them from, they want to feel that through their purchases they too are making a positive difference. 
What you as a company stand for is as important to consumers as price and product quality. Consumers are more likely to purchase products from companies that have a positive impact and they feel a stronger emotional connection to purpose-driven than to conventionally driven companies. More and more corporate CEOs are recognizing this shift in societal values and are embracing sustainable practices across their businesses not simply because it's the right thing to do, but because they understand their customers and the communities where they operate are watching. 
Gregg Logan is the managing director of RCLCO Real Estate Consulting. He can be reached at glogan@rclco.com.