Tampa's New NOVEL Community
Tampa's new luxury, mixed-use community offers sophistication and sustainability.
By Aurielle Weiss
The new luxury apartments in Midtown Tampa, NOVEL, is exactly that. This unique and innovative development from Crescent Communities offers sophistication, all while being sustainable.
Crescent Communities is a nationally recognized, market-leading real estate investor, developer and operator of mixed-use communities. They create high-quality, differentiated residential and commercial communities in many of the fastest growing markets in the United States. 
With offices in Charlotte, DC, Atlanta, Orlando, Nashville, Dallas, Denver Phoenix and Salt Lake City, their residential communities are branded NOVEL, RENDER and HARMON by Crescent Communities.
 "By building more efficiently, we can affect positive change with regard to energy consumption, water use, and waste reduction. In order to identify areas for improvement, we must measure our actions,"- Lisa Phocas, Director of Stewardship at Crescent Communities.
Since 1963, their development portfolio has included more than 69 multifamily communities, 22 million square feet of commercial space and 60 single family master-planned communities. 
Their award-winning mixed-use community, NOVEL, always embraces unexpected designs, world-class amenities and neighborhood programming that fosters a deep connection in their communities.
3730 Midtown Dr, Tampa, FL 33607 is ideally situated just minutes from Westshore, the Riverwalk and Downtown, allowing residents the chance to live, stay and play within the long-awaited one-stop destination development—Midtown Tampa. 
In addition to the distinct style and sophisticated offerings for which NOVEL communities are known, residents are just steps away from 1.8 million square feet of retail, entertainment, hospitality and office spaces, with notable offerings including Whole Foods, REI, Shake Shack and F45 Fitness. 
Featuring one-, two- and three-bedroom floorplans grounded in color, contrast and engaging textures, NOVEL's residence interiors are both unique and bold, reflecting the lively personality of the area. 
NOVEL's amenities are unlike anything in the surrounding area. Their high-end finishes include black shaker cabinetry with brushed gold pulls, undermount lighting, designer lighting packages with drop pendants, large kitchen islands, farmhouse-styled plank flooring, built-in shelving, upgraded appliances, tile surrounds in bathrooms with lighted mirrors and floor-to-ceiling windows to name a few.
Additionally, NOVEL Midtown Tampa offers a resort-style rooftop pool with sun shelf, cabanas, grilling and drink stations, adjacent conditioned pool lounge with shuffleboard, seating, TVs and bar, a fully equipped fitness center with CrossFit and free weights, a yoga studio, a spin room and coworking spaces.
Sustainability Features
Sustainability is what sets NOVEL apart. They offer above-code low-E windows to increase comfort and reduce dependence on heating and A/C. High-efficiency heat pumps provide reliable heating and cooling without the use of fossil fuels. Third party inspections of air ducts, insulation and NGBS Green Certification ensure efficient and comfortable living spaces.
They also include Energy Star rated appliances and lighting that reduce energy use and lower residents' bills. Their water conserving bath fixtures and appliances reduce water use while maintaining effectiveness and their community smart irrigation controller prevents over watering to conserve resources. Their low-VOC insulation, adhesives, paints and finishes enhance indoor air quality.
While the location of NOVEL Midtown Tampa promotes a healthy lifestyle and reduces car dependency, a free and convenient valet recycling program is available to all residents. There is also nearby transit and walkable services and amenities.
Lisa Phocas, Director of Stewardship at Crescent Communities, outlines how standard building practices are greatly impacting climate change and as the evidence becomes more definite, individuals and businesses must place greater emphasis on sustainability. 
"Buildings have a tremendous impact on the environment, as they are responsible for 40% of global emissions," Phocas said. 
Given these effects and the significant impact that buildings have on the health and wellness of those who live and work within them, it's imperative that organizations start building sustainable spaces and implement green practices.
"By building more efficiently, we can affect positive change with regard to energy consumption, water use, and waste reduction. In order to identify areas for improvement, we must measure our actions," Phocas added.
Since 2014, each of their multifamily communities have been certified, or are pursuing certification, under either the National Green Building Standard (NGBS) or Leadership in Energy and Environmental Design (LEED). 
To earn certification to the NGBS, a multifamily building must meet rigorous criteria in six categories – Lot & Site Development; Resource Efficiency; Energy Efficiency; Water Efficiency; Indoor Environmental Quality; and Homeowner Education.
Following these green standards and practices such as the NGBS and LEED certification ensures residents that their home will be comfortable and efficient.
"With reduced energy use, water consumption and construction waste, we can limit our impact on the environment," Phocas said. "By incorporating walkability and access into community design, we are connecting to the greater community." 
NOVEL Midtown Tampa is open and now leasing. Floor plans can be viewed at www.novelmidtowntampa.com.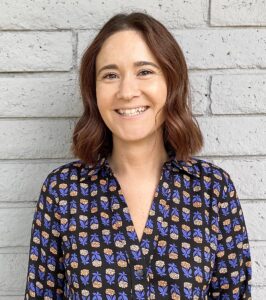 Aurielle Weiss is the Editor of Green Home Builder Magazine. She may be reached at aurielle@builder.media.
Project Info:
Project Name: NOVEL by Crescent Communities
Location: 3730 Midtown Dr, Tampa, FL33607
Green Certification: NGBS, Fitwel
Certified by: Southern Energy Management
Type of Product: Multifamily