Tech-Savvy Net Zero Home Excels
By Scott McCourtney
KTGY Group, Inc. and Garbett Homes have built another efficient home called The Zero Home. Located in Herriman, Utah, this non-custom, self-sufficient, solarpowered production home is one of the leading homes in the U.S. that can generate as much energy as it consumes. The Zero Home is the first in Utah to receive the U.S. Department of Energy (DOE) Challenge Home certification. The DOE recognizes home builders for their leadership constructing zero-energy ready homes that are both energy efficient and include high-end finishes, improved indoor air quality and greater durability.
The homes have the options of 3-5 bedrooms and 2.5-3.5 bathrooms with a full unfinished basement and 4-car garage. The 4,335 square foot home was designed by KTGY, built by Garbett Homes with technology by Vivant. The Zero Home is part of Garbett Home's Bellasol community and is located in the masterplanned community of Rosecrest in Herriman, UT. The property encompasses over 2,500 acres of rolling foothills and valleys in a quiet setting with panoramic views. Garbett Homes currently has seventeen lots in Rosecrest with an option on fifteen more, according to Rene Oehlerking, marketing director for Garbett Homes.
"Only a select group of our nation's builders are constructing zero energy ready homes certified as DOE Challenge Homes," said Sam Rashkin, Chief Architect of the Building Technologies Office at the U.S. Department of Energy. "The U.S. Department of Energy believes these homes live better (e.g., comfort and healthful), work better (e.g., ultra efficient and advanced technology), and last better (e.g., quality construction and more durability). Garbett Homes is one of the leading builders able to meet this extraordinary level of performance. DOE believes this leadership provides a critical example for the rest of the housing industry. American homebuyers want this type of next generation home; now they know how to find it."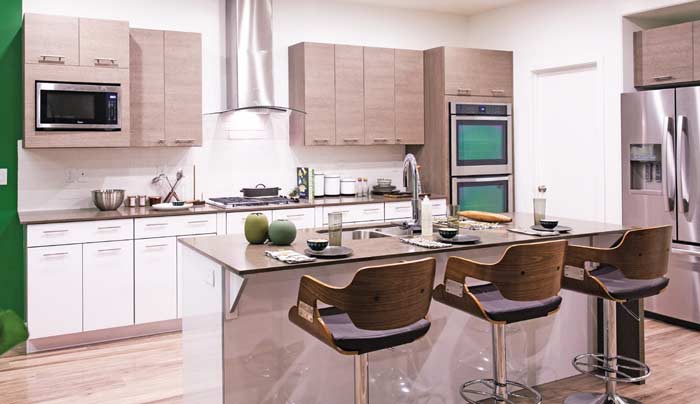 "The Zero Home serves as a prototype for affordable net zero residential building across the United States. It is the first home to receive the HERS 0 rating that can be replicated at a price the average consumer can afford, and it will virtually eliminate homeowners' electricity bills," stated KTGY's John Tully, a principal and a founding partner of the California-based firm.
The target of creating a net zero home was difficult because of its location in the Salt Lake area of Utah. The cold, dry climate can make it hard for the sun to come by in the winter months, but according to the International Energy Conservation Code (IECC), the climate zone map corresponds to a Climate Zone 5.
The Zero Home is equipped with Vivint's smart home technology and Vivint Solars energy array. This Energy Star certified Zero Home will generate its own energy, offsetting most or all of the homeowners' utility bills. Additionally, the average utility bill for residents in the same neighborhood as The Zero Home is about $300 per month. The Zero Home also qualifies for DOE Challenge Home designation, which recognizes home builders for their leadership constructing zero-energy ready homes that are eco-friendly and energy efficient. By meeting the program criteria, DOE Challenge Homes are at least 40–50 percent more energy efficient than a typical new home.
"Garbett is currently selling homes with HERS ratings in the 30's and only needed minor tweaks to meet the Challenge Home specification. This includes multifamily projects that achieve HERS ratings in the 20's and 30's with only 1.4 kW solar systems. Garbett has been able to achieve very low HERS scores with production homes and remain competitive in the marketplace," said Rene Oehlerking, marketing director for Garbett Homes.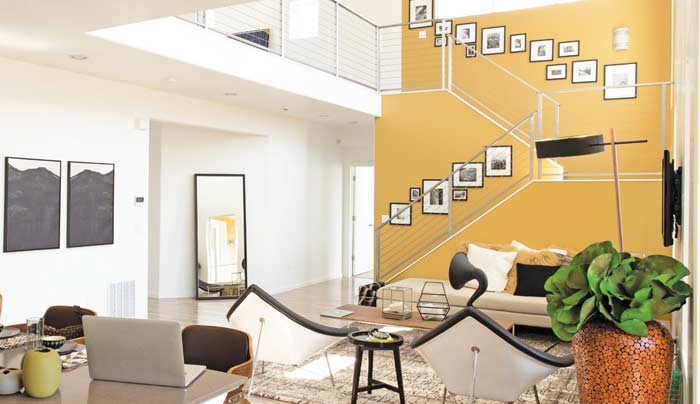 The self-sufficient non-custom home, which is also Energy Star 3.0 qualified, is solarpowered by a 10.29 kilowatt olar photovoltaic energy system and equipped with Vivint's smart home technology and innovative solar system. The home will generate its own energy, adding extra value to potential homebuyers. The Zero Home will also be equipped with a Vivint home automation and energy management system that incorporates the latest proprietary technology from the Vivint Innovation Center, including Vivint Wireless Internet and a new touchscreen panel that features energy analytics.
Additional home automation features include: automated door locks, a smart-thermostat, small appliance and lighting control, video surveillance and an enhanced security system featuring "Vivint Live," which provides twoway communication with emergency dispatch professionals in times of distress.
"This home is the perfect intersection of innovative and attainable technology. It embodies Vivint's mission to bring simple, affordable home technology and solar power to the masses, empowering them to live smarter while combating rising energy costs. We have been incredibly successful in reaching these objectives through our relationship with the Department of Energy and partnership with Garbett Homes," said Todd Pedersen, CEO of Vivint.
"It's incredibly exciting to see the Utah building community join as a leader in green home building. The collaboration between Vivint and Garbett, which allows the consumer to purchase a truly environmentally friendly home, is a huge milestone, both for Utah and the country," said Sam Rashkin.
Zero Home received the EPA Indoor Air Plus qualification. The home was equipped with ERV's (Energy Recovery Ventilators) providing whole home air filtration and controlled ventilation. The home uses advanced insulation (R-31 exterior walls, R-60 attics, R-32 foundations/basements): Tyvek Home Energy Wrap, 2×6 exterior walls, 24″-on-center advanced framing, spray foam and blown-in fiber insulation, Owens-Corning Energy- Complete air sealing system, complete exterior and interior foundation insulation.
"The home produces all the energy that it consumes and is priced within a similar range as new code-built homes in the area. This is a first in the nation, as far as we're concerned. The location was not a factor. Once we perfected the system we simply chose the next available lot in our portfolio to build on. We build 400 to 600 homes a year. We now plan to include this technology into every home we build," said Oehlerking.
Scott McCourtney is an assistant editor for Builder and Developer magazine. He may be contacted at smccourtney@penpubinc.com.