The Basics of Starting a Homebuilding Business Today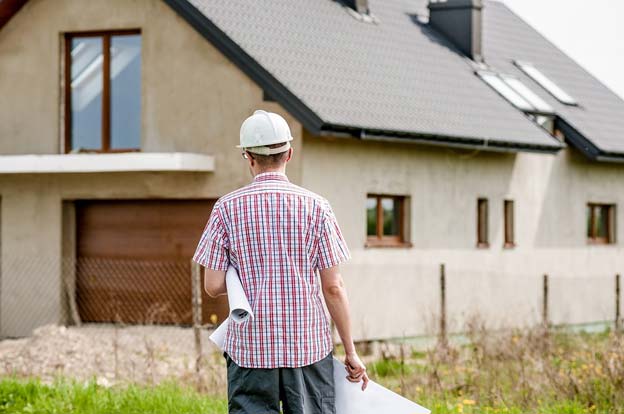 New Home Company CEO Larry Webb says that building homes to live in, to raise a family in, and to grow up in is a noble thing to do in your life. Starting a homebuilding business may not be easy, but it's fulfilling. To succeed however, especially in this economic climate, will take a lot of hard work and effort. Below, we will be looking at the basic do's and don'ts for anyone wanting to start a homebuilding firm here in California.
Do your industry research
Before starting a homebuilding company, you will need to define the services you will offer as well as your target market. Researching the customer preferences of your intended target market can help you take steps to refine your business proposition and attract the right clients. For example, two-thirds of homebuyers, a majority of which are seniors and baby boomers, prefer single-story homes. You might also want to target more eco-conscious millennials who have reached their 30s and have accounted for 26 percent of all homebuyers in 2018 according to IBISWorld. Whichever target audience you decide, choosing a niche (such as brick, stucco or wood-exterior homes) also allows you to stand apart from the competition, especially if you are looking to start a custom homebuilding business.
Registering your homebuilding business
The best way to establish your business as a professional organization is to show that you are compliant with all the relevant regulations, laws and standards. You will need to begin by making certain that all the mandatory certifications, licenses, permits and registrations are in order. The Balance SMB states that the legal processes usually differ by state and city so it's important to do the necessary research. However, some processes, such as registering a formal business structure, can be done remotely. Choosing the right business structure ensures that your personal assets and liabilities are kept separate from the company's. Forming an LLC in California offers legal protection and can now be accomplished online or through the mail. To help navigate the legal, regulatory and trade requirements, you might want to consider hiring a lawyer until you have everything ironed out.
Not letting market conditions influence your decisions
The market may not look the best these days, but this shouldn't affect the quality of your company's output. Industry expert Charlie Jenkins reminds us not to allow the market to affect your company's character. The decisions we make, the standards we should have, and the values we base our business strategies on should make sense both in a good and a bad market. When business owners make compromises in hiring decisions or land purchases, this is reflected in their work. In order to project quality and reliability, we have to exude this and each and every decision we make, down to the last supplier or contractor.
Establishing standard operating procedures and data-driven solutions
A mistake new homebuilding businesses make is not putting standard operating procedures in writing. Not documenting them means that they do not exist. You might also consider using data-driven solutions, something that homebuilding business owner Jason Adams found worked for him. Adams felt that builders who became more efficient in managing their business through a centralized data system succeeded and those who didn't, did not survive. Thus, consider allocating funds for a mobile-friendly construction management software to streamline and automate processes. This helps in eliminating hours of work per project and allows you to make more informed decisions as an owner.